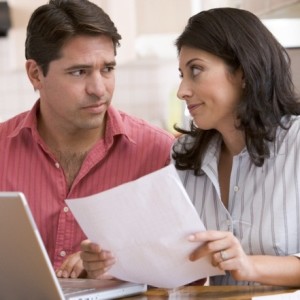 Bad credit can get in the way of car shopping.
Sure, it's easier to get to get a car loan if you have good credit, but not everyone has good credit.
"Some estimates show that 25 percent of American adults are saddled with bad credit," according to the website DMV.org. "Yet, thousands of these individuals manage to get car loans every day."
Those are the shoppers for whom RoadLoans is the answer.
Having a less-than-perfect credit record, while a hurdle when you seek financing, should not prevent you from getting a car loan to purchase the new or used vehicle you want. But that doesn't mean you'll find a smooth, clear road unless you have a lender such as RoadLoans on your side.
"While you may be able to get a car loan, you'll likely pay more to obtain it ― through higher interest rates ― than someone with a better credit rating," says DMV.org, a privately owned organization that has been reporting government-related information across all states for more than a decade.
"Generally, if your credit score falls below 620, you're considered to be a sub-prime borrower, which means you won't qualify for the most attractive loan offers."
So chances are good you won't be landing your dream car under the circumstances.
"Opting for expensive vehicles that are out of your financial league is going to make obtaining a loan that much harder. … So, think practical. You'll stand a better chance of getting a car loan. And, perhaps later on once your credit rating and financial situation has improved, you can land that dream car."
Check your credit report. If you have bad credit already, make sure it isn't sustaining further damage through erroneous information. If you spot any inaccuracies in your credit report, have them corrected immediately – before you apply for a loan.
Know your credit scores. When you have bad credit, it's especially important to know your credit score, as it's one of the top factors lenders consider when deciding who will be approved for a loan. And, it plays a critical role in deciding your interest rate.
Clean up your act. While being late with your debt payments or missing them altogether is never a good idea, it's especially harmful to do so in the months preceding your loan application. By maintaining a clean, on-time payment history for at least six months before applying for a loan, you'll give the creditor more reason to lend you money.
Shop around. Do your homework before you go to the showroom. Know what's available to you, and if possible, secure your financing beforehand. While you can search online for bad credit auto loans, don't forget to visit local banks and credit unions.
For more advice, see Bad Credit Car Loan Articles under Resources at RoadLoans.com.