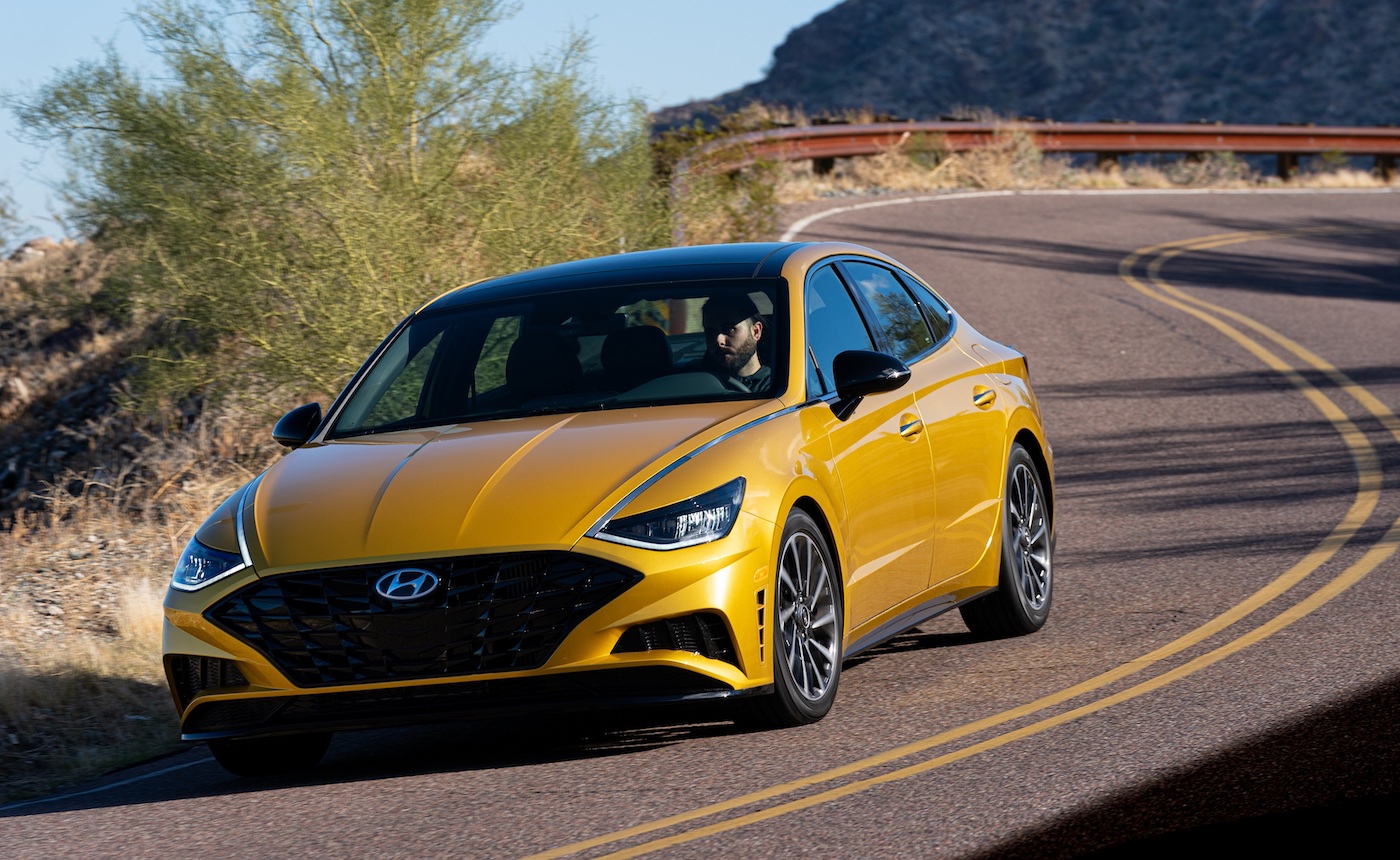 Common wisdom suggests that the smartest financial choice when buying a vehicle is to purchase a used one instead of new mainly because new vehicles take their biggest depreciation hit in the first year of ownership.
But look a little closer and you might find that, while common, such wisdom isn't always the wisest.
A new study by iSeeCars.com automotive research and shopping website found a wide range of differences between prices of new and lightly used vehicles of the same model, based on asking prices in more than 2.6 million sales from August 2020 through March of 2021.
The study identified the best vehicles to buy used instead of new AND the best vehicles to buy new instead of used according to price differences between them.
In some cases, the study found, it actually may make more sense to purchase a new model instead of a used one because the price difference is relatively small compared to the average of all vehicles, while relatively large differences suggest it might be wiser to purchase a used vehicle.
"Some vehicles have as little as a 2.1% price difference [between new and used models], while others have price differences as high as 36.4%," according to iSeeCars.com.
The smallest price difference between a new model and lightly used model was $923 (Tesla Model 3), suggesting it's the best vehicle to buy new instead of used, while the largest price difference found by the study was $24,207 (BMW 5 Series), suggesting it's the best vehicle to purchase used over new.
The average price difference between new and used models is about 17% or $6,279, the study found.
"While lightly used cars typically provide cost savings over their new versions, sometimes buying a new version of the car is a smarter financial decision, especially for consumers taking advantage of lower finance rates that typically come with new cars," said Karl Brauer, iSeeCars.com executive analyst.
Following are results of the iSeeCars.com study with vehicle, percentage difference between lightly used and new model and the actual price difference between used and new.
Cars to buy used instead of new
1. BMW 5 Series, 36.4%, $24,207
2. Hyundai Sonata, 36.1%, $9,898
3. Infiniti Q50, 34.9%, $16,322
4. Mitsubishi Eclipse Cross, 31.6%, $8,041
5. Ford Mustang, 31%, $13,422
6. Mercedes-Benz GLA, 30.9%, $13,562
7. Infiniti Q60, 30.9%, $16,944
8. Nissan Sentra, 30.2%, $6,209
9. BMW 3 Series, 29.7%, $15,266
10. Mercedes-Benz CLA, 29.5%, $13,420
11. Mitsubishi Mirage G4, 29.2%, $4,781
12. Cadillac XT5, 28.7%, $14,851
13. Hyundai Santa Fe, 28.7%, $9,061
14. GMC Yukon XL, 27.8%, $22,639
15. Kia Sorento, 27.3%, $8,489
16. Cadillac Escalade ESV, 27.2%, $25,740
17. Mercedes-Benz C-Class, 26.9%, $12,676
18. Jaguar F-Pace, 26.6%, $17,351
19. Ford Edge, 26.5%, $9,648
20. Hyundai Elantra, 26.4%, $5,767
"Buyers who opt for a one-year-old version of [four luxury sedans on the list] can enjoy significant savings ranging from $13,420 for the Mercedes-Benz CLA to $24,207 for the BMW 5 Series," said the iSeeCars.com analyst. "These price drops reflect the declining popularity of sedans especially among luxury buyers that have switched to SUVs in recent years."
Cars to buy new instead of used
1. Tesla Model 3, 2.1%, $923
2. Toyota Tacoma, 4.2%, $1,557
3. Kia Telluride, 5.7%, $2,456
4. Ford Ranger, 7.1%, $2,416
5. Jeep Gladiator, 7.1%, $3,373
6. Toyota RAV4 Hybrid, 7.8%, $2,808
7. GMC Sierra 1500, 8.2%, $4,731
8. Toyota Tundra, 8.3%, $3,939
9. Chevrolet Colorado, 8.8%, $3,051
10. Honda Civic (Hatchback), 8.9%, $2,309
11. Hyundai Palisade, 9.8%, $4,488
12. Jeep Wrangler, 9.9%, $3,712
13. Subaru WRX, 10.2%, $3,506
14. Toyota 4Runner, 10.8%, $4,909
15. Chevrolet Silverado, 11.2%, $5,072
16. Subaru Forester, 12.9%, $4,252
17. Chevrolet Traverse, 13.3%, $5,139
18. Chevrolet Suburban, 13.4%, $8,233
19. Toyota RAV4, 14.2%, $4,489
20. Dodge Challenger, 14.2%, $5,309
When deciding between a new and a lightly used version of the same vehicle, there are important things to consider, according to iSeeCars.com.
"While buying used typically provides upfront cost savings compared to buying new, sometimes used vehicles only offer minimal savings, especially when finance rates and rebates on new models are taken into account," said Brauer. "Additionally, new cars aren't subjected to the wear and tear of some lightly used cars, so the extra cost might be worth the added peace of mind."
"On the other hand," he said, "buying used can provide significant savings, allowing buyers to purchase higher quality or better equipped vehicles that may otherwise be out of their price range."
Either way, results of the study provide some uncommon wisdom.