We Are Committed to
Uplifting the Voices of All
Diversity, Equity and Inclusion aren't just buzzwords at Santander Consumer USA. They are at the core of how we do business and can be seen in our everyday interactions. Our commitment to our employees, communities, customers and our dealers is what sets us apart.
We see you and value the things that make you, YOU!
Virnitia Dixon
Chief Diversity & Culture Officer
Our Culture, Customers and Communities
Our Culture
Our cultural transformation is an extension of our Diversity, Equity and Inclusion recommitment grounded on an employee- and customer-centric focus. We are committed to creating a space where everyone can grow and thrive.
DE&I Framework and Business Resource Groups established
CEO's recommitment to diversity, equity and inclusion and creation of the DE&I Council
Initial investment in the Office of DE&I
Growth of Office of DE&I to further influence cultural evolution
DE&I Corporate Strategy implemented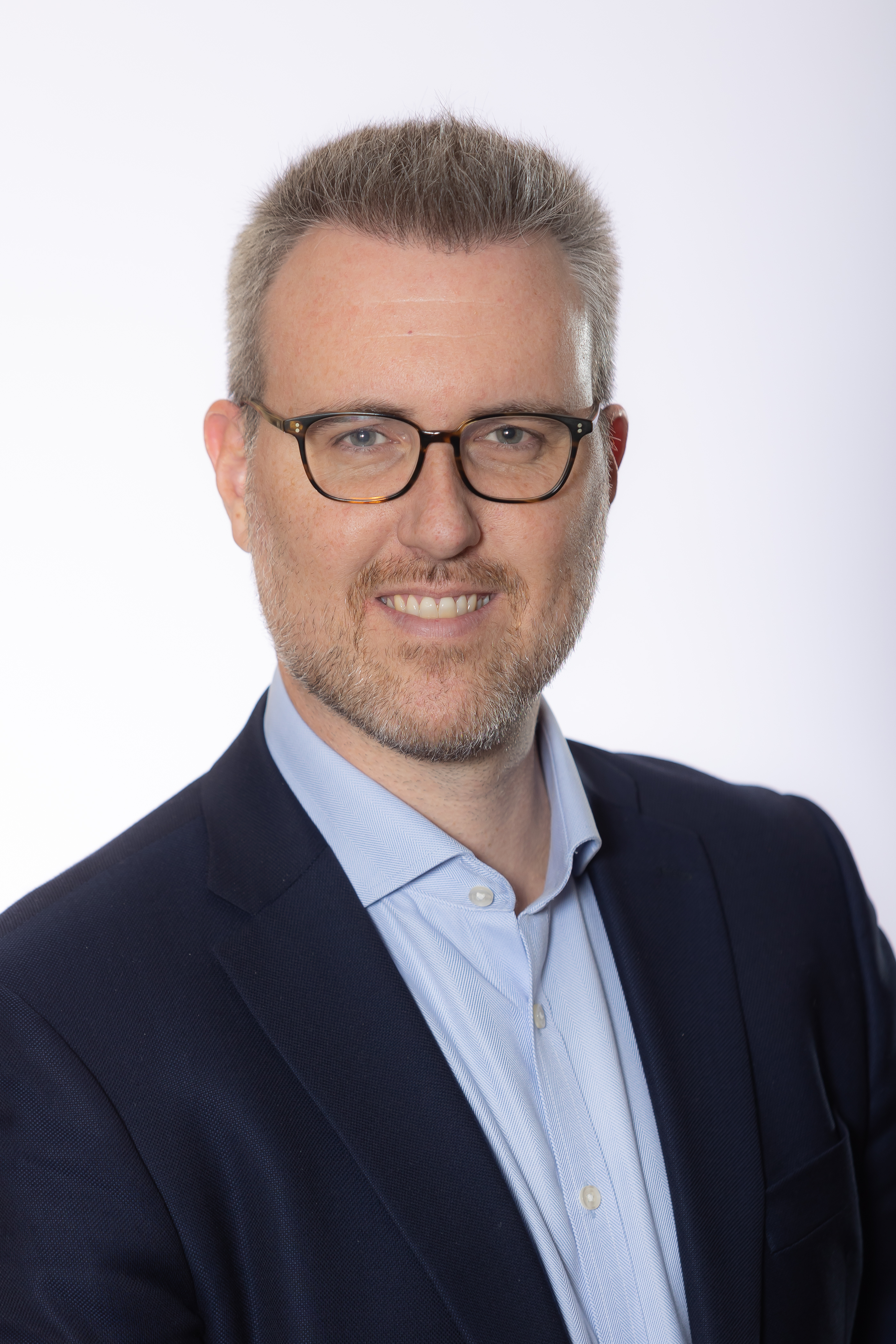 Oriol Foz
Chief Human Resources Officer
Demographics of All U.S. Employees
Each year, Santander US provides an Employment Information Report (EEO–1) to the U.S. Equal Employment Opportunity Commission and U.S. Department of Labor, providing a demographic breakdown of our workforce by race and gender. We also make these numbers available to customers and the public.
58

%
Women
Our workforce is comprised of 58% women and 42% men
53

%
BIPOC
53% of our workforce identifies as Black, Indigenous and People of Color
26

%
Women Leaders
26% of our leadership team are women – 34% of which are BIPOC
We see our employees for who they are.
It starts with providing our employees a myriad of benefits that best fits their individual needs.
AAPI
Builds awareness of the challenges faced by Asian Americans and Pacific Islanders by providing developmental opportunities for colleagues and extending outreach to the external community and more.
BOLD
Leverages diversity of thought and experiences of Santander colleagues for the development of our Black employees and their allies.
CONEXIÓN
Dedicated to the development, empowerment and growth of Latino and Hispanic colleagues within the communities where we live, work and serve.
E
M
B
R
A
C
E
Strives to foster a safe workplace for LGBTQ+ colleagues and allies where everyone can do their best work and be their whole self.
EmpowHER
Dedicated to the development, empowerment and growth of women and their allies within the communities where we live, work and serve.
THRIVE
Supports colleagues who identify as caregivers or are living with cognitive and physical differences, as well as those who wish to support them.
VETERANS
This group's main goal is to promote leadership, find/develop talent, enhance employee engagement and build an internal support system for veterans within Santander.
Fair and Equitable Pay for EVERYONE
We ensure equitable pay and rewards that are focused on the individual and their contribution to our customers and community.
SC delivers a total compensation opportunity that is Simple, Personal and Fair.
Our model is equitable, with market-competitive pay and similar pay for similar jobs. Our pay-for-performance philosophy means if you do well, you can earn more.
Benefits Package Individual to YOU
Each of our employee's needs are different and our benefits offering provides a range of options that is designed to meet the needs of you and your family.
Financial Well-Being
Helping you save for retirement with a competitive 401(k) company matching contribution.
Complimentary one-on-one coaching with professional financial coaches.
Access to various discount programs, all geared toward helping you save money.
Education
Pre-tax tuition reimbursement for certain educational expenses.
Access to a 529 college savings plan that helps you set aside money for qualified education expenses.
Developmental Paid Time Off for you to focus on professional development.
Health and Wellness
Comprehensive medical and prescription drug coverage and convenient access to virtual visits starting on your first day.
Dental, vision and critical care insurance options as well as the ability to pay for eligible expenses on a pre-tax basis through flexible spending accounts.
Family
Access to back-up dependent care services when your regular childcare services aren't available.
Employee Assistance Program with up to six free counseling sessions per issue.
We don't forget about your furry friends! We offer pet insurance for your dogs and cats.
Employee Programs
We focus on creating programs and development opportunities geared toward our employees' continuous growth. The array of content allows our employees to choose desired coursework based on their individual career goals and journey.
Financial Acumen and Awareness (HOPE Inside)
Provides a series of financial workshops designed to educate and transform thinking when it comes to making decisions about money, building wealth and working toward financial independence.
One-on-one personal coaching sessions for all employees which include free credit counseling.
Access to HOPE Inside is an avenue to financial wellness which is a crucial part of an employee's success and wholeness.
Mentorship ARC
(Advise. Relate. Cultivate.)
Mentorship ARC promotes growth and development for ALL employees.
Intensive and engaging Mentor development program that builds mentoring skills and offers ongoing support.
Provide Mentees guidance and support on their journey of self-development.
Inclusive Culture Campaign
Listening Sessions hosted across the organization by senior leaders to better understand employee sentiment creating an open forum to share feedback.
Focus groups are hosted on the topic of inclusion allowing all levels to share their perspectives and ideas on fostering an inclusive and equitable workplace.
SC's Guide to Inclusive Behaviors is distributed to all employees helping to cultivate a culture of collaboration, respect and fairness through our corporate behaviors.
Our Customers
It is our responsibility to care for our consumer and dealer customers through services and products that support financial well-being and responsible lending. Our goal is to see and understand our customer's needs to provide the utmost service.
At SC, we are keenly aware of the hardships that consumers are facing, particularly those in underserved communities. We believe it's our responsibility to be a part of the solution and to help people achieve better financial well-being. That begins with us. We have been placing a greater emphasis on ensuring that our policies and practices, and every interaction, demonstrates our commitment to our customers and communities.
Customer Relationships
The creation of an advance customer response team.
Directed financial assistance to customers
most impacted by COVID-19.
Training and financial programs to further assist our customers navigating the post-COVID environment.
Dealer Partnerships
Enhancing digital capabilities for our dealers and partners.
Investing in the overall dealer experience.
Focusing to grow and expand our minority dealer partnerships.
Our Communities
As an active member of the communities where we live and work, we support families in crisis, economic mobility, race and social justice and closing the opportunity gap.
As an active member of the community, we are involved in influencing social transformation and meeting our customers where they are to address their needs. By engaging on a more personal level with those we serve, we better develop solutions that positively impact our communities, neighbors and partners.
It is our responsibility at Santander Consumer to be a part of the solution and help people achieve better financial well-being.
Our involvement goes beyond philanthropy and volunteering to true community partnerships that support real progress and help uplift the economically disadvantaged.
We are focusing on environmental, social and governance (ESG) programs that maximize economic advancement through social innovation projects, long-term partnerships, and engaging with diverse vendors and suppliers.
Santander Consumer U.S. 2020 Corporate Social Responsibility
Our social responsibility focus expands throughout the U.S. and ranges from education to financial empowerment enrichment programs.
$3.12M Gift
Charitable
foundation contributions
5,800+ Hours
Employee
volunteer hours
900+
Employee
volunteer participants
2020
Top Workplace Award
– The Dallas Morning News
2021
DCEO Nonprofit and
Corporate Citizenship Awards – Finalist
Environmental
At SC we recognize our commitment to our employees, customers and community is an extension of our environmental sustainability strategy. In 2020, we made the decision to broaden our environmental efforts beyond the normal boundaries to extend lending practices to include electric vehicle financing and other key environmental contributions.
Electric
vehicle financing
Renewable power
sources for work sites
EV charge stations
at work sites
Carbon
footprint assessment
Elimination of
single-use plastics
Social
Our social impact is broad by providing available financial training both internally and externally, while at the same time engaging the community through meaningful and targeted financial support.
Employee-driven
giving program
Targeted
community donations
Diverse vendor/
supplier strategy
Social
innovation projects
Governance
Our company's proper governance guides the reporting of our corporate social responsibility (CSR) and social impact commitments. Through strong oversight we maintain a high degree of transparency and standards and align our corporate efforts with all regulatory requirements. We pride ourselves in having a diverse Board of Directors that establish our cultural norms rooted in strong oversight, performance metrics and controls/measures.
Majority independent
Board of Directors, including chair
CEO pay
ratio disclosure
Corporate risk
culture initiatives
Code of Conduct & Ethics
grounded on corporate principles