Knowledge is power.
And it might be worth money when you negotiate the purchase of your next vehicle.
Which means that knowing what to negotiate could be your surest road to a satisfying outcome on your vehicle purchase and financing.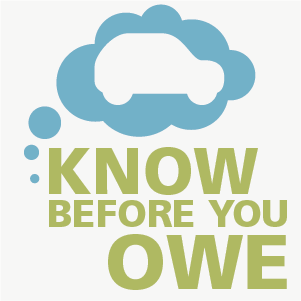 With the average cost of a new vehicle around $33,000 and the average used model more than $19,000, "negotiating can save you hundreds or even thousands of dollars over the life of your loan," according to the Consumer Financial Protection Bureau (CFPB).
In addition to the vehicle's price, options and certain fees, other key factors the CFPB says to take into account when you're negotiating are:
Interest rate – Getting a lower rate and APR (annual percentage rate) means "you will pay less to borrow money. The total cost of your loan will be lower."
Loan term – Stretching your loan over fewer months "will reduce your total loan cost. A longer loan can reduce your monthly payment, but you pay more interest over the life of the loan."
Down Payment – Paying more up front – or getting a higher price for your trade in – "will reduce the total amount financed because you will have to borrow less money."
Optional products – Extended warranties, GAP insurance and credit insurance are added into your loan and "will increase your total cost because you will be borrowing more money."
RELATED
Take these steps toward getting the right deal on an auto loan [Part 1]
Planning to shop for your auto loan can save money, time, stress [Part 2]
How to obtain the best financing for your next vehicle purchase [Part 3]
"The total cost of vehicle financing matters," says the CFPB. "By negotiating for better terms on your loan, you can reduce the total amount of money you pay over time."
"While the lower monthly payment for a longer period of time may look like the way to go, consider the total interest cost over the life of the loan," says the federal agency, using an example of a $20,000 loan at 4.75 percent interest. "If you paid off a $20,000 loan in three years, you will pay $1,498 in interest. For a six-year loan, you will pay $3,024 in interest – more than twice as much."
The CFPB also advises that you "keep track of multiple factors while negotiating."
To help you along, the agency offers a 16-step auto loan shopping worksheet, Comparing auto loans, which also highlights factors that you can negotiate.
Now that you know how important it is to plan ahead for your purchase [Part 1], why you should shop around for financing [Part 2], how to obtain the best financing [Part 3], and are prepared to negotiate on key factors in your purchase [Part 4], watch for the last part of our series next week, when we look at understanding how to close the deal before you drive away [Part 5].
Meanwhile, be sure you know before you owe.