Our Communities
We are committed to being active members of the communities where we live and work by participating in activities and supporting organizations that make a positive and measurable impact.
Mahesh Aditya
SC President and CEO
Helping Communities Prosper
We work every day to help our communities prosper. Our social responsibility focus extends throughout the U.S. and ranges from education to financial empowerment programs.
24

,

742
Volunteer Hours
This is valued at over $700,000* in in-kind support for nonprofits.


(*valuation provided by "Independent Sector in collaboration with the Do Good Institute")
$

5

.

6

million
Charitable Grants
Provided by Santander Consumer USA Foundation. Learn more about the SC Foundation's charitable contributions.
900

+
Employee Volunteers
Making a profound community impact where we live and work. Email us to request volunteers for your nonprofit.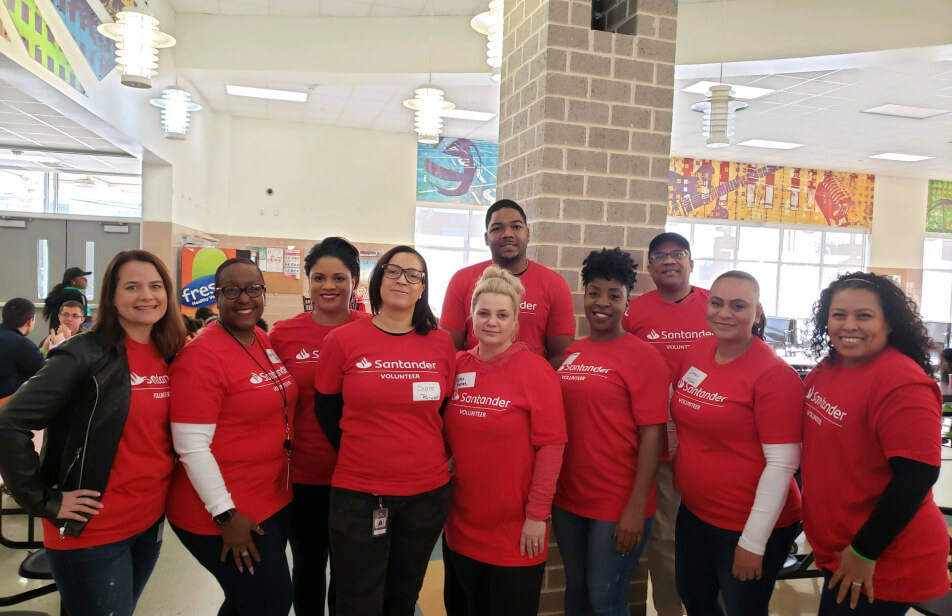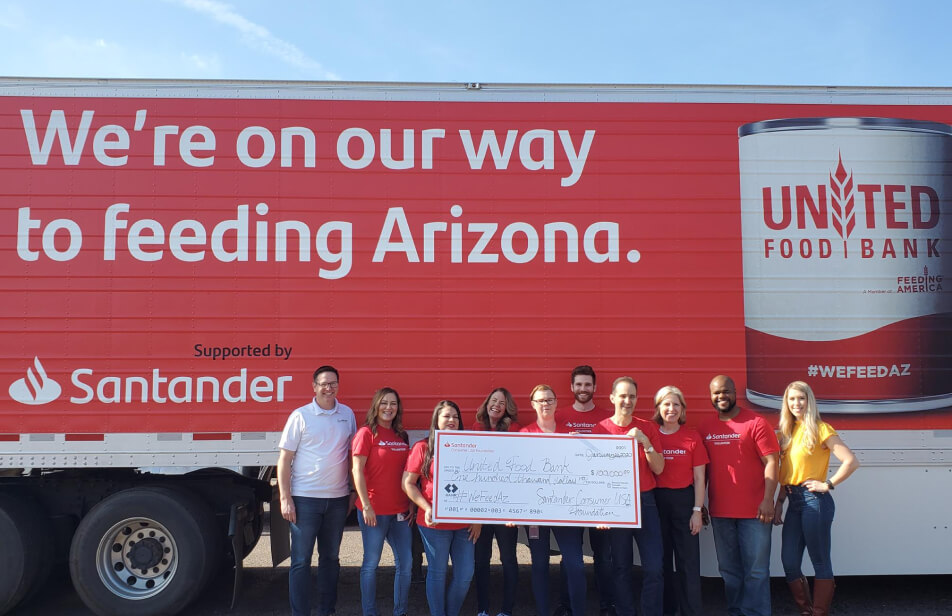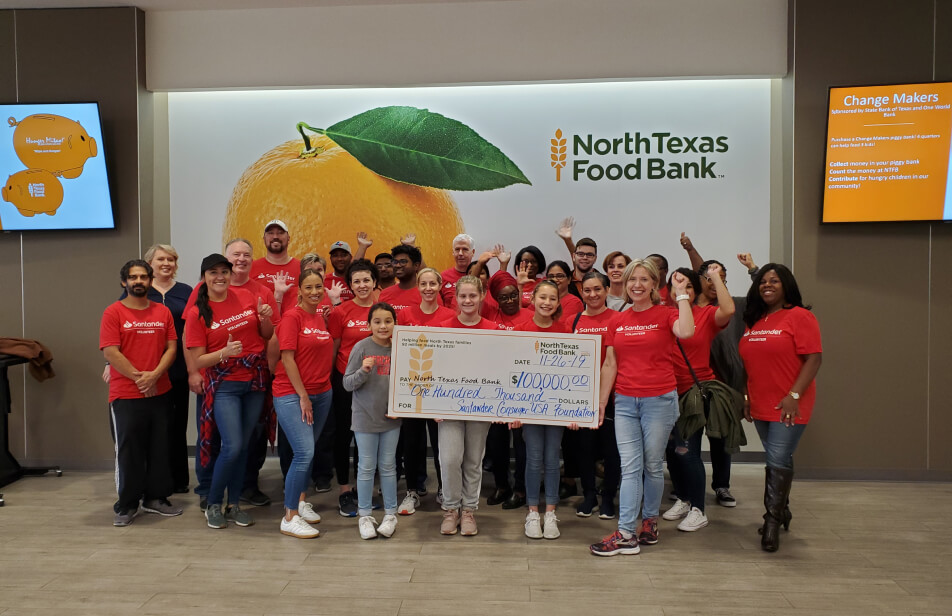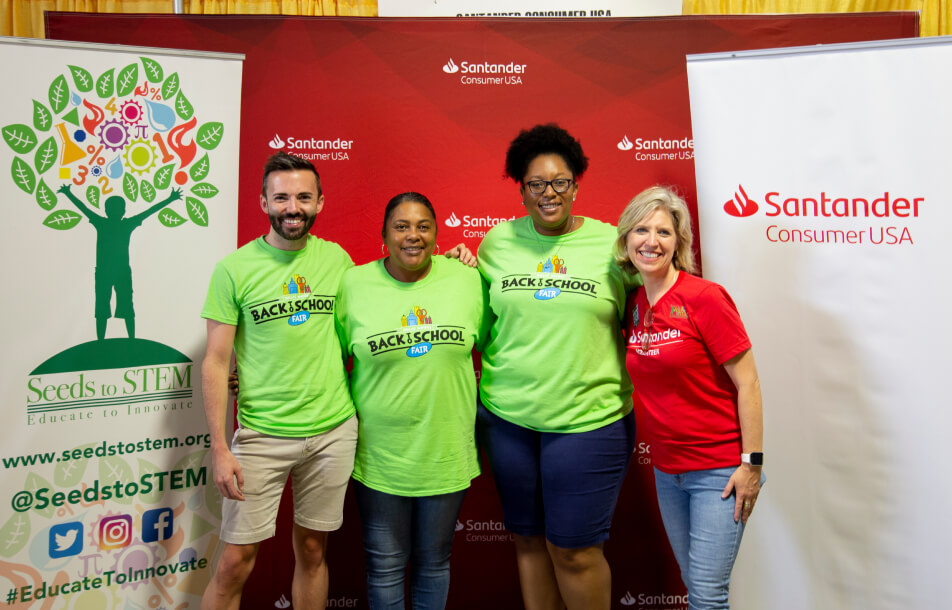 Service to our communities is woven into the Santander Consumer USA culture…
We help address difficult challenges by utilizing our associates' skills, passions and abilities to contribute in practical and meaningful ways to community success. Our associates engage in service-oriented activities with their 16 hours of volunteer paid time off every year.
Team members are always eager to give back to our communities.
Volunteers participate in various activities that may range from collecting donations for those in need to mentoring programs for youth, contributing to financial literacy and supporting military veterans.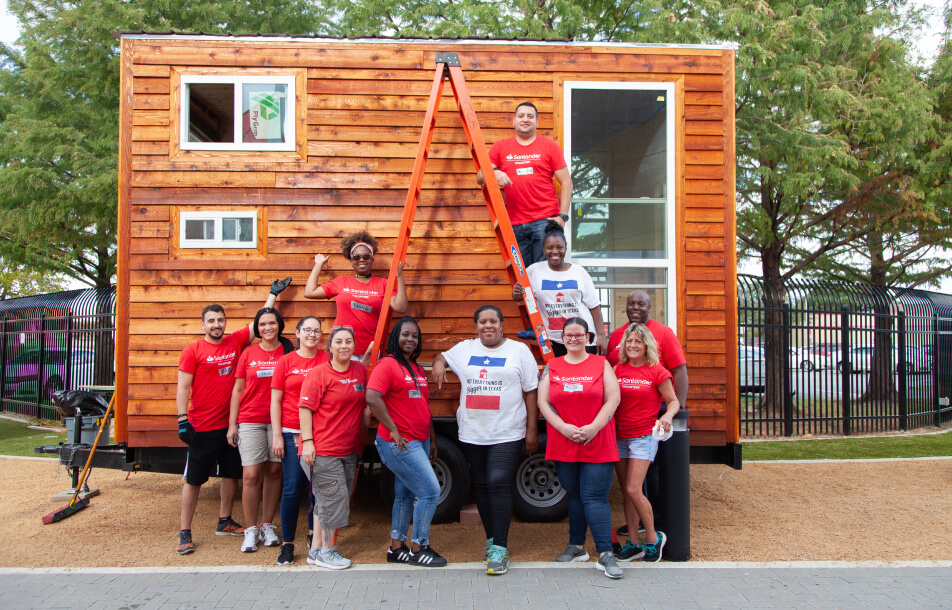 Santander Consumer USA volunteer paid time off fosters community spirit and engagement, encouraging associates to volunteer for charitable causes and organizations about which they are passionate.
Awards Triumph of the Spirit
Human Rights Award
D CEO Nonprofit and
Corporate Citizenship
Collaboration Award Finalist CFO of the Year,
Fahmi Karam
Updates in our communities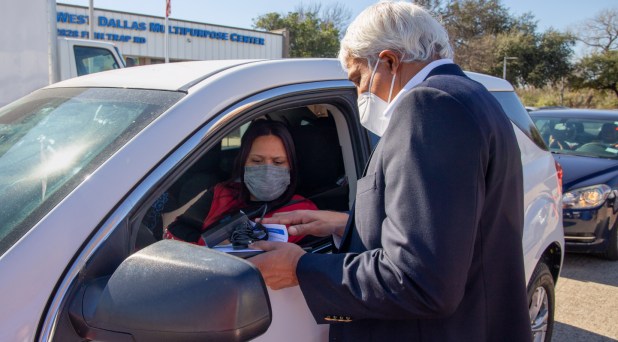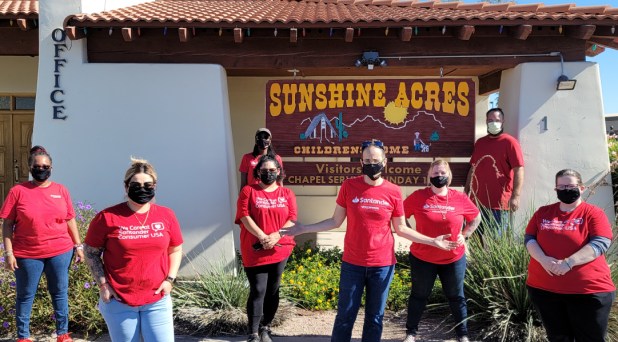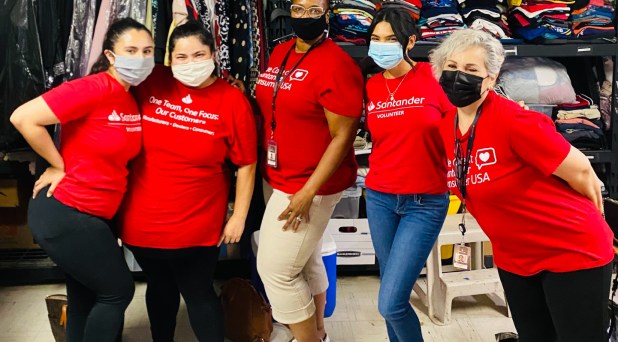 Community Investments
Santander Consumer USA is committed to being a part of the communities in which we do business by participating in activities and supporting organizations that make a positive and measurable impact. This includes investing in agencies that provide for positive social and cultural change via the Santander Consumer USA Inc. Foundation, a 501(c)(3) nonprofit entity established in 2004.
Get in Touch
For more details about Santander Consumer USA's community volunteer program contact:
Influencing Change
We are keenly aware of our corporate responsibility to influence positive change through diversity, equity and inclusion. We are focused on seeing our employees, customers and community and meeting their needs through creating individual relationships, to positively impact the lives we touch.