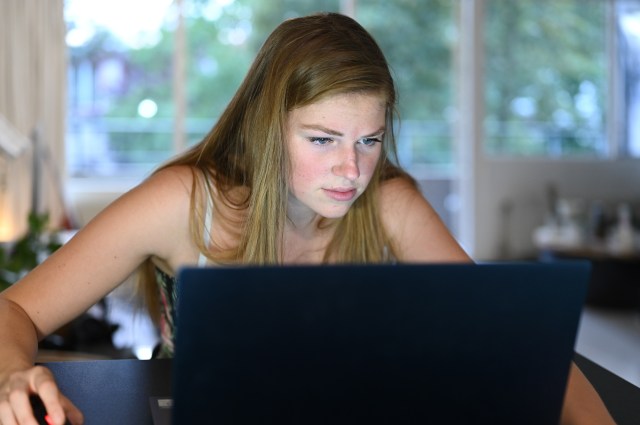 It's useful to know how to use an auto finance calculator when you plan to buy a car. Fortunately auto finance calculators are not that difficult to figure out.
For example, the Affordability Calculator at Santander Consumer USA (SC) requires only four steps: Desired monthly payment, financing term, annual percentage interest rate (APR) and down payment.
The simplest way to start filling in the blanks is by applying something like the 20/4/10 rule long recommended by financial experts – 20 percent down payment (and/or trade-in), four-year term, payments no more than 10 percent of your household's gross annual income.
Step 1: Desired monthly payment
For example, if your household earns $60,000 in gross income, about the national average, 10 percent would be $6,000. Divide that by 12 months and your "desired monthly payment" would be $500.
There are more complicated ways to determine the desired monthly payment, but they also are likely to be more precise. That includes tools such as the simple SC Budget Calculator or more detailed household finance calculators at SmartAsset, FinancialMentor, Calculator.me and Kiplinger.com.
This probably is the most difficult step in the process, depending on how hard you work the numbers.
Step 2: Financing term
Financial experts using the 20/4/10 rule recommend a financing term of no more than four or five years, but you'll need to translate that to months for the SC calculator – and most others. That means you would be financing your vehicle purchase for 48 or 60 months.
Longer than that and you may be looking at a vehicle that you really cannot afford, even if you've worked it out with a lender so that your monthly payments are about the same.
Step 3: Annual percentage rate
Next, you'll need the average interest rate based on your credit score or other qualifying factors. NerdWallet's car payment calculator suggests an average 4.56 percent interest rate on a new vehicle for a borrower with a credit score of around 700, which is considered "prime."
Enter that interest rate – or another based on the NerdWallet credit score ranges – into the SC Affordability Calculator under APR and you're almost done determining how much car you can afford.
Step 4: Down payment
The dollar figure in the final blank depends on what you're willing or can afford to spend on a down payment for your vehicle – remember, 20/4/10 suggests 20 percent. In other words, a $40,000 vehicle would call for an $8,000 down payment, a $30,000 vehicle would require a $6,000 down payment and a $20,000 vehicle would involve a $4,000 down payment.
However, 20/4/10 isn't really a rule, but a recommendation by financial experts aimed at helping you avoid trouble while still getting the vehicle you need.
The bottom line
So, let's say you have concluded that you can afford a $500 monthly payment, can afford a down payment of $4,000, and want to finance the vehicle for 48 months (four years) at 4.56 percent. That means you could afford a vehicle priced around $25,900, not including taxes and fees.
Finance the purchase for 60 months and you could afford a vehicle priced at about $30,800.
Stretch the same payments to 72 months and you may afford a $35,450 vehicle, while 84-month financing could enable the purchase of a $39,900 vehicle, neither of which is recommended by experts.
But the calculator enables you to play with the numbers – monthly payment, term and down payment – until you find a combination that will work best for you.
An auto finance calculator may be the simplest way to fill in the blanks on your vehicle purchase.
RELATED
Here's how long a car should be financed new or used
What is a simple-interest contract in auto financing?
How to set up a monthly budget to finance a new vehicle
Why your credit score is important when financing a vehicle
These statements are informational suggestions only and should not be construed as legal, accounting or professional advice, nor are they intended as a substitute for legal or professional guidance.
Santander Consumer USA is not a credit counseling service and makes no representations about the responsible use of or restoration of consumer credit.