If you're shopping for a vehicle with staying power, new or used, buy a sport utility vehicle.
Even better, purchase an American-made SUV.
The top seven of 10 vehicles on the list of the longest-lasting vehicles most likely to reach 200,000 or more are SUVs, based on research by iSeeCars.com, and four of those are General Motors products. Toyota Motor Corp. also captured four of the top-10 spots with two SUVs, a pickup and a car.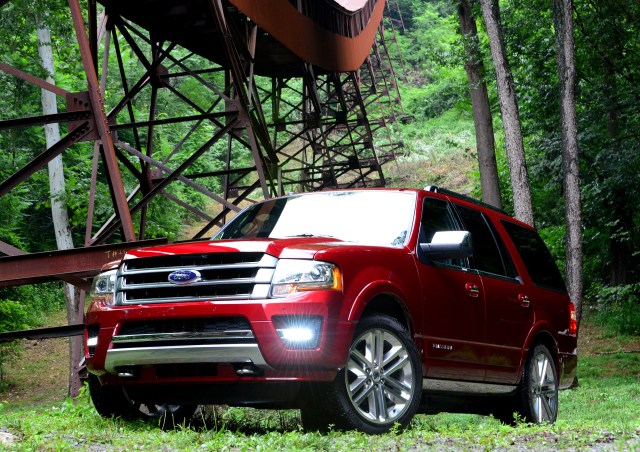 "Five of the seven SUVs on the list are made by domestic automakers, which demonstrates the durability of American SUVs," said Phong Ly, iSeeCars CEO.
The top models and percentage of vehicles over 200,000 miles are:
Toyota Sequoia, 6.6 percent
Ford Expedition, 5.4 percent
Chevrolet Suburban, 5.2 percent
Toyota 4Runner 4.2 percent
GMC Yukon XL, 3.9 percent
Chevrolet Tahoe, 3.8 percent
GMC Yukon, 2.8 percent
The remaining top-10 vehicles are a truck, the Toyota Tacoma, 2.6 percent, at No. 8; a car, the Toyota Avalon, 2.4 percent, at No. 9, and a minivan, the Honda Odyssey, 2.4 percent, at No. 10. The average for all models included in the research was 1.2 percent, according to iSeeCars.
"While today's vehicles have the potential to reach 200,000 miles with proper maintenance and care, certain models are far more likely to achieve that milestone," said Ly. The SUVs' success is attributable to body-on-frame construction, said Ly, "which means they are built like trucks and thus have truck-like durability. These vehicles can also be easier to repair than smaller SUVs."
Longest-lasting cars
The longest-lasting cars and percentage of vehicles exceeding 200,000 miles are:
Toyota Avalon, 2.4 percent
Honda Accord, 2 percent
Ford Taurus, 1.8 percent
Toyota Camry, 1.5 percent
Chevrolet Impala, 1.5 percent
Toyota Prius, 1.3 percent
Nissan Maxima, 1.3 percent
Longest-lasting trucks
Trucks more likely to last 200,000 miles or more are:
Toyota Tacoma, 2.6 percent
Honda Ridgeline, 2.2 percent
Toyota Tundra, 2.2 percent
Chevrolet Silverado 1500, 2.1 percent
Ford F-150, 1.9 percent
GMC Sierra 1500, 1.8 percent
Nissan Titan, 1.7 percent
Chevrolet Colorado, 1.5 percent
Longest-lasting minivans
And minivans most likely to go the distance are:
Honda Odyssey, 2.4 percent
Toyota Sienna, 1.7 percent
Chrysler Pacifica, 1.3 percent
An automotive data and research company, iSeeCars analyzed last year's sales of more than 13.5 million used cars, model years 1981 through 2017, excluding those generating less than 10,000 in sales.