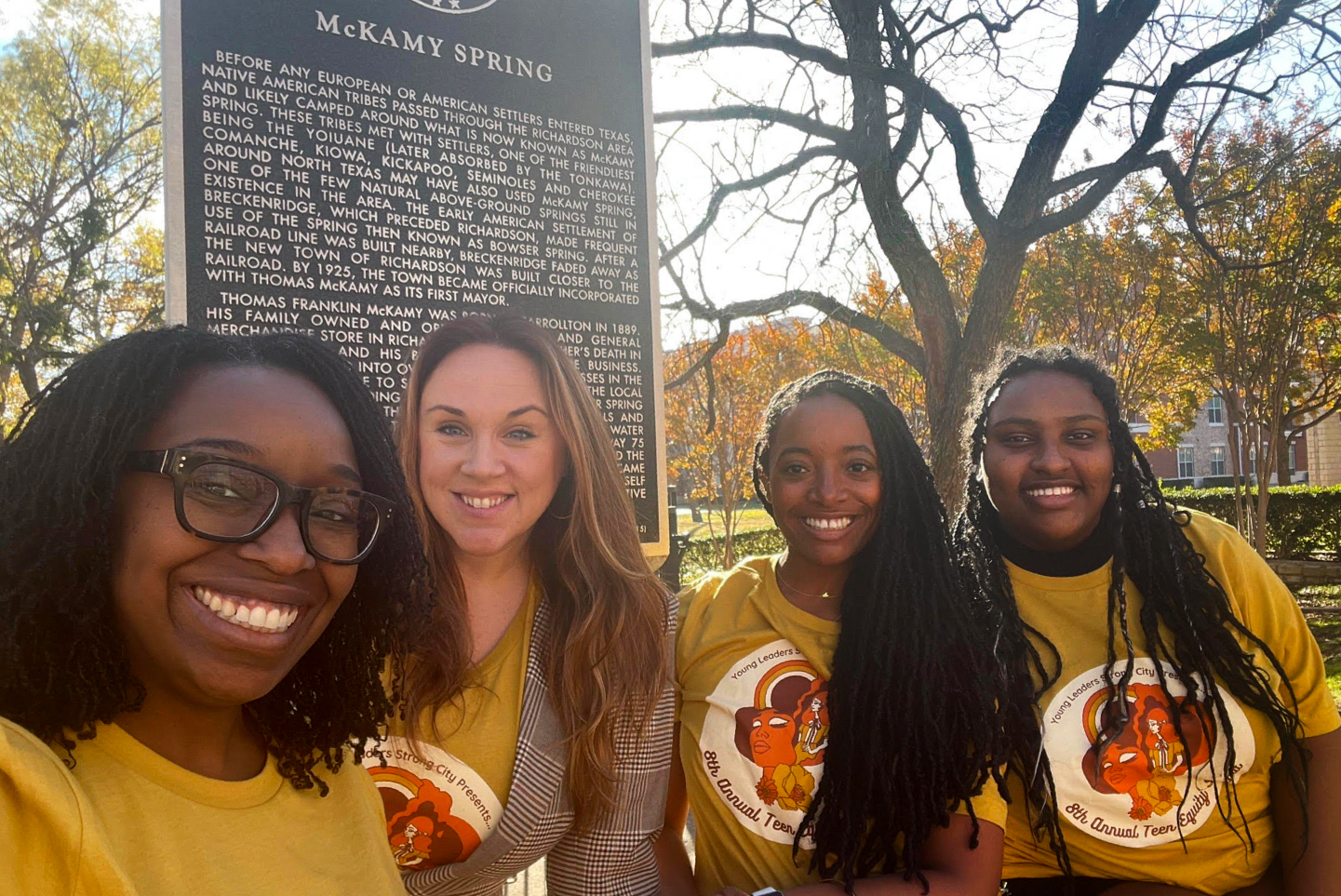 When communities are strong, everyone prospers. Years ago, Santander Consumer realized this and launched the Santander Consumer USA Foundation to help provide positive social and cultural change in the communities where we do business.
As we celebrate Black Heritage Month, we want to recognize two organizations that are the epitome of one of the foundation's five philanthropic pillars – Social and Racial Justice and Equity.
The Texas-based Young Leaders Strong City was awarded $50,000 to equip a network of students, educators and adult allies with tools to analyze, advocate and dismantle systemic racism in themselves, their schools and communities. Young Leaders Strong City used a portion of the funds to take Richardson ISD ethnic studies students on a tour of Dallas black history sites.
Furthermore, the grant has made it possible for the organization to reach nearly 200 students for its Annual Teen Equity Summit. Discussion topics covered issues such as positive body image, cultural stereotypes and beauty standards and toxic masculinity.
"We hear every year that students crave a safe space to discuss race and identity," said Young Leaders Strong City Executive Director Amber Sims. "This year with more attempts to limit accurate teaching of history and inclusive stories, in Texas and across the country, that is needed even more."
Dallas Truth Racial Healing and Transformation (TRHT) received $175,000 from the SC Foundation to assist the organization in its mission to create a radically inclusive city by addressing race and racism through narrative change, relationship building and support for the Dallas TRHT racial cohort training for nonprofits.
The cohort is a 10-month program consisting of coaching, case study presentations, policy review and development and up to 60 hours of time with a racial equity coach. "Many of the agencies in the cohort have been supported by the SC Foundation through grants in the past," said SC Foundation's Suzanne Massey. "We are continuing to expand the impact of these organizations by supporting their knowledge, growth and understanding for all communities."
To address the need for an accurate recounting of history, TRHT established a bus tour in Dallas highlighting historically significant landmarks. The intent is to develop the tour further into a virtual tour so people can get the same experience from around the world.
"Through the support of the Santander Consumer USA Foundation and community partners, the Racial Equity history tours for community members, volunteers, and Racial Equity NOW cohorts, will give participants an increased knowledge about the history and geography of race, racism and racial violence in Dallas," said Dallas TRHT Executive Director Jerry Hawkins. "The program will also help connect community members through racial healing practices and personal storytelling."
Previous SC Foundation grantees at the national level have included the Innocence Project and the Equal Justice Initiative, both of which seek to address historical inequities in the law for people of color.
To learn more about the Santander Consumer USA Foundation, contact: foundation@santanderconsumerusa.com.