Your next car.
That's what Santander Consumer USA is all about.
Do you have excellent credit? A good, stable income? Are you prepared to make a 20 percent down payment (or more) as recommended by financial experts? Then you probably won't have much trouble getting the financing to purchase your next vehicle as long as you're not buying beyond your means.
But not having excellent credit won't necessarily keep you from the car you need or want, either.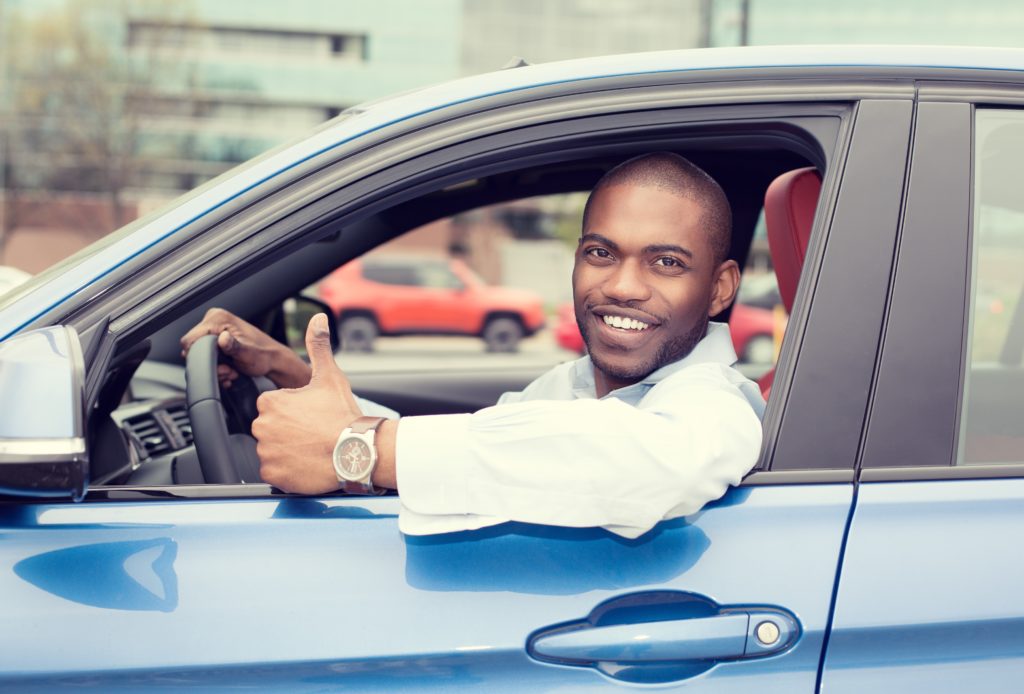 Santander Consumer USA helps thousands of consumers every day to drive home their next car,
financing across a wide range of credit through around 14,500 dealers nationwide, online through our RoadLoans program or through Chrysler Capital purchase and lease programs. So when it's time to talk about financing your next car, ask your dealer to work with Santander.
Besides new car loans, either through your dealer or directly through our RoadLoans program, Santander Consumer USA offers the following lending products: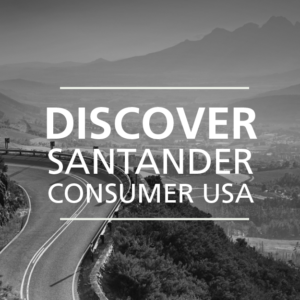 Santander Consumer USA is one of the nation's leading finance providers for consumers who want to purchase a quality pre-owned vehicle. We help ensure you find a car you want to drive with a payment that fits your budget. When it's time to talk about financing a pre-owned vehicle, ask your dealer to work with Santander, or apply directly online through our RoadLoans program. It's easy, fast and free, and you get an immediate confirmation and quick decision, usually within seconds.
If you financed your car, truck or SUV with an interest rate or monthly payment higher than you like, consider refinancing your current loan directly through Santander Consumer USA's RoadLoans program. You may be able to take advantage of a change in interest rates or improved credit to pay off your existing note and replace it with a more affordable loan and monthly payment. (Unfortunately, we are unable to refinance existing loans that are serviced by Santander Consumer USA, its companies or brands.)
Refinance your vehicle through Santander Consumer USA's RoadLoans program, and you may be eligible for cash back, subject to credit requirements. Vehicles up to seven years old may be eligible for the cash back amount, which will be added to your loan amount and accrue interest. See the RoadLoans Disclosures and Offer Information page for more details. Cash-back refinance is available in 33 states.*
Chrysler Capital financing
Purchase or lease a Fiat Chrysler Automobiles product – Chrysler, Dodge, FIAT®, Jeep® or Ram – with a customized vehicle-financing package through Chrysler Capital, where you can look forward to a high standard of service on your auto financing. Chrysler Capital features a variety of programs, incentives and terms that suit your budget and lifestyle. Get started with Chrysler Capital's online application for financing, and then visit a dealership to complete your purchase, or to arrange for lease financing.
There obviously is a lot to consider even after you've picked out your next car, but that's where Santander Consumer USA can help ensure the best possible experience.
* States eligible for cash-back refinance include: AL, AZ, CA, CO, DE, FL, GA, ID, IL, IN, IA, LA, ME, MD, MI, MN, MO, MT, NY, OH, OK, OR, RI, SC, SD, TN, TX, UT, VT, WA, WV, WI, WY.