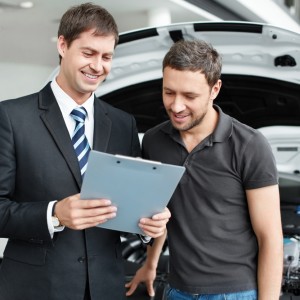 Here's some good credit news for millions of Americans who will seek to borrow money to finance the purchase of a new or used vehicle.
Your credit score could rise soon – as much as 100 points, experts say – even if you don't do a thing about it thanks to changes in the way credit risk will be calculated by Fair Isaac Corp., or FICO.
The changes affect all sorts of credit – not just auto financing – including mortgages and credit cards.
Fair Isaac expects the changes, which put less weight on overdue medical debt, to be rolled out by the credit bureaus starting this fall, making credit easier to obtain, especially for those with "thin files," paid-off collection accounts, medical bill issues or near credit bracket boundaries.
FICO scores, which are reported on a 300- to 850-point scale, are based on information in an individual's credit reports generated by the big-three credit bureaus, Equifax, Experian and TransUnion.
"The median FICO score for consumers whose only major negative references are medical collections will increase by 25 points," according to the analytics software company. Experts say the changes could result in some borrowers receiving scores "as much as 100 points higher," The Wall Street Journal said.
The new FICO Score 9 credit-scoring model represents the first major update since 2008.
"FICO Score 9 introduces a more nuanced way to assess consumer collection information, bypassing paid collection agency accounts and offering a sophisticated treatment differentiating medical from non-medical collection agency accounts," FICO said in a press release.
"FICO has used sophisticated modeling techniques to make the new FICO Score 9 more predictive of a consumer's likelihood to repay a debt than previous versions [of the scoring system]."
About 64.3 million consumers in the U.S. had a medical collection on their credit report as of July, 2014, according to data from Experian that was reported in The Journal. And of the 106.5 million consumers with a collection on their report, 9.4 million had no balance at all.
The new model also supports lenders' desire to better assess the risk of consumers with "thin files."
"FICO Score 9 uses a more refined treatment of consumers with a limited credit history and those with accounts at collection agencies," said Jim Wehmann executive vice president for scores at FICO.
The difference between credit brackets can mean 1.5 percent or greater improvement in a borrower's interest rate, according to data from Informa Research Services in The Journal. And that can translate into thousands of dollars in savings over the life of a loan.
Twenty-five of the largest credit card issuers, 25 of the largest auto lenders and tens of thousands of other businesses rely on the FICO Score for consumer credit risk analysis and regulatory compliance.
Visit the Santander Consumer USA blog regularly for more news on auto-, auto-finance and SCUSA-related topics.