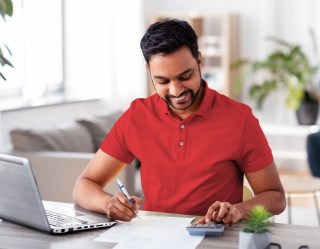 April is National Financial Literacy Month. What better time to take a moment to step back and look at your financial goals?
There's more to financial health than making your car payment on time. Spending habits, savings, insurance, taxes and retirement all are part of the bigger picture of financial wellness – along with staying current on your payments.
And while it may not always be easy to keep up, Santander Consumer USA can help. Our Learning Center is designed to help guide you through some of the basics, with short videos, articles and more. It's a one-stop shop to jump starting financial literacy and getting you on the road to achieving your goals.
Following are five articles, brief descriptions and links (lessons, if you will), taking you directly to helpful content good not just for National Financial Literacy Month, but any time of the year.
Not knowing your spending limits can lead to overspending and financial trouble. Late and/or missed payments can be avoided by creating a budget and sticking to it. Knowing how much you can afford before you start spending is key to staying on track.
Paying your bills on time can sometimes be tough to do. But making timely payments is important for a variety of reasons. If you're not able to make your payments, there can be consequences, both now and in the future, including late fees, extra interest charges and your ability to get new credit.
Making it a point to regularly check your credit report (at least one each year) is an important step in maintaining your financial wellness. By keeping up with things, you're more likely to catch errors and keep them to a minimum. It's easier than you might think.


Identity theft and fraud are on the rise and it's more important than ever to protect your personal information. A few small things can go a long way in protecting yourself against fraudsters.
If you're in the market for an auto loan, it's important that you know how your simple interest contract works. This makes it easier to understand how your payments are applied and more.
Learning about money, budgets and how to manage both can lead to overall financial wellness and achieving goals like purchasing a vehicle or a home. Even small steps can make a big difference, no matter your income or age.
At Santander Consumer USA, we care about your financial wellness. It's important to us that our customers pave their way to a brighter financial future.