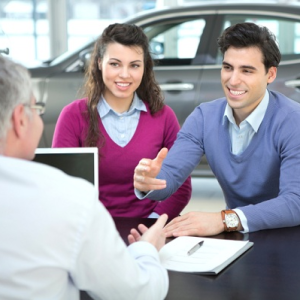 Americans love their cars – apparently even more than staying out of debt.
Nearly 25 percent of all new vehicle loans originated in the first quarter of 2014 were for terms of six to seven years, according to Experian Automotive, a global information services company.
And the average auto loan term now is 66 months – 5.5 years – the highest since Experian began reporting data in 2006, reported the Wall St. Cheat Sheet and USA Today.
Meanwhile, the average amount financed for new vehicles hit an all-time high of $27,612, which means that, unless a lot of buyers suddenly found new income, they may be purchasing more expensive vehicles – and incurring greater debt – than they should.
"As the cost of purchasing a new vehicle continues to rise, consumers clearly are stretching the loan term to help lower monthly payments, keeping them at a manageable level," Melinda Zabritski, Experian Automotive's senior director of automotive credit told the Cheat Sheet.
"The flip side of that is consumers can find themselves paying more in interest or being upside-down on their loan if they seek to trade their vehicle in early. It is definitely a choice that consumers will want to weigh carefully before making a final purchasing decision."
For example, the monthly payment on a Chrysler 300S with standard options and a 20 percent down payment would be about $464 a month over 60 months, or five years, assuming a 1.99 percent interest rate, based on a Kelley Blue Book "Fair Purchase Price" of $32,952. Interest would be about $2,600.
Stretching the loan term to 84 months would allow that same shopper to purchase a vehicle costing around $45,000 – for example, a Chrysler 300 SRT Core Satin Vapor Edition ($44,602 Fair Purchase Price) – assuming other factors remained and our shopper could afford the higher down payment. However, interest costs also would be about double ($5,000) over the life of the loan.
A shopper might purchase the original Chrysler 300S with an 84-month term and lower the monthly payment to $338, a savings of $126 per month, although interest cost would be about 50 percent more.
Of course, all the numbers change if the interest rate is different from the 1.99 percent example.
To determine the price of a vehicle you can afford, financial experts suggest using the 20/4/10 rule, which stands for a 20 percent down payment, financing for no longer than four years and spending no more than 10 percent of gross income on total monthly vehicle expenses.
Using that formula, our example shopper should be spending no more than about $26,500 on a vehicle (depending upon income), about $6,500 less than the vehicle in our original example.