Smart move.
Getting your credit reports from the major bureaus puts you in a position to set reasonable expectations when you apply for financing on a vehicle.
And to take advantage of the opportunity to positively influence your credit score.
Generally, the higher your credit score, which is based on your credit reports, the more likely it is that you can get vehicle financing – and how much, how long, and how high (interest rate) – based on information at the Consumer Financial Protection Bureau (CFPB) website.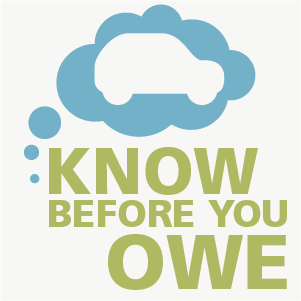 But once you have gotten financing, making regular, on-time payments will help you "fix a credit score and maintain good credit," says the Fair Isaac Corporation (FICO), which uses credit reports from the three major bureaus – Experian, Equifax and TransUnion – to compile scores.
"Delinquent payments, even if only a few days late, and collections can have a major negative impact on your [credit] scores," says Fair Isaac in How to repair credit and improve my FICO Scores on its website. "The longer you pay your bills on time … the more your FICO scores should increase."
"If you have missed payments, get current and stay current," FICO advises.
"Consumer behavior strongly influences credit scores, especially whether payments are made on time, and it's easier to lower than to raise scores," says the Consumer Federation of America.
Santander Consumer USA (SC), which uses FICO scores plus other sources to make vehicle financing decisions, submits information to the three credit bureaus at the end of each month. The credit bureaus have 30 days from the receipt of that information to update your report.
When you get your credit reports, here's what you should see, according to FICO:
Identifying information, including your name, address, Social Security number, date of birth and employment information, with updates coming from information you supply to lenders.
Trade lines – your credit accounts – based on information that lenders report to the credit bureaus.
Credit inquiries you authorized a lender to request when you applied for a loan. The inquiries section contains a list of everyone who accessed your credit report within the last two years.
Public record and collections from state and county courts, including bankruptcies, foreclosures, suits, wage attachments, liens and judgments, and information on overdue debt from collection agencies.
You can get free copies of all three reports every 12 months from AnnualCreditReport.com. Websites such as CreditKarma.com, CreditSesame.com, Credit.com and WalletHub.com offer free credit scores.
Besides checking your reports for errors – incorrect late payments, amounts owed, etc. – which would be reflected in your credit score (and which you should dispute with the credit bureaus), FICO suggests setting up payment reminders to keep you on track.
"Some banks offer payment reminders … that can send you an email or text message reminding you when a payment is due. You could also consider enrolling in automatic payments through your credit card and loan providers to have payments automatically debited from your bank account."
SC provides multiple free options to keep up to date on your monthly payments, including Auto Pay, which automatically deducts funds from a personal account and credits to your SC account.
Look for more in our next "Know Before You Owe" installment about what to do if you run into trouble.