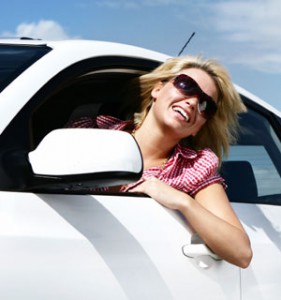 With auto loan interest rates in the low single digits on average for new- and used-car financing, it's getting more and more painful to think about making high-interest, monthly payments.
RoadLoans has an answer for that: auto loan refinance.
And plenty of RoadLoans customers know about that from first-hand experience.
"I wasn't really sure if I could refinance my car," new customer Dave W. wrote several weeks ago, "But after talking with RoadLoans.com, it was a great decision. They saved me $150 a month by refinancing my car through them."
Dave rated RoadLoans, a Dallas-based company that specializes in auto lending, five out of five possible stars in his review of the lender posted online.
And Dave, who will save about $1,800 a year on his payments, isn't the only enthusiast.
"I contacted RoadLoans.com to see if I could refinance my 2007 Chevrolet Cobalt," wrote customer Dianna L. earlier this month. "I was approved instantly and the paperwork was very easy to complete. Same day! And the savings is about a $100 a month."
"Yes I am going to refer my friends to this website," she added in her online, five-star review.
And her friends would do well to take Dianna's advice.
"For 2013, car shoppers can expect the trend of low interest rates to continue and to find it easier to get approved for a car loan," wrote Tara Baukus Mello at bankrate.com, a consumer financial services company. "Credit is continuing to loosen, as the average credit scores that lenders are looking for to approve car loans will continue to decline."
"Consumers with the worst credit scores, those in the categories of nonprime, subprime and deep-subprime, increasingly are getting approved for auto loans," she reported.
Still, a low score means you may have to work harder to take advantage of low auto loan rates.
"Unless your credit is top-notch, it pays to give your credit a tune-up before applying for a car loan," Mello writes. "Check your credit report for inaccuracies, put as much distance between late payments and the loan application as possible, and reduce your debit-to-credit ratio. Next, shop around for the best interest rate before you visit a dealer."
But the savings described by RoadLoans customers clearly show that it's worth the effort.
(For these and other reviews, visit RoadLoans.com and click on the "Reviews" tab.)