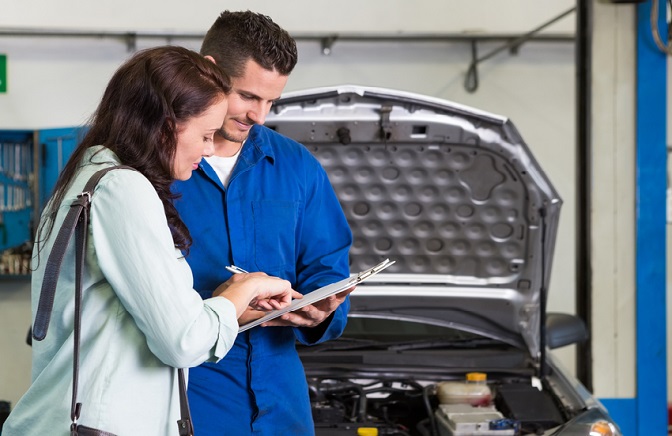 The squeaky wheel gets the grease.
Or, in the case of recent vehicle recalls, defective airbags, faulty ignition switches and hacking threat, someone (or thing) made enough noise to get the attention of automakers and/or federal government.
Somewhere around 100 million light vehicles have been recalled in the past 21 months (2014-15). Although some have been recalled more than once, that figures out to around 40 percent of all vehicles on the highway – an amazing number if you really think about it.
In fact, more than 300 passenger-vehicle recalls – the highest total ever – were reported for all of 2014. Almost no automaker who sells vehicles in the United States has been left unscathed.
RELATED:
How will you know if your vehicle has been recalled?
Here's what to do if you're notified your vehicle has been recalled
"Safety recalls for automobiles sold in the U.S. are soaring, and that's leaving many consumers wondering whether the big numbers mean automotive reliability and safety are declining," reported Edmunds.com, the automotive information website. "It's a valid question."
An auto recall occurs when a manufacturer or the National Highway Traffic Safety Administration (NHTSA) determines that a vehicle model has a safety-related defect or doesn't meet federal standards.
Generally, a safety defect is a problem that exists in a motor vehicle or a vehicle's equipment that "poses a risk to motor vehicle safety" and "may exist in a group of vehicles of the same design or manufacture, or items of equipment of the same type and manufacture."
Manufacturers are required to fix the problem by repairing or replacing the affected part(s), offering a refund, or, in rare cases repurchasing the vehicle, according to NHTSA's safercar.gov website.
While the recall numbers appear stunning, the question of vehicle reliability and safety seems to be answered. Vehicles "have never been safer," Russ Rader from the nonprofit Insurance Institute for Highway Safety, famous for its vehicle crash tests, told Edmunds.com.
Reasons for the apparent contradiction:
Most vehicles recalled in recent years have been older models with newly discovered problems, a significant issue when the U.S. light-vehicle fleet is older than ever at 11.5 years on average.
The growing use of common parts across multiple model lines, even by multiple automakers.
Stepped-up oversight of automakers by NHTSA and the U.S. Justice Department, increased reporting by the automakers themselves, and media pressure.
Still, none of this means you should ignore a recall notification as millions of other vehicle owners do. That squeaky wheel may require more than just a dab of grease.