Scanning the Internet yielded a treasure trove of content for this edition of "Stories about Cars," Santander Consumer USA's bi-weekly compilation of interesting articles and blog posts you might have missed otherwise.
We'll provide just enough information for you to decide whether you want to follow the link to the full article, so, get your engine revving, it's time to go: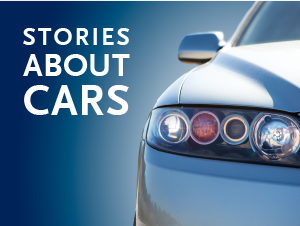 The Tesla & the mouse: Children's book about electric car driven by rodent who loves it – Green Car Reports
There's no time like the present to teach kids about the virtues of electric cars. Or so it would appear in a book by Joan C. Gratz, in which main character, Maxine the Mouse, quickly learns the Tesla is as "magical as a unicorn." Read more about this story.
10 honest reasons to give up your smartphone when you drive – iSeeCars.com
Numerous studies show that distracted driving – of which talking and texting on smartphones is an example – "dramatically increases the risk and likelihood of crashes." For drivers who still think they can do both safely, here's a story that makes it clear you can't.
AutoNation: We won't sell recalled cars without fixing them first – The Car Connection
The country's largest automotive retailer, with 293 franchises, announced that it will not sell, lease or wholesale any new or used vehicle that has an open safety recall, insisting that "customers' protection is worth the investment." See the full report.
Braking news: 10 automakers will make automatic braking standard – Car and Driver
Ford, General Motors, Toyota, Volkswagen and six other automakers have signed a "gentleman's agreement" to make automatic emergency braking and forward-collision warning systems standard on all of their cars in the U.S. Here's when that will happen.
Orange is the new red for men and their cars – iSeeCars.com
Interest in orange and other non-traditional car colors has increased significantly among men, the website reports, while women continue to prefer more neutral tones. Other colors that are drawing men's attention? Brown and Yellow. Really. Find the complete report here.
We hope these stories were colorful enough and that you will come back to the Santander Consumer USA blog for more.