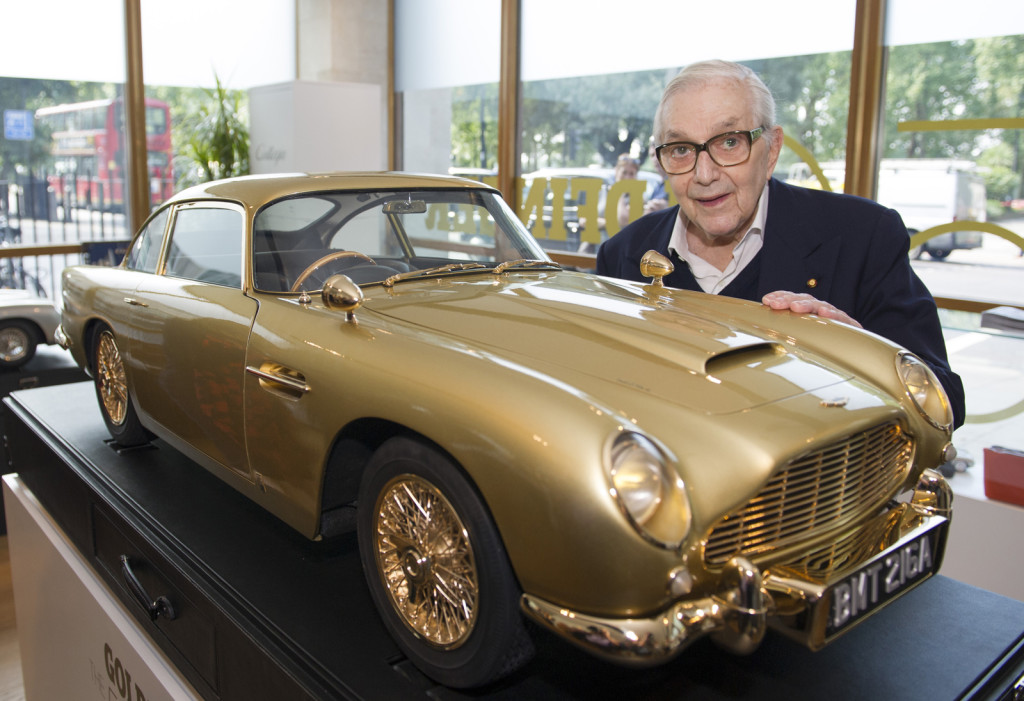 The James Bond Aston Martin DB5, perhaps the most iconic car in moviedom, is up for sale – in miniature.
The 24-carat, gold-plated, one-third scale model was created to celebrate the 50th anniversary of Goldfinger, the first James Bond film to feature the luxury British sports car.
And it is offered by Christie's auctioneers in a special online auction to benefit Great Britain's National Society for the Prevention of Cruelty to Children.  Online bidding began Sept. 8 and closes Sept. 17, the anniversary of the 1964 world premiere of the film, which featured Sean Connery as agent 007.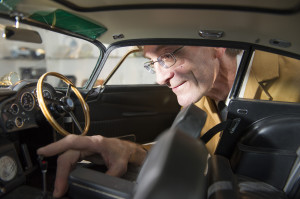 The Goldfinger model DB5 is expected to sell for between $66,000, the starting bid, and $100,000. If you want to put in your bid for the model, visit the Christie's website.
The replica DB5 has been signed by legendary James Bond production designer Sir Ken Adam, who designed the Q branch modifications to the car for Goldfinger. The model, created by Propshop, comes complete with gold detailing, radio-controlled machine guns, bullet-proof shield and revolving number plate. (Propshop created the scale model Aston Martin DB5 sports cars for the special effects scenes in the most recent Bond film, Skyfall  (2012), using 3D scans of the full-size DB5.)
"The Aston Martin DB5 is clearly an iconic sports car," said Nicolette Tomkinson, head of popular culture at Christie's. "However, this Goldfinger model version, with 24-carat gold detailing, is truly unique, and as such, we anticipate worldwide interest and competitive bidding."
A version of the sports car has appeared in 11 James Bond films, also including Thunderball (1965), GoldenEye (1995), Tomorrow Never Dies (1997) and Casino Royale (2006).
Other lots in the auction include an 18-carat yellow gold Goldfinger Seamaster Aqua Terra wristwatch ($13,000-$20,000); a first-edition book Goldfinger by Ian Fleming ($1,600-$3,300); an original British cinema poster for Goldfinger with the famous golden girl in the background ($3,300-$5,000), and a special golden edition artist's proof signed by Skyfall actor Daniel Craig. ($3,300-$5,000).
The auction coincides with the release of the Goldfinger Limited Edition Blu-ray on Sept. 22.
Here is a post on our RoadLoans blog featuring an infographic on the Top 10 James Bond Automobiles and another post featuring the Aston Martin DB5 in Skyfall on our Santander Consumer USA blog.