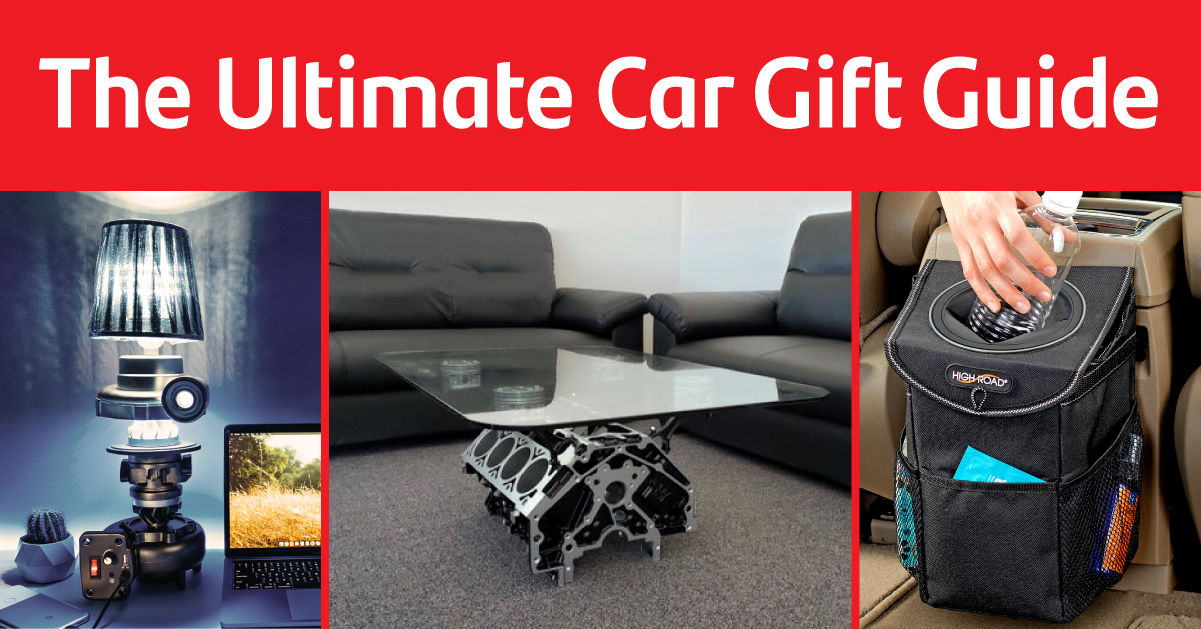 Are you looking for a memorable gift for the car lover in your life? If you want to go beyond the usual mugs and vintage car models, we have you covered. To get those gift-giving idea gears moving, we've rounded up a list of presents ranging from silly and stylish to pragmatic.
Presents for the car-obsessed
Have someone on your gift-giving list who lives and breathes cars? You know, the type of person you struggle to pull away from the garage? Here are some gift ideas that will ensure the car enthusiast in your life is never too far from his or her love.
Car accessory gift ideas

Whether your loved one enjoys taking long road trips or simply finds themselves always on the go, people who are behind the wheel often can benefit from a few items that will make their travels more comfortable and safer.

Gifts for people with dirty cars

It's easy for a car to become cluttered, after all, it's not always possible to immediately throw out food wrappers. Plus, even everyday car usage can result in dirt and dust accumulating on your seats. These handy gadgets will help drivers keep their cars pristine, or at least sanitary.
Every product has been independently selected. We are not compensated by any company mentioned in this article. Prices are accurate at time of publication.