Are you looking for a memorable gift for the car lover in your life? If you want to go beyond the usual mugs and vintage car models, we have you covered. To get those gift-giving idea gears moving, we've rounded up a list of presents ranging from silly and stylish to pragmatic.
Presents for the car-obsessed
Have someone on your gift-giving list who lives and breathes cars? You know, the type of person you struggle to pull away from the garage? Here are some gift ideas that will ensure the car enthusiast in your life is never too far from his or her love.
1. Cars & Trucks Waffle or Pancake Maker – Hot Wheels for breakfast, anyone? Waffle Wow's Cars & Trucks Waffle Maker ($39.95) makes it totally acceptable to play with your food. If you're more of a pancake person, CucinaPro's Car & Truck Mini Pancake Pan ($19.99) serves up seven vehicle-themed pancakes at a time.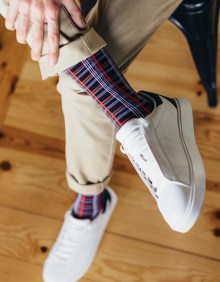 2. Motor Socks by Sock Affairs – Need the perfect "stocking stuffer" for that motorhead on your list? Check out the variety of socks found at Sock Affairs ($12) that perfectly accent the driving shoes of fans of the GTI, Porsches, BMWs, and even the DeLorean made popular as a time machine in a certain 1985 film.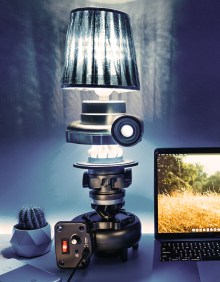 3. Desk Lamp – Turbos give your car a boost and they can give the light in your room a jolt, too. Boostnatic's Turbo Lamp ($64.95) features a dimmable LED light, controllable color changing LED accent lighting and USB output ports.
4. Gas and Rubber Scented Candles – With scents like race fuel, gasoline and exhaust, Gorilla Candles' Car Guy Candles ($16.95) brings your favorite garage aroma into your home – without the toxins. If burnt rubber is your thing, CraftyAmericanDesign ($17.50) has captured the fragrance in an 8 oz. tin.
5. Car Fragrance Cologne – Who doesn't love the smell of a new car? You can smell like a vehicle fresh off the showroom floor with Demeter's New Car Scent ($4.40-$32 depending on size). Close your eyes, spray a few spritz, and reminisce about the day you finally got behind the wheel of your new ride. Alternatively, you can also purchase cologne made by your favorite car brand, such as Bentley For Men Intense ($85 for 3.4 oz.).
Car accessory gift ideas
Whether your loved one enjoys taking long road trips or simply finds themselves always on the go, people who are behind the wheel often can benefit from a few items that will make their travels more comfortable and safer.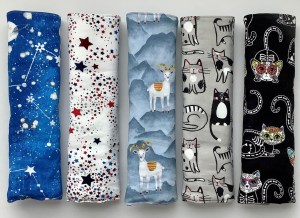 6. Seat Belt Cover – Seat belts are essential when driving but can be irritating when worn for hours on end. Adservio's Padded Seat Belt Cover ($12.95) may make the ride more pleasant and give your car a bit of pizzazz. If you're looking for something soft, US Sheepskin's Seat Belt Shoulder Strap Cover ($16) is designed with comfort in mind.
7. Electric Cooler/Warmer – Long road trips call for having food and drinks on hand. An electric cooler and warmer like Koolatron's cooler/warmer ($229.99) and Wagan's Personal Fridge ($184.95) can be just the ticket whether your headed to the beach or a potluck picnic.
8. Personalizing Items – One of the joys of getting a vehicle is customizing that ride to fit the owner's personality. The FIHECAL Car Accessory Sets ($29.49) comes in its own gift box (BONUS!) with items including shiny rhinestone cup holder coasters, license plate frames and tire valve caps. For the sports fan on your list, check out AutoAnything ($14.99-$279.99) for floormats, hitch covers, license plate frames and other auto-related accessories with NFL, NBA, MLB, NHL and college teams represented.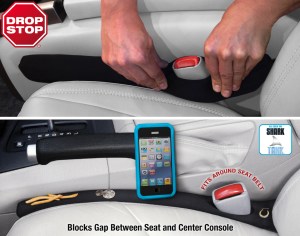 9. Seat Gap Filler – This nifty, yet simple gadget creates a barricade between your car seat and the center console. Drop Stop ($24.99) and Gap Guard ($19.99) can help prevent frustration due to lost coins or food wedged in that narrow gap!
10. Car Dent Repair Kit – Motorists who are on the road a lot are bound to get a dent – or two –-during their travels. A car dent repair kit can keep your car looking good while avoiding expensive trips to the shop. Anyyion ($59.99-$138.99 depending on size) and Vevor ($45.99) are among the companies making paintless dent repair kits designed to get your vehicle back to its original look.
Gifts for people with dirty cars
It's easy for a car to become cluttered, after all, it's not always possible to immediately throw out food wrappers. Plus, even everyday car usage can result in dirt and dust accumulating on your seats. These handy gadgets will help drivers keep their cars pristine, or at least sanitary.
11. Cordless Vacuum Cleaner – Whether it's a dropped fast food French fry or regular debris from shoes, cars can easily get filled with crumbs, dust and dirt. You can't beat the convenience of having a vacuum on hand to clean up a mess the moment it happens. The Turbotube ($99) can help you get your interior clean.
12. Windshield Cleaner and Defogger Sponge – There is nothing like running late for an appointment and getting to your car only to find the windshield covered in fog. Travelon's Reusable Sponge ($5.75) removes unwanted condensation without risk of scratching your windows or mirrors. Duluth Trading's Cham-Pad ($8.95) also makes clearing windshields and similar surfaces a breeze.
13. Car Duster – It's unhealthy to breathe in dust, plus it just looks bad. The Relentless Drive Car Duster Kit ($27.99) is designed specifically to get into all the nooks and crannies of your car dashboard and is small enough to fit in your glove compartment. The Original California Mini Duster ($12.99) is made with paraffin wax-treated cotton strands to pick up dust.
14. All Purpose Car Cleaner – Whether your car interior is leather or fabric, keeping an all-purpose cleaner on hand is a must. Having a versatile cleaner is the efficient way to restore your car to its showroom-day beauty. CarGuys Super Cleaner ($27.97) is safe to use on all surfaces and Armor All's Multi-Purpose Cleaner ($5.49) gives that "just-detailed" look.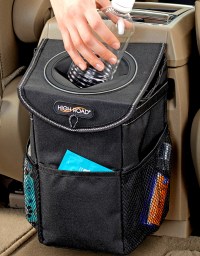 15. Car Trash Can – We've all enjoyed snacks in the car – the downside to this practice is the crinkly wrapper left behind. Rather than let the trash accumulate in your cup holder, a leak-proof trash can will keep your car clutter-free. Many models, like the High Road StashAway Headrest and Console Trash Can ($17.99) and the SANIWISE Multifunctional Car Trash Can ($19.99) can be mounted in the front or back seat areas.
Every product has been independently selected. We are not compensated by any company mentioned in this article. Prices are accurate at time of publication.