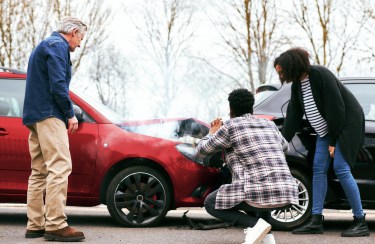 If you own a vehicle, you are probably well aware …
Insurance is one of the major costs of car ownership. So, how much does car insurance cost, and how do insurance companies decide that?
On average, Americans will pay $1,932 this year, about $161 per month, for a full-coverage policy. This is based on the most recent data from Insurify.com, a leading virtual insurance agent and quote comparison website.*
But those figures can be higher or lower, depending on where you are located in the U.S. Insurify's research reveals that on average, "the states with the cheapest car insurance include New Hampshire, North Carolina and Idaho."
Insurify projects insurance costs this year to run from around $106 a month in New Hampshire to around four times that much with $463 in Michigan. The averages also can be different depending on the source of your information, although the fundamentals don't change.
"The state where you live and drive heavily affects your car insurance rate. Variables like legislation, population density, crime rates and weather patterns affect your likelihood of filing a claim," said Evelyn Pimplaskar, Director of Content at Insurify. "Nearly every state requires drivers to have bodily injury liability and property damage liability insurance. You'll need to buy at least your state's minimum coverage requirements, and you may choose higher coverage limits if you want more protection."
Factors to consider when it comes to insurance
Some factors related to insurance quotes – such as driving habits or the level of coverage you choose – can be easy to change. Others, such as driving history and which city and state you live in, may take a little more effort.
In fact, there are several major cost factors to consider for auto insurance:
Basic demographics (age, sex, marital status and location)
The vehicle you drive (compact, mid-size, performance)
Your driving history (tickets, accidents)
Your credit score (poor, fair, good, excellent). Note: some states prohibit insurers from using credit scores in rate-setting decisions.
Your driving habits (how much you drive your car, where you drive, even where you park)
The amount and type of coverage you choose
Whether you shop around for coverage
Basic demographics
Insurance companies have an enormous amount of data that tells them how each of these things makes you more or less of a risk for filing claims. For example, a younger – typically, age 25 or below – driver tends to have higher rates due to lack of experience behind the wheel. Accident data plays a role in terms of age as well, with numerous data studies showing that younger drivers are more likely to get into accidents, and more likely to get into very serious or even fatal accidents. But with more experience (and a clean driving record), drivers can see the benefit of lower rates.
The vehicle you drive
The basic rule of thumb is … the faster the car can go, the bigger the risk of a crash and the more you'll pay for the thrill of driving it. You probably won't pay nearly as much driving a family car such as a sedan, minivan or SUV as someone who drives a pricey high-performance vehicle. You also may be able to save some money by getting anti-theft devices and safety equipment installed on your vehicle.
Driving history
Past driving experience and the number of tickets and violations you have, can lead to higher insurance rates. It may be worth it for those with multiple infractions to talk to their insurance provider and discuss solutions to get lower rates. The provider may suggest taking a defensive driving course or installing a monitoring device that tracks driving habits.
Credit score
Insurers cite data that shows the higher a driver's credit score, the less likely they are to file a claim, and that a driver with a poor credit score is more likely to file a claim. If your credit is bruised, look into ways to improve your score and see what credit monitoring can do to help. That said, not all states allow the use of credit scores in auto insurance rating.
Miles driven
Drive less, pay less by reducing mileage, carpooling or using public transportation where it is available.
Amount and type of coverage
What is your maximum coverage and your deductible? Are you carrying personal injury protection (not required in all states) and comprehensive vehicle coverage? Should you carry more vehicle insurance than required in your state? Precisely how you answer these and other questions can make a big difference in how much you pay monthly for auto insurance.
Shopping around
Insurify is a helpful insurance comparison website with data scientists who analyze insurance rates in real time to provide useful quotes, statistics and insights to consumers.
Put simply, Insurify says, "Drivers with clean records tend to pay much lower rates than drivers with infractions like accidents, speeding, and DUIs on their driving records. For example, your insurer may increase your premium by a certain percentage after you file a claim for an accident you caused."
Rest assured that knowing how insurance companies decide what it will cost to cover your car, you are in a better position to get the best possible deal on proper auto coverage.
And that it's the smart financial choice.
Find more on insurance costs from Insurify's 2022 Auto Insurance Trends Report.
If you're planning to purchase insurance for your car, please remember we've partnered with Insurify to help you save money on your auto insurance. Insurify is a leading comparison website that can help you arrange your Auto and Home insurance products to suit your needs from a range of A-rated insurers. Compare personalized quotes from 40+ top insurance companies in less than 5 minutes and buy your policy online or over the phone with a licensed Insurify agent. Discover all that Insurify has to offer by clicking here.
And if you're planning to finance the purchase of a vehicle, please ask your nearest dealership about Santander Consumer USA's ability to finance customers at a variety of credit levels.
*Insurance products and services described are offered by Insurify Insurance Agency, not Santander Consumer USA Inc. or its affiliates. Insurify will help you to arrange your insurance needs with selected insurance carriers. Customers of Santander Consumer USA Inc. are not required to purchase an insurance policy through Insurify or any specific insurance company in connection with their auto loan or lease, and your choice of agent or insurer shall not affect any credit decision or credit terms except as related to the credit worthiness of the insurer and the scope of coverage. Insurify may compensate Santander Insurance Agency US LLC if you sign up for insurance through Insurify. Insurify Insurance Agency is a licensed insurance agency in 50 states and DC. According to Insurify, all insurance carriers are at least A-rated by Standard & Poor's or equivalent. Products may not be available in all states.