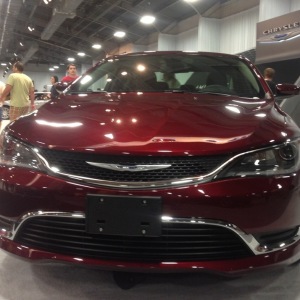 It's easy to be dazzled by all the choices if you're shopping for a new car with more than 300 models available for 2015.
But Kelley Blue Book has your back with its new Best Buy Awards finalists list "identifying the cream of the crop of all available 2015 model-year vehicles."
The KBB list of finalists comprises 50 vehicles and 20 makes in a dozen categories, ranging from small cars and SUVs to trucks, minivans and performance and luxury cars that will compete for category awards, as well as across categories for the overall Best Buy Award.
"Because there are so many varying needs and wants of car shoppers, we felt it was important to name a very prestigious and limited, yet still very diverse group of Best Buys in different categories that span the majority of segments most popular in the United States," said Jack R. Nerad, executive editorial director and market analyst for Kelley Blue Book's KBB.com in announcing the finalists.
Nerad called the Best Buy Award finalists "the absolute best-value choices for new-car shoppers."
Following is a partial listing of KBB categories and the finalists in each:
Small cars
Honda Civic and Fit, Mazda3, Volkswagen Golf
Small SUVs
Honda CR-V, Kia Soul, Mazda CX-5, Nissan Rogue
Midsize cars
Chrysler 200, Honda Accord, Hyundai Sonata, Nissan Altima, Toyota Camry
Midsize SUVs
Chevrolet Traverse, Ford Explorer, Nissan Pathfinder, Toyota Highlander
Trucks
Chevrolet Colorado and Silverado, Ford F-150, Ram 1500 and Toyota Tundra
Performance cars
Chevrolet Camaro and Corvette, Dodge Challenger, Ford Mustang, Porsche Cayman
Other categories are electrics/hybrids, full-size cars, full-size SUVs, minivans and luxury cars and SUVs.
"As the KBB.com editors engage in testing and evaluation of the Best Buy Award finalists in the coming weeks, our focus will be on providing a significant service for the vast majority of today's American car shoppers, and we are confident they will benefit from learning what the experts at the trusted Kelley Blue Book think are the best new models for 2015," according to Nerad.
The finalists were chosen based on a set of criteria that identify overall vehicle quality and value, based both on proprietary Kelley Blue Book metrics – vehicle pricing/transaction prices, five-year cost-to-own data, consumer reviews and ratings – and expert evaluations of the KBB.com editorial staff.
Category Best Buy Award winners and the overall winner will be announced in November. Meanwhile, Kelley Blue Book lists all the Best Buy finalists by category at KBB.com.
Find more on the best car deals, new and used, including KBB's list, in our previous blog post.
See the Santander Consumer USA blog for more news on auto-, auto-finance and SCUSA-related topics.