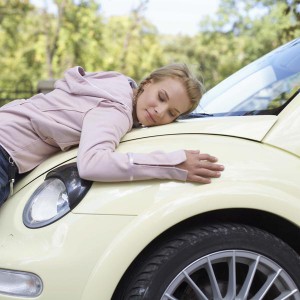 The following post originally appeared on our RoadLoans blog, The Open Road.
Reducing your interest rate – and, coincidentally, your monthly payments – are major reasons to refinance auto loan.
And now is a good time to accomplish those two goals, with overall borrowing rates at a near all-time low, according to bankrate.com, despite a late-2012 tick upward. That means you will have more money for other things your family needs.
Refinancing is not automatic, of course. Whether you obtain refinancing depends on the same factors as getting a loan in the first place – your credit rating as reported to would-be lenders by the major credit bureaus, the amount of money you want to borrow and the length of time you want to borrow it, reports an advice page at cars.com. And, yes, even the lender who will be providing the funding has something to do with it.
But lenders are showing an increased willingness to provide funding to would-be new- and used-vehicle buyers, regardless of their credit ratings.
"Consumers with the worst credit scores – those in the categories of nonprime, subprime and deep-subprime – are increasingly getting approved for auto loans," says one large credit union, citing the Experian Automotive credit ratings bureau.
The only way to know for sure how you stack up is to research lenders and apply.
If you are a good risk – or have become a better risk than when you received your current loan by making regular payments. Your timing also might be better if, say, interest rates generally have declined since you took out that higher-interest loan.
Your interest rate also may drop if you anticipate paying off the new loan quicker than your current loan. Finally, finding a lender with better refinance auto loan rates than your current lender – car dealer, bank, credit union, auto financing company, such as RoadLoans – also could pay off.
Following are several examples from roadloans.com customer reviews of people who asked themselves the same questions and the results they found:
Ronald S. – "I did a refinance to lower the interest rate on my car loan from 23 percent to 17 percent, and I now have a lower monthly payment."
Falein W. – "I am now saving around $80 [a month after refinancing]."
Brittany W. – "We purchased a 2011 Hyundai Elantra in 2010. We had negative equity and the payments were $507 a month. Our credit wasn't the best, but RoadLoans.com was able to reduce our payment by $100 every month."
Oscar C. – "I tried many lenders, but I was denied. Even my own bank denied me. So I applied at RoadLoans. I was happy I got approved, plus my payment went down 50%."
RoadLoans is just one online lender, but serves up some good examples of borrowers lowering their interest rates and payments by refinancing your auto loan.
So, refinancing an auto loan probably is worth the effort.