Holiday travel is as American as pumpkin pie.
Or, it was until COVID-19.
Although it would be easy to assume that the number of yearend travelers will be down this year compared to 2019, millions still are likely to hit the road for the holidays.
That being the case, it seems appropriate to think about travel precautions to take in the age of COVID.
We've already provided general ideas on preparing for a holiday-season road trip, but preparing to travel safely now requires additional actions besides simply wearing a face mask in public.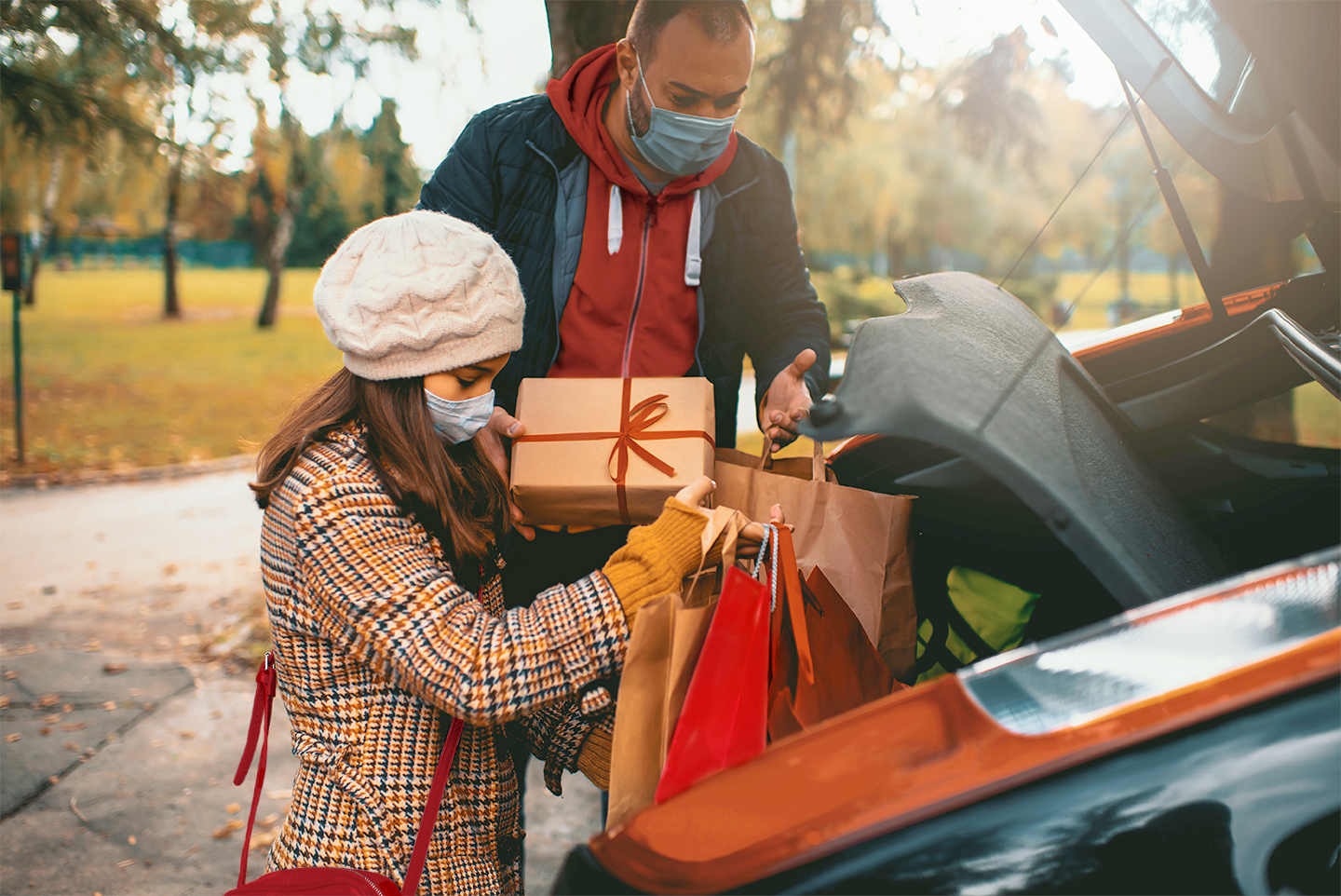 And that's where help from the Centers for Disease Control – and common sense – come into play.
If you're taking a road trip this holiday season, "making stops along the way for gas, food or bathroom breaks can put you and your traveling companions in close contact with other people and frequently touched surfaces," according to the CDC's website.
You will also need to account for eating in restaurants or staying in overnight accommodations, both of which introduce additional COVID risks into your trip planning.
To begin with, prepare for your trip generally by anticipating travel needs:
That means checking state and local travel restrictions before you even pack up for your road trip. There may be testing requirements, stay-at-home orders, quarantine requirements upon arrival. The last thing you want to learn is that you will need to quarantine your entire stay at your destination. You also may want to reconsider if your planned destination shows elevated levels of COVID.
Otherwise, take a digital thermometer and face masks; pack hand sanitizer and keep it in easy reach; carry food and water if possible and take advantage of restaurant drive-through and other low or contactless pickup options, and consider packing cleaning supplies for your accommodations.
Here is other important advice from the CDC for specific situations while traveling this holiday season:
• Wear a mask in public and stay at least six feet away from anyone not in your travel party. Wearing an N95 mask may provide an extra layer of protection.
• If you're using public bathrooms or other rest-stop facilities, wash your hands with soap and water for at least 20 seconds after contacting surfaces others might have touched. And if soap and water are not available, use a hand sanitizer that contains at least 60% alcohol.
• When you get gasoline, use disinfecting wipes on gas pump handles and buttons before you touch them. After fueling your vehicle, use a hand sanitizer to clean up, then wash your hands with soap and water when you reach your destination.
• The safest food option would be to take your own food, but because that's not always practical for a long trip, use drive-through, curbside pickup, takeout and delivery options if possible.
• As much as possible, avoid mass gatherings where social distancing is difficult, including restaurants, bars and other activities, to minimize your possible exposure to the COVID virus.
• If you're planning to stay somewhere overnight or longer, call before you go to ask about cleaning and disinfecting policies, especially frequently touched surfaces in your room; whether staff members at your accommodations wear facemasks, and if the location encourages safety protocols such as physical distancing in all public areas.
Finally, if you begin to show symptoms of COVID-19, separate yourself from other people, wear a mask, don't go out in public, keep track of your symptoms, and, if they worsen, see a doctor. If you have an emergency warning sign, get medical care immediately, says the CDC.
Ultimately your health when traveling is up to you, but these recommendations should help you to have a safe and happy holiday season road trip.