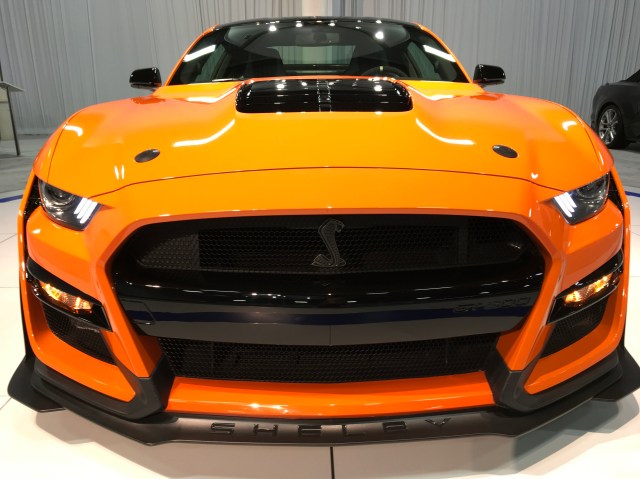 Orange is not the new black.
At least when it comes to vehicle paint schemes.
While both may seem appropriate for Halloween 2019, black is by far more popular, with about 22 percent of car shoppers choosing it, according to a study by CarMax.
And Orange? Only .56 percent of car buyers – less than 1 percent – don't find an orange vehicle scary, just 2.13 percent if we eliminate the most-popular shades of black, white, silver and gray vehicles. So, orange is limited to just a few models befitting its frightfully low popularity, right?
Surprise.
Dozens of different orange models from at least 23 different brands are available, ranging from the aptly named Punk'n Metallic 2020 Jeep Gladiator, price starting around $33,500, and Pumpkin Orange Lamborghini Huracan, starting in excess of $261,000. The list also includes the Sunset Orange 2019 Hyundai Veloster, starting at $18,600, the best-selling orange vehicle, based on CarMax sales.
That means the color world may be changing – at least a little.
"Inferno Orange is the second-most requested color for Chevrolet Sonic hatchbacks, accounting for nearly one in five dealer orders and signaling a new color trend in the subcompact market," according to Chevrolet. "Its popularity trails only the ever-popular black hatchback."
"Chevy design experts predict orange will remain a color trend in the future, transitioning from the bright, chic tint of today to a more burnt, coppery finish in the years to come."
The orange advantage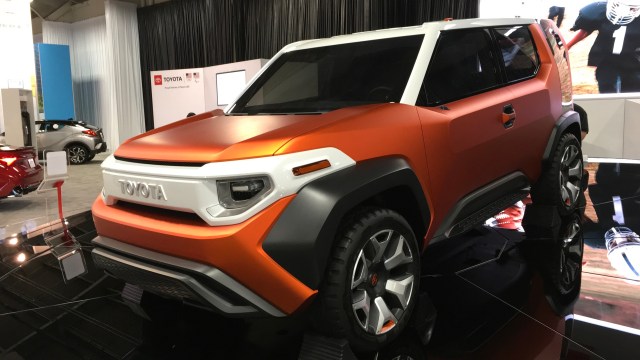 While buying an orange vehicle may be on trend, there apparently is another advantage for owners.
"The more unusual colors such as orange, yellow and green are not as readily available, yet they are popular with enough car buyers to create a demand that directly affects their resale value," iSeeCars.com reported in the most recent study we could find.
Orange vehicles, in fact, depreciated an average of 21.6 percent over the first three years of ownership, according to iSeeCars.com, making it the color that held its value best.
The analysis of 1.6 million vehicles by the website revealed an average depreciation of 29.8 percent.
Wildest, craziest, hottest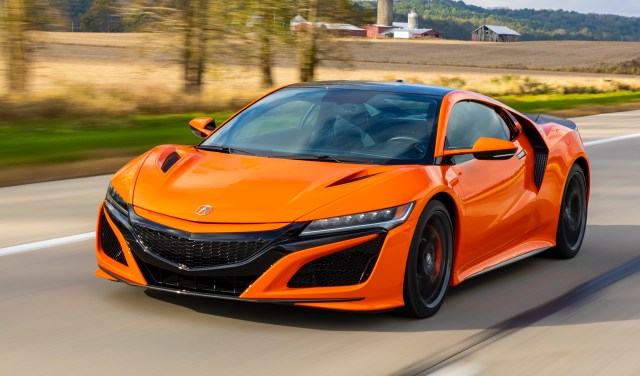 In a recent article, Car and Driver, identified several orange vehicles among The Wildest, Craziest Paint Colors Available in 2019, including the Thermal Orange Pearl Acura NSX, which is, "in our humble opinion, the best-looking orange offered today."
Others making the C&D online list are the Dragon Orange Metallic Audi Q8, Pulse Orange Audi Q3, Sunset Orange Metallic BMW M2, 8-series, Autumn Metallic Cadillac XT4, Sebring Orange Tintcoat Chevrolet Corvette, Go Mango Dodge Challenger and Charger, Orange Fury Honda Fit, Madagascar Orange Jaguar F-type, and the aforementioned Punk'n Metallic Gladiator.
Ford may offer the most orange models with at least nine – depending on how you count the trucks – perhaps the most outrageous being the 2020 Twister Orange Metallic Ford Shelby Mustang GT500.
And the hottest orange?
How about the Lava Orange Hyundai Santa Fe, Fire Orange Kia Forte, Classic Ignition Orange Ram 1500 … or the Habanero Orange Metallic Volkswagen Tiguan.