Beware. School's out.
And that makes safe-driving tips for summer useful – whether or not you have school-age children.
Kids who are not in school usually are out in their neighborhoods, around pools, parks and playgrounds, at summer activities or events, at vacation attractions, shopping malls, everywhere it seems.
And, if you're driving, you are largely responsible for their safety. A child doesn't have a chance against a 3,000-pound (or heavier) vehicle in the street, a parking lot or your driveway.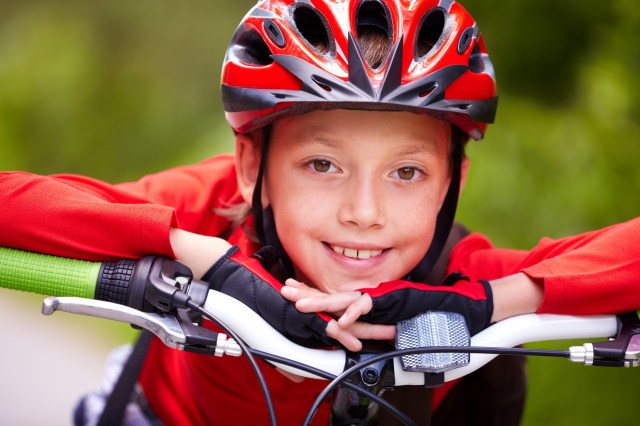 "Everyone should expect more foot and bike traffic in neighborhoods and residential areas as school-age children look to take advantage of the warm weather, longer daylight hours, and not having to prepare for school the following morning," says AAA.
AAA safe-driving tips
Here are some tips from the organization's experts:
Drive with your headlights on, even during the day, so that children can see you.
Slow down and maintain a 20- to 30-second visual lead to identify unexpected problems.
Scan between parked cars and other objects for indications that children are at play in the area.
Look for clues such as balls and bike ramps that indicate children could be in the area.
Expect the unexpected if there's a chance children could dart into the road.
Make eye contact with children who are about to cross the street and watch for their next step.
Make sure you look for pedestrians at intersections, not just other vehicles.
And the danger to children out enjoying summer vacation increases if you are distracted – by technology or passengers – tired or driving too fast, especially in residential areas.
Kids are everywhere
"Watch out for kids. They're everywhere now that [school's] out, and kids don't always have the best judgment or awareness of what's going on around them," said Star City Tire and Battery in Roanoke, VA. "You should be hyper-aware and watchful when it comes to kids in the summertime."
"Use your car's rearview camera, if so equipped, and maybe even take a walk around the car before backing up just to be sure," says Star City. "Watch your speed and be extra careful around areas where kids hang out – parks, ice cream trucks, residential neighborhoods, stores and malls."
"Be careful going around corners in neighborhoods, in case a kid comes darting out of a yard, and be watchful of lines of parked cars."
Other safety concerns
But children 15 years old and younger aren't the only additional safety concern when school's out.
Summer also is a time that less-experienced teen drivers are on the roads more often, heading to jobs, events or social activities at times they normally would be in school – and often they are distracted by passengers or technology or simply confused by traffic.
In fact, technology is a teen hazard even when they are walking – summer or not – with about 85 percent of those who had been struck or nearly struck by a vehicle while crossing the street reporting that they were listening to music, texting or talking on the phone, according to Safe Kids Worldwide, a child advocacy organization. Additionally, teens who had been hit or nearly hit "more frequently reported crossing in the middle of a block or running across the street."
The rules for driving don't change during the summer months, but the challenge does. Go into it with your eyes wide open.