The list of least fuel-efficient vehicles is a who's who of dream cars.
Not that most of us will ever have to worry about our Lamborghini Aventador Roadster's fuel economy, getting only 11 miles per gallon (9 city and 15 highway), but we can dream, right?
The two-seater exotic – a "brutally powerful monster" 6.5-liter, 12-cylinder automobile that Car and Driver recently called "the flagship for supercar royalty" – is at the bottom of the U.S. Environmental Protection Agency's ratings of 2019 models' fuel efficiency.
But, if you can afford the $400,000-plus price tag – which, obviously, most of us can't – you probably aren't worried about $4,000-plus in average annual fuel costs.
Even more so the $3 million-plus Bugatti Chiron which averages 11 MPG (9 city and 14 highway).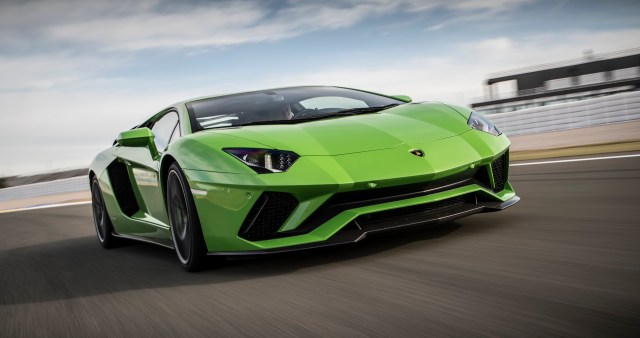 Also among the least-efficient cars is the Lamborghini Aventador Coupe, which gets about 11 MPG combined, followed by the midsize Bentley Mulsanne V8 turbo and two Roush Performance F150 pickups at 12 MPG, and the 12-cylinder Ferrari GTC4Lusso mini-compact, Ferrari 812 Superfast coupe, and supercharged Jeep Grand Cherokee Trackhawk 4WD, all at 13 MPG.
The EPA's least-efficient cars at 14 MPG include a half-dozen Rolls-Royce models – the compact Dawn; large Ghost, Ghost EWB, Phantom and Phantom EWB, and Cullinan midsize station wagon – as well as three Mercedes-Benz, Lamborghini Urus and Toyota Sequoia SUVs, Toyota Tundra 4WD pickup and sporty Ford GT. The Roush Performance Stage 3 Mustang is the least-efficient subcompact at 15 MPG.
Even if a lot of these vehicles – Lamborghini, Bugatti, Bentley, Ferrari, Rolls-Royce – are not affordable for most of us, at least the fuel-efficiency ratings are informative and entertaining.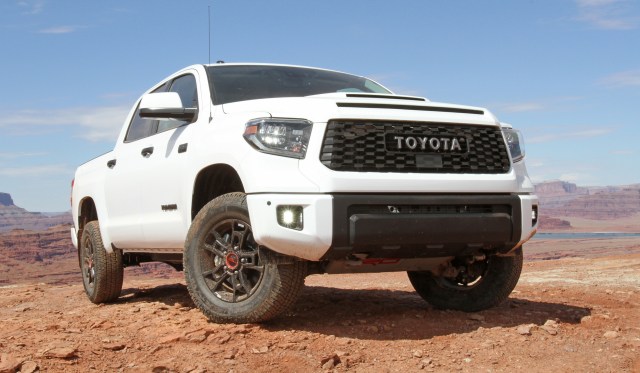 Here are the rest of the least-efficient vehicles by category and MPG:
Coupes
Two Chevrolet Corvettes and two Lamborghini Huracans, 15 MPG
Sporty cars
Four Huracans, Two Roush Performance Stage 3 Mustangs and two Corvettes, 15 MPG
Luxury
Lincoln MKT Limo AWD, 15 MPG
SUVs
Three Mercedes-Benz vehicles, two Maserati SUVs, Toyota Land Cruiser Wagon 4WD, Nissan Armada 4WD, Lexus LX 570, Land Rover Range Rover LWB SVA, Jeep Grand Cherokee SRT 4WD, Infiniti QX80 4WD and Dodge Durango SRT AWD, 15 MPG
Pickups
Two each of Toyota Tundra, GMC Sierra K10 Cab, Chevrolet Silverado K10 Cab, plus GMC Canyon Cab and Chevrolet Colorado Cab, 15 MPG
Sedans
Dodge Charger SRT, 16 MPG
Hybrids
Two Ram 1500s and Audi Q8, 19 MPG
Diesels
Chevrolet Colorado ZR2 4WD, 19 MPG
Wagons
Mercedes-Benz AMG E63 4matic, 19 MPG
Small cars
Subaru WRX, 19-23 MPG, depending on model
Minivans
Two Dodge Grand Caravans and Toyota Sienna AWD, 20 MPG
Hatchbacks
Volkswagen Golf and four MINI Coopers, all 24 MPG
Most of these vehicles may not be the stuff of Lamborghini dreams, but at least you can cart around your stuff in them.
And if you want better fuel mileage, check out the EPA's complete ratings. Comprising almost 1,700 vehicles in more than a dozen classes, they are available online at fueleconomy.gov.