If vehicle sales were a horserace, 2017 would be a runaway.
Not very different than any other time in the last three-plus decades.
Ford F-Series pickup trucks fell just shy of a half-million in sales through July, nearly 200,000 ahead of the second-place Chevrolet Silverado pickup at 309,000 year to date.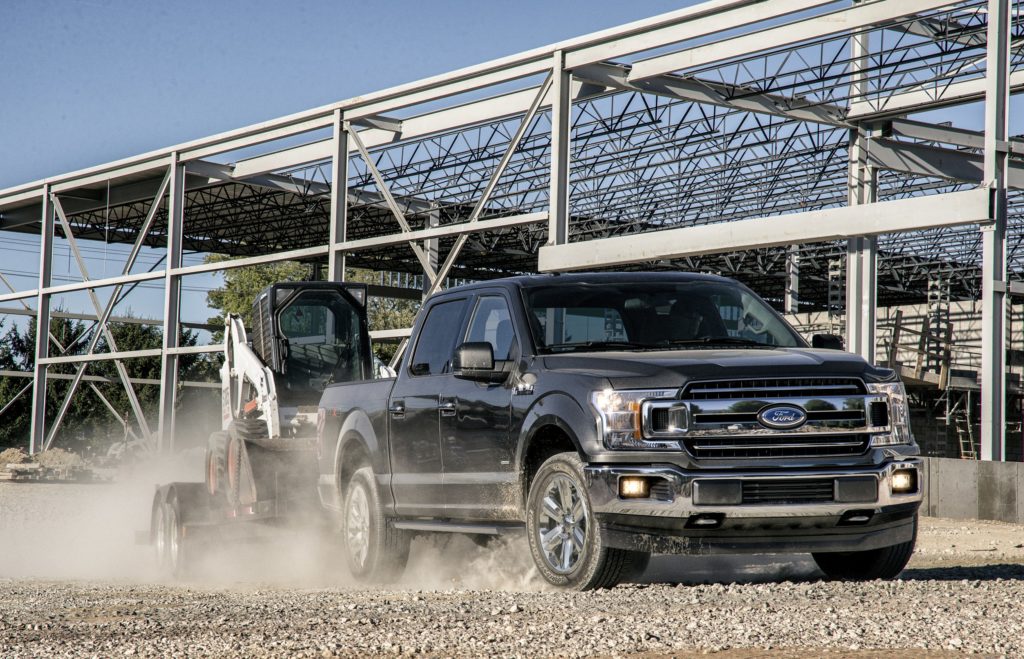 "Ford continues to update and improve its highly capable, tough-yet-luxurious trucks," said Kelley Blue Book's review of the F-Series, which also receives a 9.2 consumer rating out of 10.
What a way to celebrate Ford's 100 years of producing trucks, which started in 1917 with the TT pickup.
"Ford trucks show that new thinking and new technology help get the job done," said KBB, the car-shopping website. "It's for these reasons that the F-Series has been the best-selling truck in America for 40 years and the best-selling vehicle for 35 years and counting."
The Dodge Ram pickup is a close third in sales this year (290,000), but it also is the fastest-growing vehicle in the top five (14.6 percent), second-fastest-growing in the top 10, behind the Nissan Rogue (25.2 percent), and fourth-fastest in the top 20, trailing the Toyota Highlander (22.5 percent) and Jeep Grand Cherokee (15.7 percent), based on data published online by The Wall Street Journal.
Falling in line behind the trio of pickups are the Nissan Rogue (228,000) and Toyota RAV4 (226,600), while the remainder of the top 10 were to Honda CR-V (219,000), Honda Civic (212,400), Toyota Camry (211,000), Toyota Corolla/Matrix (192,000) and Honda Accord (191,000).
Despite its sales, the Silverado is the only pickup in the top 10 to decline year to date compared to 2016.
All four cars in the top 10 have lost ground, the data showed.
The strength of F-Series, Silverado and Ram pickups sales is reflected in total vehicle sales so far this year with pickups trailing only crossovers in growth year to date, despite a slight sales decline overall.
"Henry Ford had no idea what he'd begun when he had the TT engineered specifically to be a truck at a time when most pickups were modified cars," reported the Detroit Free Press. "He intended the Model TT for farmers, another tool like the Fordson tractors he built for the rural life he idealized."
The F-Series pickup line descends directly from the Model TT, according to the Free Press.
"From the Model TT to the 450-hp 2017 F-Series Raptor off-road racer, they've taken the truck from humble beginnings to its illogical and wonderful extreme," one industry insider told the Free Press.
That being said, it doesn't look like the F-Series track record will change any time soon.