How much you pay for car insurance depends a lot on where you reside.
And the difference can be significant.
About four monthly car payments' worth at the approximate average of $500 per month, according to data from Insure.com and Edmunds.com.
The most expensive state is Michigan with a $2,738 average annual premium, more than double the national average of $1,325. The Michigan rate is about $450 more than second-place Montana and $800 more than third-place New Jersey, reported Insure.com.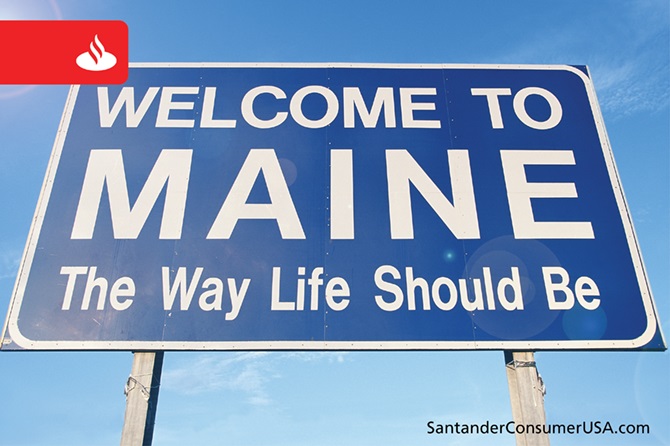 On the other hand, Maine was the least expensive at $808, almost $100 less than second-place Ohio, while Wisconsin cost a little over $100 more than Maine.
All told, the average annual premium in 12 states and the District of Columbia were more than $100 above the national average, while another 13 states are within $100 of the national average. That means 25 states were more than $100 below the national average.
RELATED: How Insurance Companies Decide What It Will Cost to Cover Your Car
The rates were based on the cheapest-to-insure 2016 models of America's 20 best-selling vehicles driven by an unmarried, 40-year-old male with a clean driving history and good credit.
"Michigan's no-fault insurance structure is largely responsible for the high cost of car insurance in the state," said Insure.com, which commissioned a study by Quadrant Information Services of insurance rates from six large carriers (Allstate, Farmers, GEICO, Nationwide, Progressive and State Farm).
"Michigan auto consumers pay more than most states … due to the state's high medical mandate," explained Lori Conarton of the Insurance Institute of Michigan. "Michigan is the only state in the country that requires auto consumers to purchase unlimited, lifetime medical benefits as part of the auto insurance policy. Unfortunately, it's Michigan's auto insurance consumers who pay the price for this."
Maine, meanwhile, has a number of factors in its favor, explained Insure.com.
"They have very few large urban areas, so traffic is usually not a problem, which in turn keeps down accident rates. In addition, though Maine gets a lot of snow, the state doesn't usually suffer from major weather incidents like tornadoes and hailstorms, which can do serious and expensive damage to a car."
Maine also has the second-lowest rates of uninsured drivers in the country – a mere 4.7 percent – according to the Insurance Information Institute.
"When everyone is insured, prices go down," said Insure.com.
You can find a full listing of state-by-state insurance averages at insure.com.
Where you will pay the most – and the least – to insure your vehicle. #Driving #Insurancehttps://t.co/caCXCSMt1E pic.twitter.com/Niswb0qyRl

— Santander Consumer (@SantanderUSA) July 1, 2016