Do you remember what it was like to have fun?
You know, before Coronavirus chased most of us out of our cars and into our houses weeks ago.
Well, this won't last forever, so now might be a good time to think about what it could be like when we are able to get back on the road and just have fun.
Toward that end, AutoGuide.com offers its Top 10 most fun-to-drive cars under $30,000.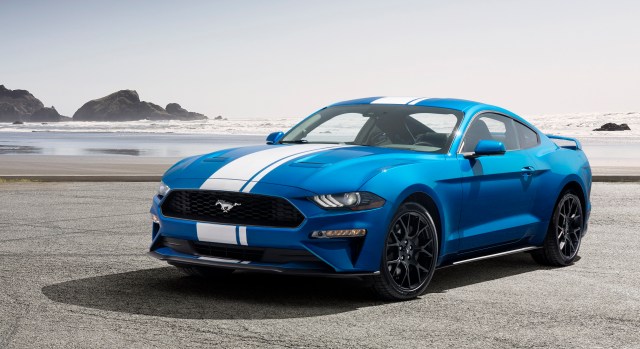 "We combed through every automaker's lineup to find the vehicles with the highest smiles-per-mile ratio … factory-fresh funmobiles with full warranties included, so you can rest easy for years to come," said AutoGuide.com. Although $30,000 is "a considerable amount of scratch … it's less than the average new car price of 2019," which was around $37,000, according to Kelley Blue Book.
Here is the AutoGuide list from least expensive to most expensive with a brief description of each:
"Did you know the Civic Si coupe is now in a class by itself? It's true: the only other quick, smallish front-drive rides are all hatchbacks now, not coupes."
Mazda MX-5 Miata Sport, $27,525-$28,875
"Mazda's evergreen MX-5 is once again the cheapest way into a convertible in the US market. In its own way it's a bit of a bargain."
Ford Mustang EcoBoost Coupe, $27,865
"The Ford Mustang is the default pony car choice for a reason. The Blue Oval offers myriad options to tailor the big coupe to your needs."
"Mini's smallest model might not be so small anymore, but that shouldn't count against it."
"There are other AWD models out there for less than 30 large, but none comes close to the fun Subaru's rally hooligan provides."
Hyundai Veloster N, $28,555
"Want a more overtly sporty front-driver than the Civic? The only option at this price is the loveable Hyundai Veloster N."
Toyota 86 (or Subaru BRZ), $28,395-$29,745
"The Toyobaru twins are some of the oldest models in this list, first debuting way back in 2012. Despite the age they still offer a unique experience."
Kia Soul GT-Line Turbo, $28,610
"The Kia Soul entered its third generation for the 2020 model year, keeping its iconic boxy shape while adding some extra attitude."
Dodge Challenger SXT, $29,490
"The Challenger is the undisputed cruiser of this group. This big boy is a whole lot of car for the money."
Volkswagen Golf GTI, $29,515
"Often billed as the consummate all-rounder, Volkswagen's GTI is the People's Hot Hatch."
These may not be the only choices out there, but the AutoGuide list certainly provides enough excitement to get you thinking about the time when life – and driving – gets back to normal.
And fun is back in the conversation.