A great user experience isn't just for luxury car owners anymore.
In fact, the latest WardsAuto 10 Best User Experiences list for 2017 is dominated by mainstream brands, including Ford, Dodge, Honda, Mazda, Subaru and Volkswagen.
"Automotive designers and engineers are now striving like never before to simplify connectivity with personal devices, information displays and advanced driver-assistance features," said WardsAuto in announcing the award winners, which received their trophies Oct. 5.
WardsAuto editors spent July and August evaluating 23 light vehicles that are all-new or offer significantly redesigned features that enhance the user experience.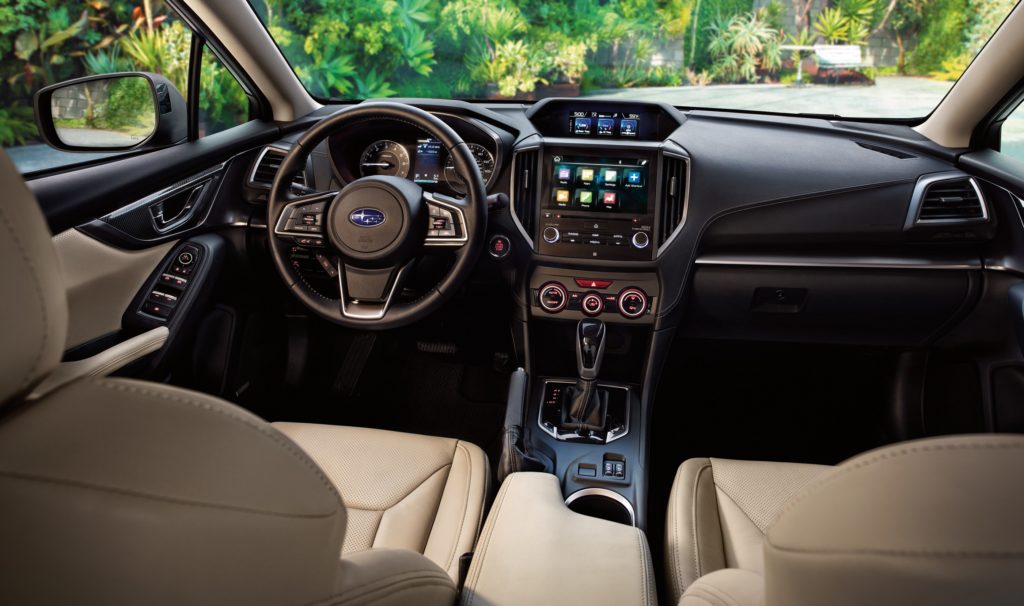 Winners, from least to most expensive, including destination charges, are:
UNDER $50,000
Subaru Impreza, $29,260
Mazda CX-5, $34,380
Honda Odyssey, $47,610
Volkswagen Atlas, $49,415
OVER $50,000
Buick Enclave Avenir, $59,435
Ford F-150 Raptor, $65,715
Audi S5 Sportback, $68,350
Dodge Durango SRT, $74,950
Lincoln Continental, $79,780
BMW 540i, $82,360
"Granted, some of these well-equipped vehicles are at the upper reaches within their respective model ranges," conceded WardsAuto, "but many of the connectivity and driver-assistance features that impressed us also are available in less-expensive versions."
Other nominees for the WardsAuto awards were: Acura TLX, Audi Q5, Cadillac CTS-V, Chevrolet Bolt, Chrysler Pacifica PHEV, Infiniti Q60, Hyundai Ioniq HEV, Kia Niro HEV, Land Rover Discovery, Lexus LC 500, Mini Countryman, Nissan Rogue and Toyota Camry.
The awards identify technologies that are "smart, safe and connected," said WardsAuto, such as "driver interfaces that are user-friendly, navigation systems that are easy to program, collision-avoidance technologies that are dependable and smartphone integration that is simple, allowing drivers safe access to text messages, emails and phone contacts while on the road."
These are technologies that represent "big leaps [toward] simplifying how drivers and passengers interact with vehicle technologies and features," according to Drew Winter of WardsAuto.
Find details on the winners in Mainstream Brands Rule Wards 10 Best UX List at WardsAuto.