"What do you mean it has three pedals? I only have two feet. How am I supposed to drive it?"
And so it began …
The requirement that our daughter not only learn to drive a vehicle with an automatic transmission properly – her right foot operating both the accelerator and the brake pedal – but that she also learn to drive a vehicle with a manual transmission.
Some people think we're crazy to make our daughter learn how to drive with a manual transmission.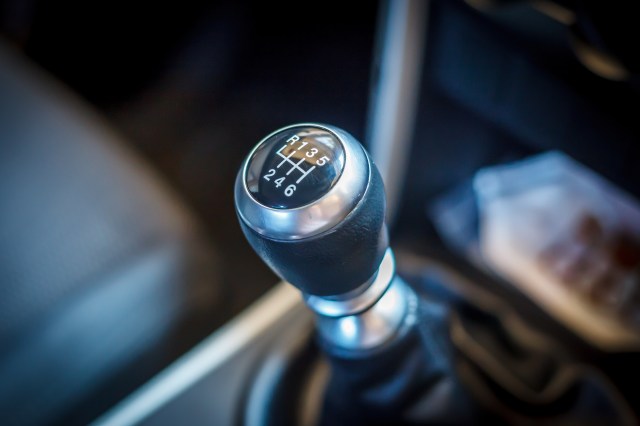 Is shifting gears a thing of the past?
It is, after all, 2018, and manual transmissions are becoming more and more difficult to find. Plus, she has four years before she starts driving. (Please tell me we are not the only parents of a 12-year-old whose random, biggest concern is what kind of car she'll have then.)
I mean, will manual transmissions even be around by then?
Of course, the answer is yes, whether it be via the purchase of a used vehicle or a classic car, manual-transmission vehicles will still be around for a few more years, at least.
So, which new models will still be available? Will manual-transmission vehicles soon be considered as passé as dial-up internet, fax machines and 35 mm film?
Good news! At least for the 2018 model year – there are a fairly decent number of vehicles still offered with a manual option. In fact, more than 80 current-year models are available with manual transmissions, nearly every type of vehicle.
Depending on what you're seeking, the 2018 manual transmission lineup of vehicles includes a variety from feisty and fun to proven and practical to powerful and purposeful. They also hit nearly every price point, ranging from about $14,000 to roughly $90,000, affordable for almost any new-car shopper.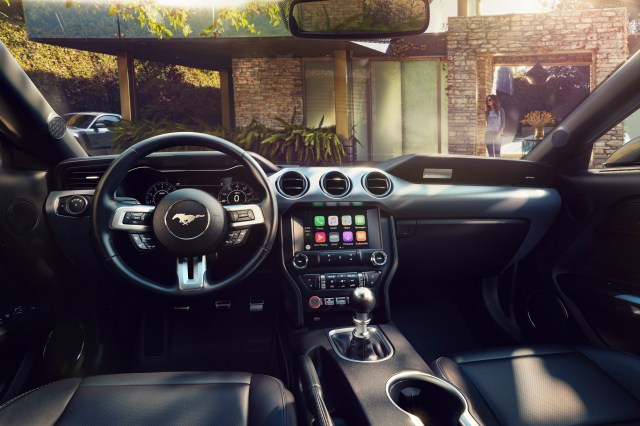 You still can get manual transmissions on some vehicles.
Take, for instance, the Chevy Camaro, Dodge Challenger and Ford Mustang.
Of course the American muscle cars have manual transmissions, right?
While it seems like it's almost expected, even today's heavy metal is leaning more toward the efficiencies found in modern automatic transmissions. Each of these aforementioned models offers at least one three-pedal option for the hard-core traditionalists among us.
Once thought to be a great way to maximize fuel efficiency, finding a manual-transmission Honda Civic or Toyota Corolla on the lot used to be much easier than it is these days. Luckily, both of these models are still available with a stick shift. You just have to search a bit harder than you used to.
Pickup trucks, large and small, also are among the new vehicles with manual transmissions available in 2018. Not so long ago, pickups were thought of as work vehicles and manual transmissions were the norm. These days, a pickup is just as likely to be used as a family vehicle as it is a farm truck, and convenience has taken a front seat.
But the traditional workhorse lives on in several makes and models.
The Nissan Frontier and Ram 2500/3500 are just two of the several trucks that continue to offer a manual-transmission option in 2018.
And although you might not expect luxury-vehicle shoppers to be looking for manual transmissions, they are definitely available. Brands like Audi, BMW, Cadillac, Genesis, Jaguar, Lotus and Porsche all have at least one 2018 model available with the manual transmission option.
So, for now, at least, there is still something to suit almost anyone's three-pedal passion.
Many vehicles still available with manual transmissions are listed in Autoblog's Shift list: All the new cars you can buy with a manual transmission.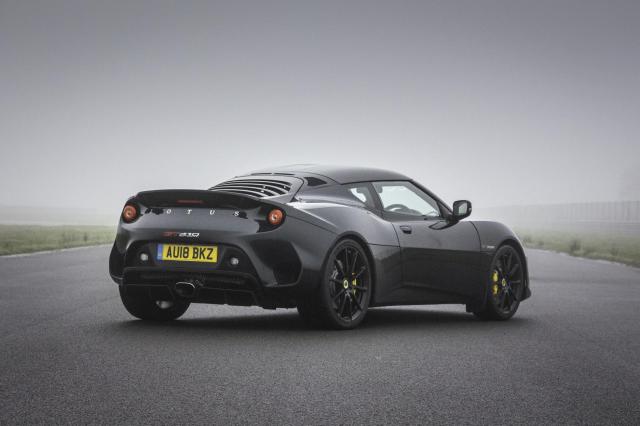 Lotus and other luxury-vehicle manufacturers still offer manual transmissions.