Buying a used car is looking better and better to many shoppers.
About $14,000 better on average, according to Experian Automotive and others, as the average new-car transaction price surpasses $37,000 and the typical loan comes in around $31,000.
"New cars are getting so expensive that they're out of reach for many car shoppers, but there are so many more affordable vehicles … that the market is shifting in that direction," said Ivan Drury of Edmunds, an automotive data-analysis company.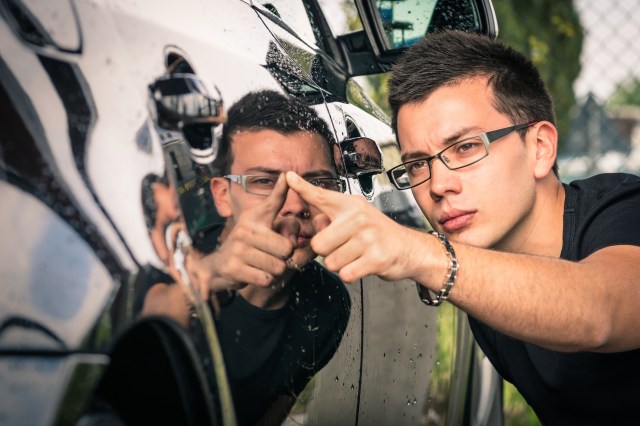 But new-vehicle prices aren't the only reason for the shift as interest rates for financing has been climbing slower for used vehicles, Edmunds reports.
The increasing availability of certified pre-owned (CPO) vehicles also provides an incentive to buy used.
"Between more affordable prices, the assurance of an automaker warranty, and lower interest rates, CPO vehicles give car shoppers a way to enjoy many of the benefits of a new car and minimize many of the risks of buying a used car," Drury said in a recent press release.
Here are the biggest reasons you should be buying a used vehicle:
Save money on the purchase price – if you can live without the new-car smell.
Less sticker shock for shoppers who have not been out looking for six years on average.
Depreciation is a lot less with a vehicle that is at least three years old.
Today's cars and trucks remain reliable longer, which has contributed to the increasing average age of vehicles on U.S. roads to about 11.6 years (and rising).
Certified pre-owned programs – used vehicles which have been reconditioned and provide warranties – offer "like new" condition with about 2.7 million sold last year.
Detailed vehicle history reports based on a vehicle identification number (VIN) are available from companies such as Carfax, AutoCheck and VINCheckPro.
Attractive financing options – reduced-rate loans – on many CPO vehicles for qualified buyers.
Lower insurance rates, because one of the key factors in the cost is the vehicle's value.
You can drive a "better" car than you might be able to afford otherwise.
About 41 million shoppers will buy used vehicles this year, 30 percent from franchise dealers – including 2.75 million CPO vehicles – compared to nearly 17 million in new-car sales.
Many "discerning" new-car shoppers are expected to opt for a used vehicle instead of new.
"The price gap in average monthly payments between new and used vehicles is widening," one industry insider said recently. "Consumers, even those with stellar credit, are doing the math and many will choose to buy used vehicles from new-car dealerships."
A vehicle shopper doesn't have to be a math wizard to figure that out.