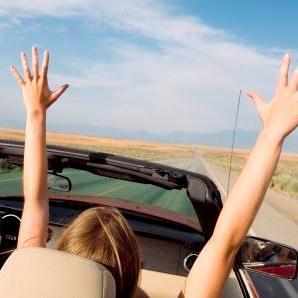 The following post originally appeared on our RoadLoans blog, The Open Road.
Everyone wants options in life. We go to the grocery store, walk down the breakfast food aisle, and get tons of choices for cereal, for example. We all like options.
How boring would life be if we only had one cereal to eat for breakfast, say Raisin Bran? We want to choose from Froot Loops, Life, Cheerios, etc. We want options!
One of the largest purchases for most of us is buying a new or used car, truck or SUV. This comes in right behind buying a home. If you are going to take the plunge and purchase a new vehicle, you definitely want to do your research and find your options.
You want to be able to make the new or used car purchase decision that is best for you and your family.
What if you need financing? Do you want a new or a used vehicle? Want to go to a specific dealership? Refinance your existing vehicle? Where can you go that gives you choices?
The answer: RoadLoans!
RoadLoans gives you choices for the following:
Purchase a new or used car, truck or SUV
Use one of our many preferred dealerships
Go to a dealership of your choice
Refinance your current vehicle
Receive cash back on your refinance if you qualify
Purchase from an individual
Select GAP insurance to protect your investment
Possibly lowering your interest rate by placing more money down
Possibly lowering your down payment
Possibly negotiating a better price because you have your financing completed
RoadLoans gives you choices! You are able to negotiate because you would have the buying power on your side.
Don't feel like you have to settle for financing from a company that tells you what you have to do. Don't settle for Raisin Bran when you want Froot Loops!
Allow RoadLoans to give you the freedom to choose!
By Scott Rundle