Chances are pretty good – around 60 percent – that if you own a Toyota, Subaru or Honda that you will trade it in toward the purchase of a new vehicle from that brand.
And, unlike some other brands, Toyota and Honda customer loyalty is based on passenger cars.
"Both Toyota and Honda have built reputations for quality and reliability that resonate with purchasers who are looking to keep their vehicle for an extended period of time," according to Edmunds automotive research company in its Loyalty Report 2018.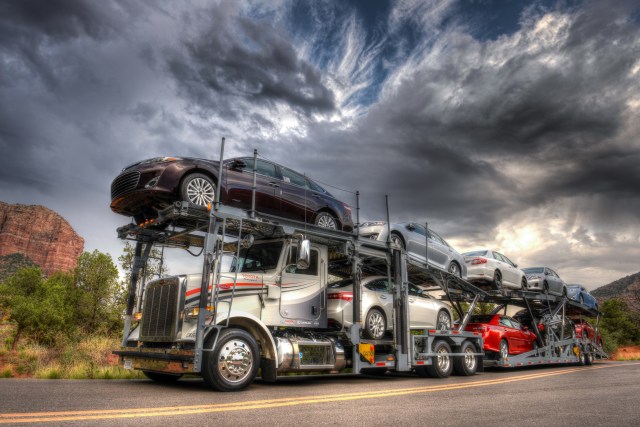 The two automakers' full model lines do a good job of keeping customers in the brand family by being cost-effective and "adding emotion into the equation," said Edmunds.
Other mainstream brands, such as Ford, Chevrolet and Ram, meanwhile, dominate with pickup trucks.
So, last year, for example, the Toyota Camry, the top-selling car in the U.S., combined with the Toyota Corolla, sold nearly double the company's RAV4 compact SUV, while combined sales of the Honda Civic and Accord were about 85 percent greater than the CR-V, that company's compact SUV. Subaru, on the other hand, stakes its success on SUVs such as the compact Forester and the Outback.
RELATED
Subaru finds love, success in the U.S. after a 50-year journey
Ford's biggest-selling car, the Fusion, meanwhile, fell behind the F-Series pickup, Escape and Explorer, while Chevrolet's top-two-selling vehicles were the Silverado pickup and the Equinox SUV.
The top seven brands all have loyalty scores above 50 percent, which means that at least half of the owners of those brands trade their vehicles in on vehicles from the same brand, Edmunds said. They are Toyota, 63 percent loyalty; Subaru, 61 percent; Honda, 60 percent; Ram, which sells mostly trucks, 54 percent; Chevrolet, 54 percent, and car producers Hyundai, 52 percent, and Kia, 51 percent.
Besides Subaru and Ram, the brands that earned at least 10 percent greater loyalty than they did in 2007 were Mazda, nearly doubling to 44 percent; Jeep, which sells SUV-type vehicles, improving to 41 percent, and Mini, rising to 24 percent, according to the Edmunds report.
Luxury owners not as loyal
Owner loyalty to their mainstream brands generally was stronger than luxury vehicle owners, with only Lexus topping 50 percent of owners trading their vehicles in on new Lexus models, Edmunds said. Audi, Land Rover and BMW earned at least 10 percent greater loyalty than they did in 2007, while owner loyalty to six luxury brands declined over the last decade.
"Buyer loyalty from a trade-in perspective has historically always been lower for luxury brands than for mainstream brands, but it's been dropping steadily for the last three years and in 2017 hit its lowest point since 2009," reported Edmunds. "In 2017, only 37 percent of luxury buyers traded in their vehicle for one from the same brand compared to 40 percent three years prior."
Similar to mainstream owners, luxury vehicle owners "are making the jump to SUVs in record numbers."
Most SUV, pickup owners get another
Meanwhile, about three-quarters of SUV owners who bought a new vehicle last year and about the same percentage of pickup truck owners purchased the same type of vehicle, if not the same model, according to Edmunds' report.
Consumer loyalty to SUV models increased for a fifth consecutive year in 2017 and the eighth time in nine years to 75 percent, while truck-buyer loyalty was nearly as strong, slipping just 1 percent to 74 percent from the previous year, reported Edmunds.
"While historically truck buyers have been the most fiercely loyal to their segment, the growing number of SUVs on the market has given this segment the loyalty crown," said the Edmunds report. "While segment loyalty for trucks remains high, it has leveled off in recent years, partly because there simply aren't as many model choices available for truck buyers as for SUV buyers."
Deep dive into customer loyalty
In reaching its conclusions, Edmunds examined more than 13.9 million vehicle transactions "to delve deep into what drives buyer loyalty at both the segment and the brand level," examining "why shoppers have made such a dramatic pivot away from passenger cars toward SUVs."
Edmunds traced the shift in consumer preferences to a combination of the recession that started in 2008 and stricter, government-mandated, fuel-efficiency standards.
More details are available in Edmunds Loyalty Report 2018 on brand performance.