Americans are keeping their cars, trucks and SUVs longer than ever with the average age of vehicles on U.S. roads now around 11.5 years.
But, apparently, some owners are more enamored of their older vehicles than others.
In fact, more than a quarter of the owners of six models – four Toyotas and two Hondas – keep their vehicles for 10 years or more, according to an analysis by iSeeCars.com based on a study of nearly 400,000 vehicle sales between Jan. 1 and July 30, 2015.
And at least one in five owners of 14 more vehicles kept them at least 10 years after purchasing.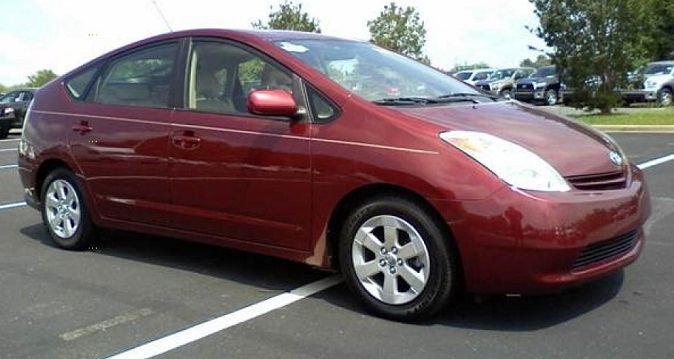 The top-six vehicles and the percentage of 10-year purchaser-owners are Honda CR-V (28.6 percent), Toyota Prius (28.5 percent), Toyota RAV4 (28.2 percent), Toyota Highlander (26.5 percent), Honda Odyssey (25.6 percent) and Toyota Sienna (25.4 percent).
Toyota and Honda dominated the top 15 vehicles with 21.1 to 28.6 percent ownership longevity of 10 years, with only the Subaru Forester at 22.9 percent breaking into that elite company at No. 11.
"Strikingly, 10 out of those [top] 15 vehicles are either SUVs or minivans," reported iSeeCars.
Other vehicles in the top 20 and their percentage of 10-year buyer-owners are: Toyota Camry (24.4 percent), Toyota Avalon (23.8), Honda Pilot (23.3), Honda Element (23.1), Toyota Matrix (22.6), Honda Accord (22.1), Toyota Corolla (21.5), Toyota 4Runner (21.1), Lexus LS 430 (20.6), Acura MDX (20.5), Subaru Outback (20.4), Acura TSX (20.2) and Hyundai Tucson (20).
"While it's not surprising that many Toyotas and Hondas made the list as they have based their reputations on reliability, what is surprising is the makeup of the cars," said Phong Ly, CEO of iSeeCars.com, which found that four of the top five cars are CUVs and minivans, while CUVs and minivans dominate the overall list with 13 vehicles of the top 20.
"These vehicles tend to be largely family cars, so if people buy these cars when they are just starting their families, it stands to reason that these cars would suit them for many years," said Ly.
The highest-ranking domestic vehicle was the Pontiac Vibe, produced jointly with Toyota, of which 17.5 percent of original owners opted to keep for at least 10 years, reported iSeeCars.
The overall average of the original owners keeping a particular model for 10 years was 13.5 percent, with 67 of the 168 models studied above the average and 101 below the average. The percentage of purchaser-owners who keep their vehicles 10 years ranged from 3.6 percent to 28.6 percent.
For car shoppers, meanwhile, buying an older, single-owner car can mean a solid car at a great savings.
"Cars kept by the original owners for a decade tend to be well-cared-for, in terms of actual maintenance and repairs as well as overall cleanliness," Ly said, "so a car shopper is likely to find more value than in a car that has been through multiple owners and with a history that may not be so straightforward."