It was for a good cause.
Nearly 100 associates of Santander Consumer USA volunteered over two days recently to help the North Texas Food Bank with their mission of relieving hunger.
"Hunger is a problem that can affect anyone," said Lisa B., an associate who used volunteer paid time off (VPTO) to help at the food bank, where the SC group of 93 packaged more than 25,000 meals – almost 17 tons of food – including lunch bags for nearly 4,000 children.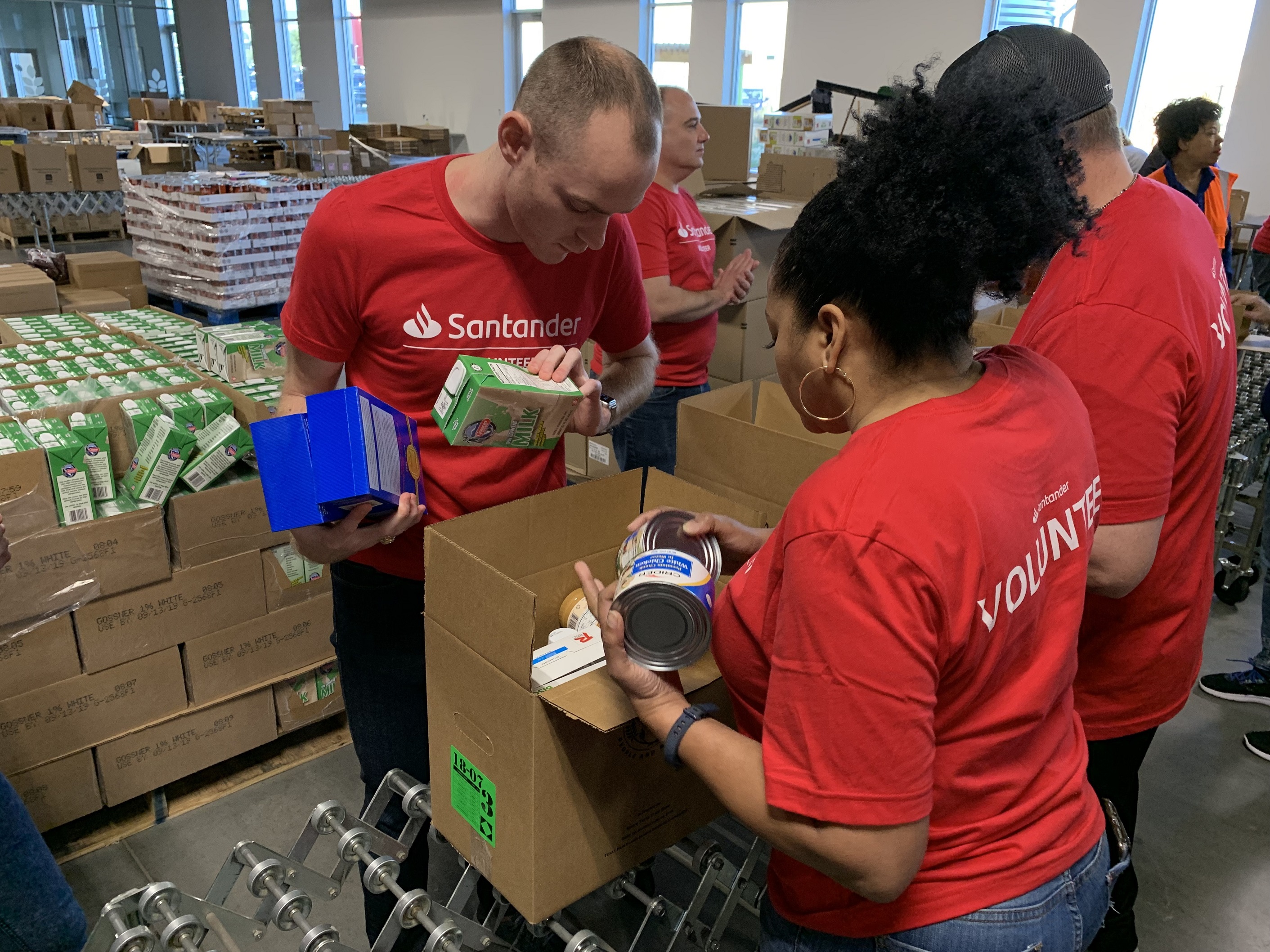 The food bank provides 190,000 meals a day to families, seniors and children in need across 13 counties in North Texas, and volunteers are essential to help the non-profit provide those meals.
The SC associates were assigned to the food bank's distribution center in Plano, TX, where meals are packaged for those in need. The volunteer session each day was divided into shifts: The morning involved packing "hold over boxes" and the afternoon was focused on packing children's lunch bags. Hold over boxes are loaded with food essentials and are sent to people's homes, while the lunch bags are given to children at their schools.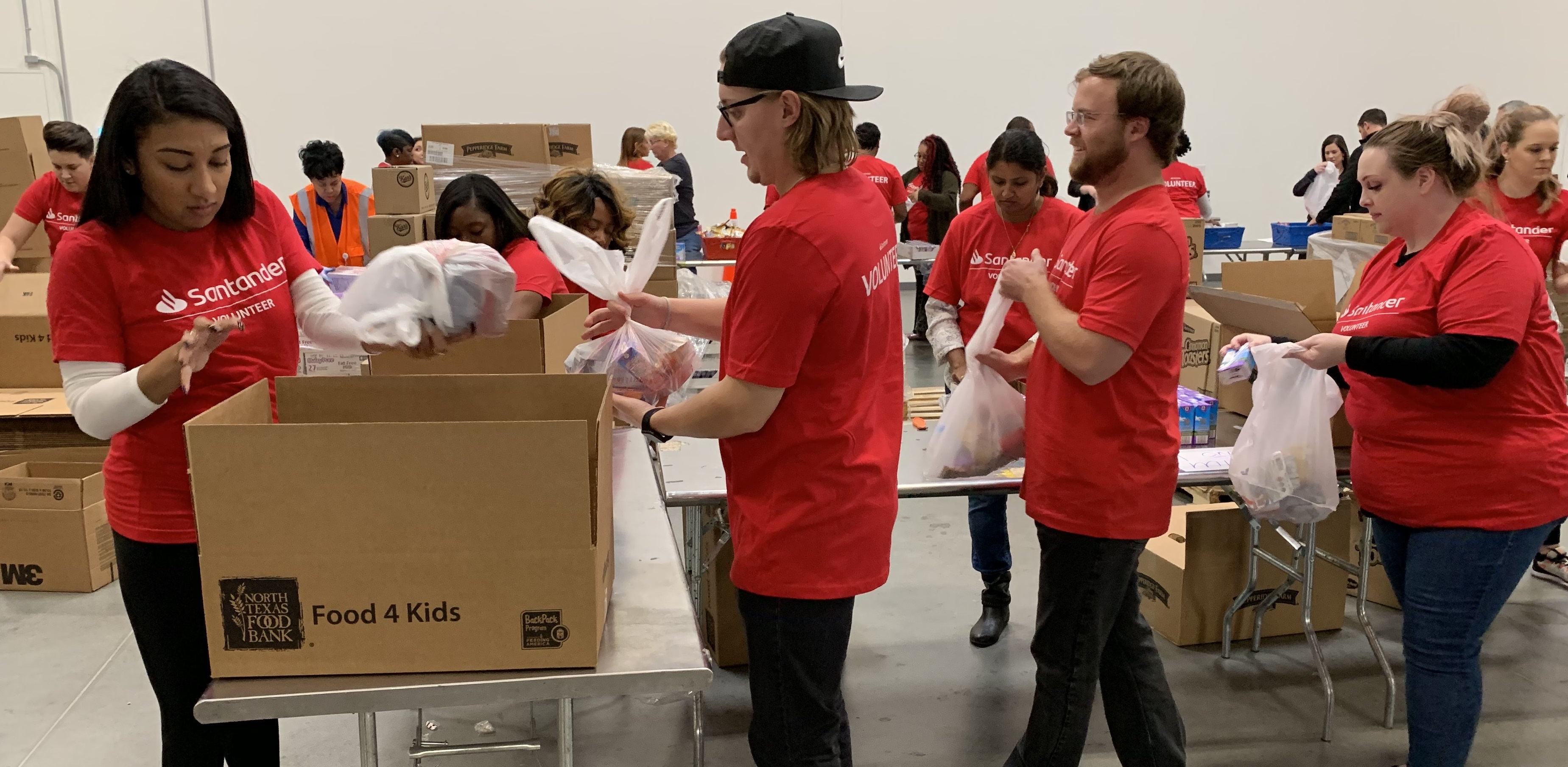 "You don't want to think of kids at school not getting to eat lunch because their family cannot afford to buy them any," said volunteer John C. after the event. "It made me feel like I was making a difference packing up food for them."
The distribution center runs in an assembly line fashion to accommodate large groups of volunteers as well as efficiently fill up the boxes and lunch bags as quickly as possible.
Some volunteers were assigned to constructing boxes and laying out the food while others were actively filling the boxes and bags. After the packaged meals were complete they were loaded onto pallets waiting for transfer to surrounding communities.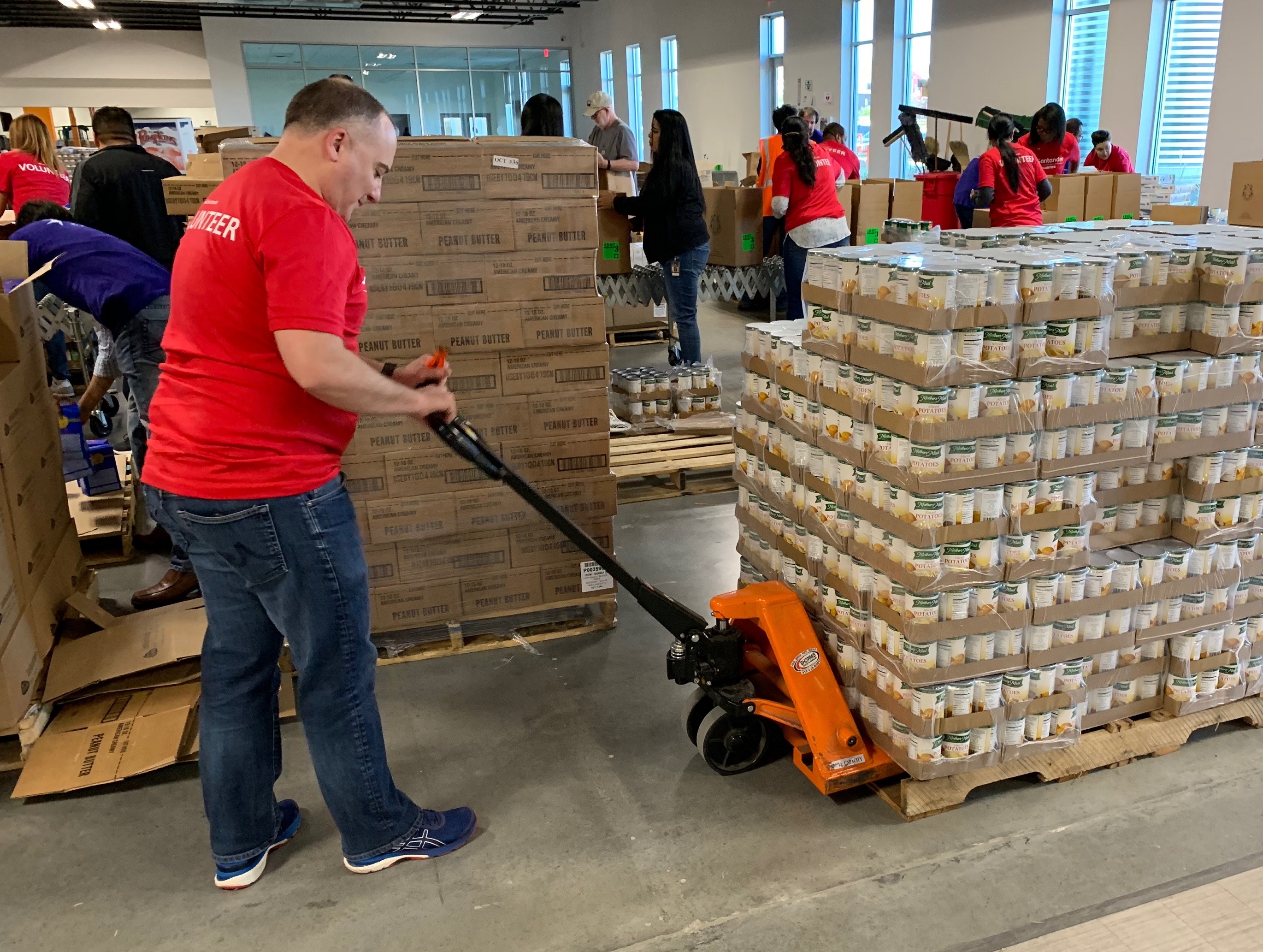 "I love to see how everyone works together for people they don't know and to just help," said Missi P., one of the organizers of SC's participation at the food bank, who expressed her gratitude for sharing this VPTO experience with co-workers.
Describing the activity as humbling, the SC associate said, "It hit some parents in the heart strings knowing some kids may not have snacks except for these bags they get at school."
"It is a great feeling to know that I am helping to make a difference in someone's life," said SC associate Oliver B. "We made a difference in many lives with our contribution to NTFB. Giving back through volunteer work, community service or just being nice to a stranger is the way I live! You never know when our lives could change."
To see more SC associates using their volunteer paid-time off, follow us on our social media pages, Facebook , Twitter and LinkedIn as #SCGivesBack.