It is almost easy to forget that automakers still sell cars considering all the attention SUVs and trucks get.
But at least 16 cars are worth thinking about buying based on quality and affordability if a car suits your budget and lifestyle better than a sport utility vehicle or a pickup truck.
We looked at a dozen categories of cars listed by J.D. Power, the market research company – six each of non-luxury and luxury groups – to identify the most affordable (least expensive) cars among those that score highest on JDP's list of the Best Cars and Trucks of 2021.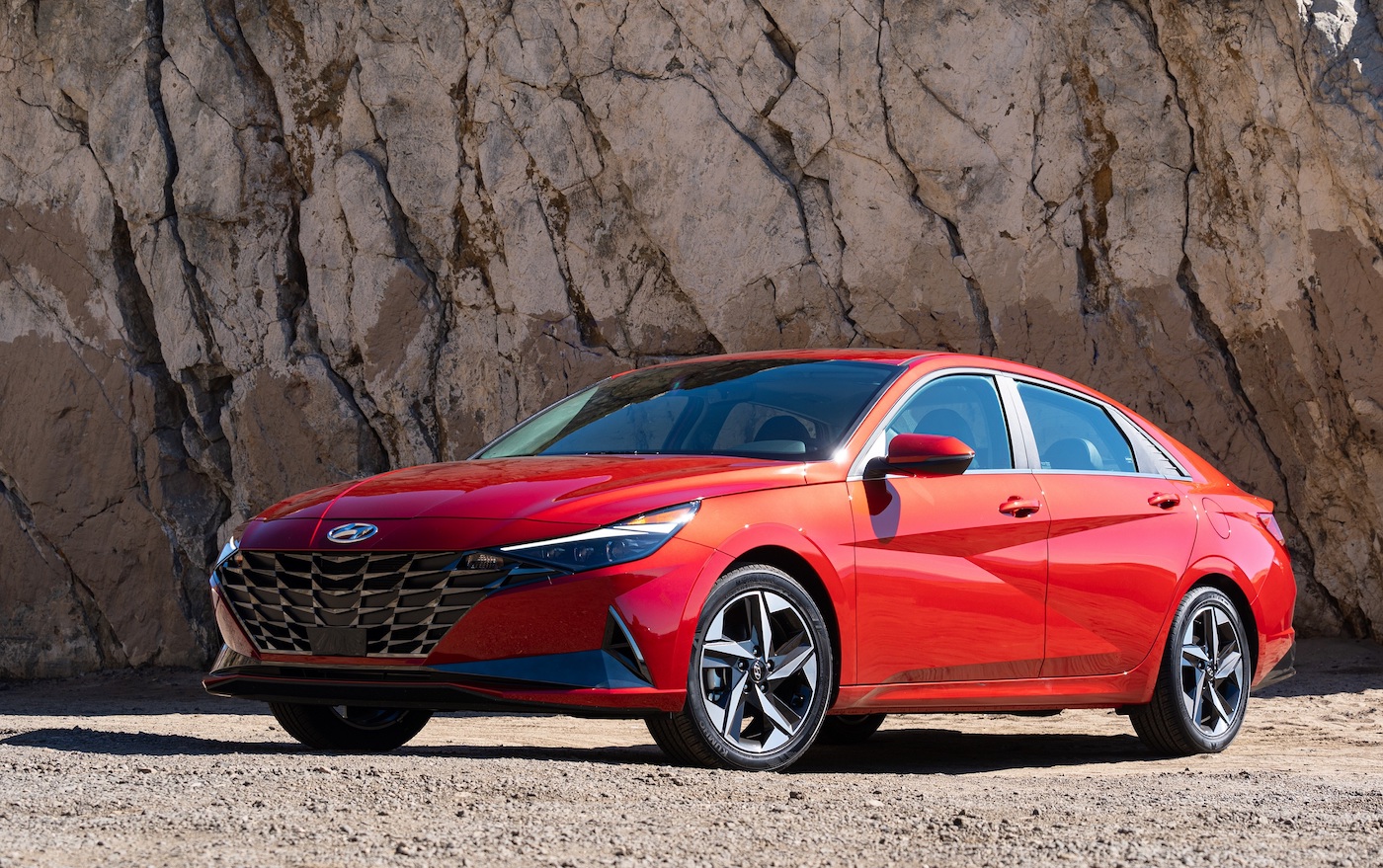 J.D. Power rates 35 small, compact, midsize, large and sporty cars on a 100-point scale representing quality and reliability, dealership experience, driving experience and resale value criteria based on survey feedback from thousands of "verified" car owners. A total of 17 cars score at least 80 points and qualified for our list of the most affordable of JDP's best cars of 2021.
Ultimately, we ranked all 16 because they hit a good balance of quality and price.
The least-expensive car on our list – and in J.D. Power's ratings of the best cars of the model year – is the Chevrolet Spark with a manufacturer's suggested retail price starting at $13,400. The Spark's starting MSRP is nearly $2,000 less than overall No. 2 on our list, the Hyundai Accent.
The highest-scoring car – and one of the highest scoring vehicles at 87 points, including trucks and SUVs – is the Chevrolet Camaro midsize sporty model starting at $25,000. For comparison, the highest-scoring pickup truck is the GMC Sierra, which matches the Camaro's 87 points, while the highest-scoring SUVs, the Chevrolet Blazer and Chevrolet Tahoe, rate 86 points.
The list of 16 cars is comprised mostly of brands with multiple entries: Chevrolet and Hyundai each score three, while Dodge, Toyota and Volkswagen each rate two models.
RELATED ARTICLE
The best SUVs of 2021 balance quality with an affordable price tag
Overall, no more than three cars in eight categories made our rankings, while four categories contributed no vehicles to the list – small premium, upper midsize premium, large premium and premium sporty. In three categories, we identify the vehicles with the highest point totals under 80, while in the large premium category we excluded the BMW 8 Series due to price.
Following are 16 cars in eight categories, listing vehicle (and points out of 100) beginning with the least expensive based on starting MSRPs:
1. Chevrolet Spark (81) – $13,400 – small
2. Hyundai Accent (82) – $15,395 – small
3. Kia Forte (84) – $17,890 – compact
4. Hyundai Veloster (80) – $18,900 – compact sporty
5. Toyota Corolla (82) – $20,465 – compact
6. Chevrolet Malibu (86) – $22,140 – midsize
7. Hyundai Sonata (81) – $23,600 – midsize
8. Volkswagen Passat (81) – $23,995 – midsize
9. Chevrolet Camaro (87) – $25,000 – midsize sporty
10. Volkswagen Jetta (83) – $26,345 – compact
11. Dodge Challenger (85) – $28,295 – midsize sporty
12. Dodge Charger (83) – $29,995 – large
13. Toyota Avalon (80) – $35,875 – large
14. Genesis G70 (81) – $36,000 – compact premium
15. Cadillac CT5 (86) – $36,995 – midsize premium
16. Ford Mustang (86) – $42,895 – midsize sporty
In the small premium category, the BMW 2 Series with 79 points and a $35,900 starting MSRP was both the highest scoring and lowest priced. In the upper midsize premium category, both the Genesis G80 at $47,700 starting MSRP and BMW 5 Series at $54,200 starting MSRP rated 76 points. The Toyota Supra was the most affordable on the JDP best list for premium sporty cars at $42,990.
Our list of 16 cars represents some good choices, but if you don't find a car here to fit your budget, taste and lifestyle, explore J.D. Power's complete survey results.