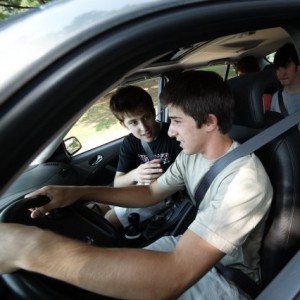 Many teenagers are driving around in vehicles that are unsafe by 2014-15 standards for crash protection and safety technology, new research shows.
"Unfortunately, it's very difficult to get a safe vehicle for a teenager at the prices most people are paying," says Anne McCartt, research chief at the Insurance Institute for Highway Safety. "Our advice to parents would be to remember the risks teens take and consider paying a little more."
In a survey of 500 parents, the highway safety organization found:
– About 83 percent of vehicles purchased for teenagers were used.
– Many vehicles driven by teens are eight years old or older.
– Minicars or small cars were the most commonly purchased type of vehicle.
– The average purchase price for a teen's vehicle was about $9,800, but mid-range was just $5,300.
A separate study by insurance institute reported that teenage drivers killed in vehicle crashes are more likely than adults to have been behind the wheel of small vehicles and older vehicles.
The new study included IIHS recommendations for the safest vehicles for teenage drivers.
"A teenager's first car is more than just a financial decision," says Adrian Lund of IIHS. "These recommended used vehicles can help consumers factor in safety, in addition to affordability."
The recommended-vehicle list includes 56 "Best Choices," ranging from a Volkswagen Jetta at $8,200 to a Buick Enclave at $19,900, all 2005 model year or newer, and another 39 "Good Choices," ranging from a Kia Sedona at $4,600 to a Subaru Legacy at $9,900, also nine years old or newer.
A little more than half of purchased vehicles in the latest study were from the 2006 model year or earlier, according to highway safety group. "That's a problem because older vehicles are much less likely to have safety features such as electronic stability control (ESC) and side airbags."
Teenagers who drove a vehicle that the family already owned were even more likely to drive an older vehicle – two-thirds of those parents said the vehicle was from 2006 or earlier.
Among IIHS suggestions for judging vehicles for teenage drivers:
(1) Avoid  high horsepower, which can tempt teens to test the limits; (2) bigger, heavier vehicles, including small SUVs, protect better in crashes; (3) Electronic Stability Control is a must, because it helps drivers maintain control on curves and slippery roads, and (4) vehicles should have the best safety ratings possible from IIHS and National Highway Traffic Safety Administration.
More details of the study are available on the insurance institute website.
Visit the Santander blog regularly for more news on auto-, auto-finance and SCUSA-related topics.