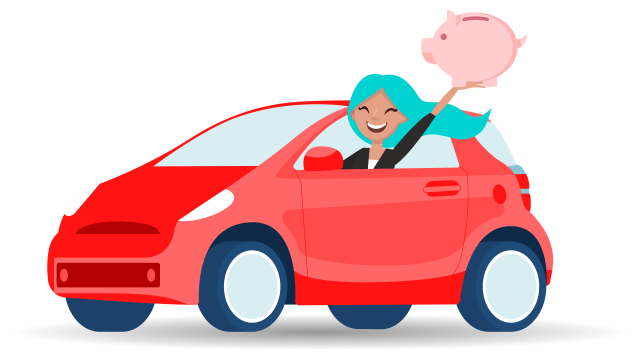 Smart auto finance and car shopping usually starts with information.
So it should come as no surprise that visitors to an auto lender's blog are interested in topics such as Used Vehicles, Auto Finance, Car Shopping, and New Vehicles.
Among visitors interested in the four top categories on the Santander Consumer USA (SC) blog during the first half of 2019 – nine out of 10 category searchers – about 38.3 percent went to Used Vehicles. Auto Finance attracted 22.4 percent, Car Shopping, 15.5 percent, and New Vehicles, 15 percent, based on data from Google Analytics. All other categories received 8.9 percent of visits.
Fortunately, we provide plenty of useful and interesting information.
The Used Vehicles category comprises 67 blog posts, including posts also tagged for other categories, Auto Finance, 95, Car Shopping, 327, and New Vehicles, 75.
Here are the most-recent posts for the top four blog categories:
Used car prices rising, but so is desirability vs. new models
Best bargain used cars are mostly luxury at affordable prices
Best CPO programs of 2019 begin with Hyundai, Lexus – Autotrader
Best used cars to buy this year offer affordable options
Where the most-affordable used cars are sold in your area
Most-popular SUVs, trucks, cars in America right now
9 reasons buying a used car may be a better choice than new
Here's how long a car should be financed new or used
What is a simple-interest contract in auto financing?
How to set up a monthly budget to finance a new vehicle
Why your credit score is important when financing a vehicle
Managing credit is key to making good financial decisions
How to shop smarter, smooth out financing for your next car
16 ways to smarter financing for your next vehicle purchase
How to find a great car dealership for your next purchase, new or used
Best SUVs, trucks, minivans power to top of quality rankings
Best car brands feature 'quality' leaders Genesis, Kia, Hyundai
'Car wars' over so look for more new crossover, SUV models
Car resale value is about keeping your balance when you buy new
Luxury car brands offering models at prices many can afford
The 14 most-affordable EVs (electric vehicles) may convince you it's time to buy
'What auto shows near me can make new-car shopping easier?'
These are the 23 best-quality new cars based on Power survey
Best-performing crossovers, SUVs for 'green' shopper on a budget
Even best electric vehicles of 2019 misunderstood by many
Why buy an electric vehicle? 10 things you must think about first
Dynamic dozen: The best 2019 cars based on Autotrader tests
What women want when purchasing a car revealed in 45 survey picks
Of course, there are more categories, including Discover Santander, Consumer Guide, Driving Experience, In the Community and RoadLoans, which are easy to find in the blog navigation sidebar.
And now you can find your way to the subjects that are most interesting to you.