It should come as no surprise.
Customers and consumers who visit the Santander Consumer USA blog are interested in some subjects more than others – such as Auto Finance and Car Shopping, Used Vehicles and New Vehicles. Those are the top categories in a survey of more than 45,000 recent blog visits.
As a national auto lender, Santander Consumer (SC) ought to be able to help with those things, right? Well, we think so, too.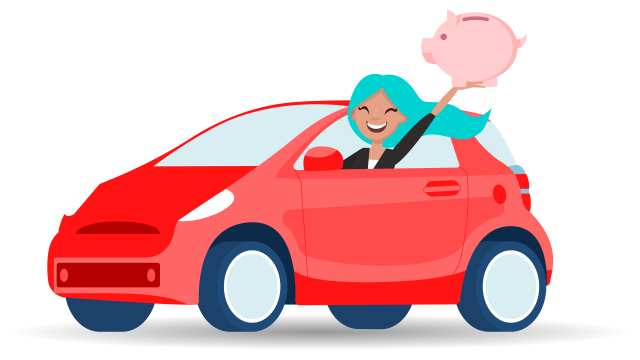 Among the subjects we've tackled in an effort to ensure customers and other consumers are able to navigate the sometimes choppy waters of Auto Finance, for example, are:
How much car can I afford?
What is the 20/4/10 rule … when buying a car?
Here's how long a car should be financed
How to make your car payment easier
How to avoid upside down car financing
Why your credit score is important (video)
How to set up a monthly budget to finance a vehicle (video)
What is a simple interest contract in auto financing? (video)
14 ways to be a better-informed borrower
You can find those posts and more under the category Auto Finance, which, thanks to our blog redesign, apparently is about five times easier to reach than the same 30-day period last year.
Almost 42 percent of the visitors interested in the four top blog categories went to Auto Finance. The other categories are Used Vehicles (27 percent), Car Shopping (19 percent) and New Vehicles (13 percent), with percentages adding up to more than 100 due to rounding.
Here's a sampling of recent posts for the other three top categories:
How to find a great car dealership
Where to find a great used vehicle
How to get the best deal on a used car
7 reasons why you should purchase a used vehicle
How to know when to buy a new car
Where to find top-rated used vehicles 1992 to present
Longest-lasting vehicles: SUVs dominate the list
The 10 best-selling cars of all time you can still buy
14 almost-new cars for under $20,000
These are the best used cars to buy in 2018
Which 27 new cars owners like most
Ranking 40 new SUVs, cars, trucks under $20,000
What's the future hold? Trending features for 2019
What you need to know about finding incentives on new cars
How to choose between a rebate and lower financing
Of course, there are more: Refreshed categories include Discover Santander, Consumer Guide, Driving Experience, In the Community and RoadLoans, which are easy to find in the blog navigation sidebar.
And now you can find your way to the subjects that are most interesting to you.