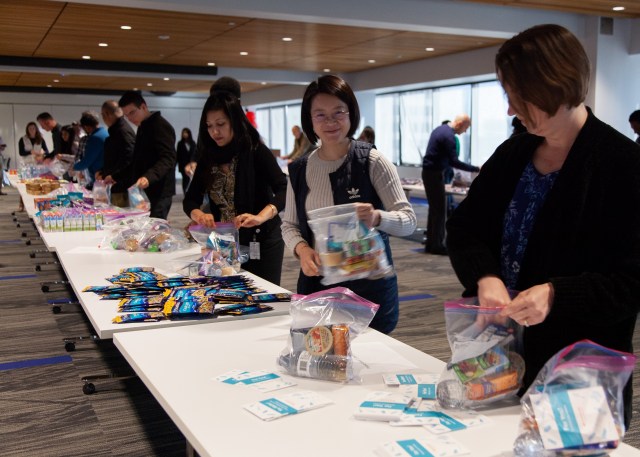 All the effort added up.
More than 200 volunteers from Santander Consumer USA (SC) finance and pricing teams assembled 600 gallon-size plastic "care bags" for Dallas homeless clients of Dallas Hope Charities.
Working at long tables in a multi-purpose room at SC's Thanksgiving Tower headquarters, the volunteers unboxed, then bagged individual items in hopes of making "a tangible difference in people's lives in our community who are struggling, out of work or down on their luck."
The care bags comprised snacks, travel-size toiletries, socks, water, grooming supplies and other items – along with a handwritten note card in each.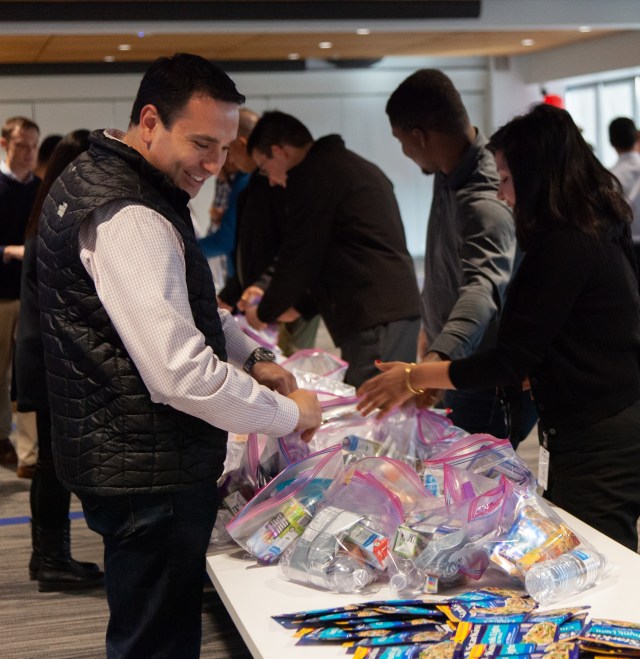 "The increasing homeless population in downtown Dallas has captured the attention of Santander Consumer USA associates," said Angie G., an executive assistant who helped organize the activity. "Our employees have a lot of interaction with the homeless community, some of them becoming our friends after years of conversations going to the train station and back daily."
The group effort came out of "knowing a lot of the homeless by name and seeing the struggle of living on the street, wishing we could make a difference, but not really knowing how," she explained.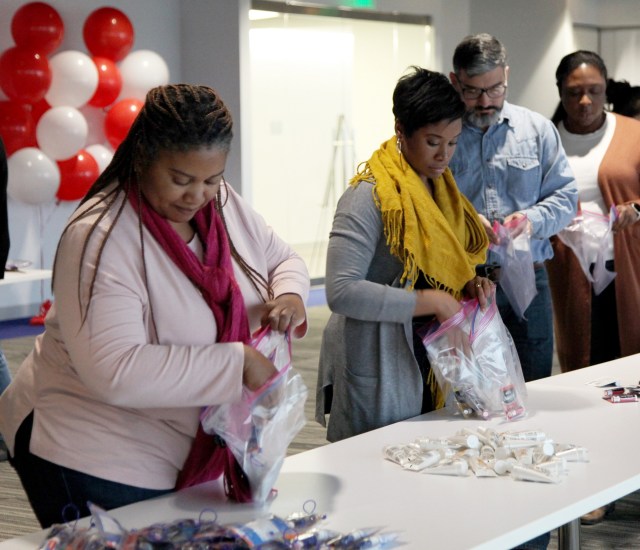 "At Dallas Hope Charities, we serve all individuals no matter where they are on their journey, with the hope that their lives will be transformed," said Jason Vallejo, the organization's executive director.
"The bags are a great way to share the gift of hope! Anyone can put together a gallon-size bag with a bottle of water, protein snack and travel-size toiletries to give to someone in need."
"Our program is not about 'feeding the homeless,'" Vallejo said. "It is about connecting with the people we serve, even for just a few moments, and to reassure them that people do care about them."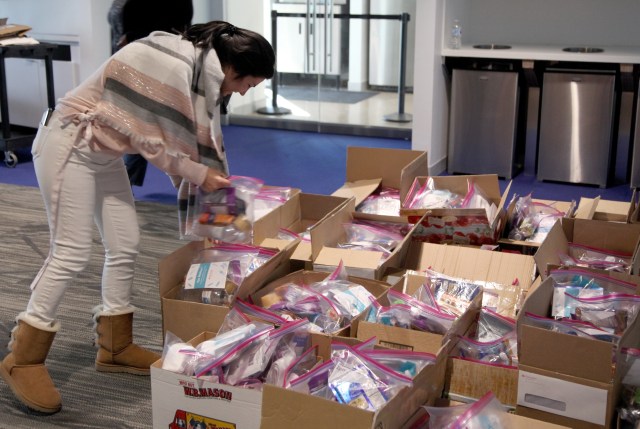 The work served as food for the soul – and not just for the homeless recipients of care bags.
"Since we work in the heart of downtown, we always see how hard it is for our homeless community," said Anuka D. from the SC finance team. "It was really wonderful – it made me happy – to be able to actually hand out the care packages we made to the people we see every day."
And it showed the true heart and soul of the Dallas-based company.
"The finance and pricing teams came together to fill more than 600 bags for the homeless, showing the commitment and passion we have for our community!" said CFO Fahmi K., who participated in the care bag activity. "Both teams did a great job by making a tangible difference in the lives of others."
"At SC, we believe everyone should be treated with respect, regardless of circumstance," he said. "We're using our resources to make a difference in the community we call home."