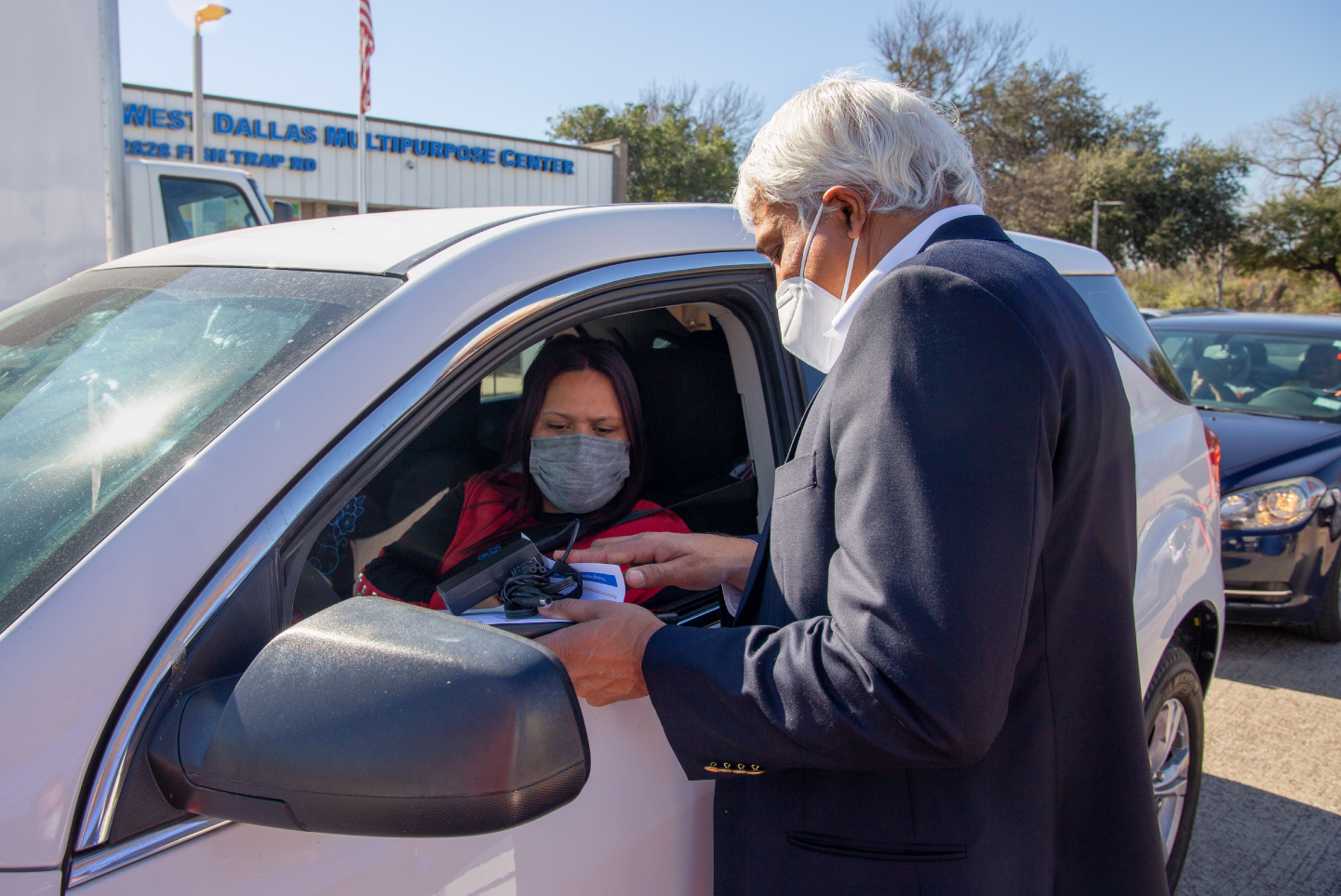 Hundreds of lower-income students and families received laptops – and a greater chance to prosper – this Martin Luther King Jr. Day thanks to a partnership between Santander Consumer and Dallas nonprofit Comp-U-Dopt. This marks the beginning of a $35 million multi-year grant from the Santander Consumer USA Inc. Foundation aimed at closing the digital divide and providing financial empowerment.
The program will begin with a $7 million investment in Dallas and expand to other communities SC serves to distribute a total of 7,500 laptops. The initiative will connect student households below the 200 percent federal poverty level with computers, free high-speed internet access, bilingual help desk support and digital literacy training. It's expected that more than 80 percent of computer recipient households in Dallas earn less than $50,000 a year with an average family size of more than four people.
The pandemic has put the spotlight on the digital divide – the gap between those who have access to computers, smartphones, and the internet and those who don't. More than 40 percent of lower-income households do not have reliable high-speed internet access or a computer, according to a 2021 Pew Research Institute study.
"Today it is difficult, if not nearly impossible, to find a job, complete schoolwork, and connect with vital resources without a computer or reliable internet," said SC CEO Mahesh Aditya. "Our program with Comp-U-Dopt looks to level the playing field, providing families and students with critical computer and digital resources to help them prosper and thrive."
This is just one of many initiatives SC is undertaking to help bring financial and educational empowerment to our communities. Comp-U-Dopt aims to service 10,000 Dallas households in 2022 and 2023. Interested households can register for a chance to be selected on the organization's website.