Making a difference in our communities is a priority for the Santander Consumer USA Foundation as shown by the first round of Coronavirus (COVID-19) relief funding.
And community organizations in Texas, Arizona, Colorado and elsewhere that received those donations are letting us know how important the funding is to the fight against COVID-19.
That message is especially important for #GivingTuesdayNow on May 5, when individuals and companies nationwide, including Santander Consumer USA (SC) and our associates, focus on contributing to community efforts to defeat the virus and its impact on Americans' health and financial well-being.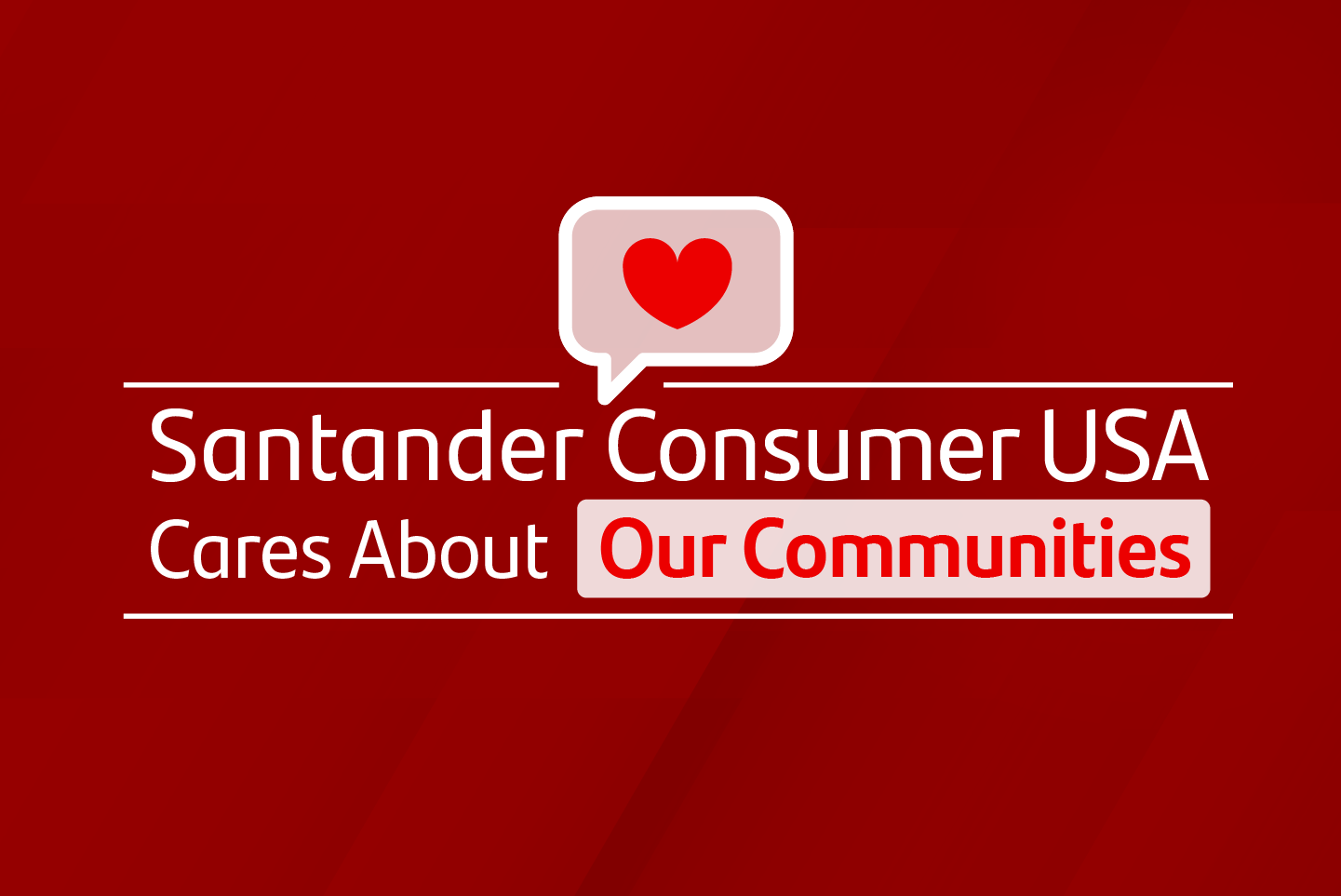 "GivingTuesdayNow was organized to focus community giving worldwide on Coronavirus relief," explained Suzanne Massey, a Foundation executive. "We support that effort."
"The Santander Consumer USA Foundation already is planning a second round of funding that will include about a dozen additional organizations in Texas, Arizona and Colorado," said Massey. "We are looking to have the most profound impact on the greatest number of people possible, because we understand that the challenges of the Coronavirus are devastating and widespread."
While a second round of Foundation donations for Coronavirus relief is anticipated within days, the first-round funds already are going to work.
Meeting community needs
"We are very grateful to Santander Consumer for stepping up to meet the needs of North Texans during this unprecedented time," said Angela Lang, vice president of marketing at United Way of Metropolitan Dallas, which received a first-round donation.
"The gift to our Coronavirus Response & Recovery Fund will provide both immediate and lasting support for our most vulnerable neighbors affected by COVID-19," Lang said.
Response and recovery funds are designated for community-based organizations across North Texas assisting those who have been hit hardest by this pandemic to support positive education, income and health outcomes, according to the United Way.
Much-needed support services
"Thanks to the leadership of Santander Consumer, nonprofits across Arizona will receive much-needed support as they provide essential services to thousands of Arizonans each day," said Lora Golke, senior director of philanthropic services for the Arizona COVID-19 Community Response Fund. "These community organizations are working tirelessly through the COVID-19 crisis to ensure families, seniors and individuals have access to food, healthcare, childcare and other critical human services."
RELATED
Foundation focuses first round of community donations on Coronavirus relief
The SC donation is helping the Response Fund donation to provide "quick and flexible resources" to nonprofit community organizations primarily serving the Phoenix-Mesa, AZ, area.
Impact and recovery efforts
In Denver, Massey said, "Funding will support work in three categories: prevention, impact and recovery efforts. This will include things like medical and cleaning supplies, food services, early childhood education, small business support, behavioral health services and more."
And in Florida, funding for the Miami Pandemic Response Fund is being used "to address short-term impacts on vulnerable families and small businesses, as well as build long-term economic resilience."
The support to Colorado has been recognized at the highest levels of state government.
"We are grateful for the support that we have received from private-sector partners like Santander Consumer USA. Thanks to this generosity, we will be able to support Coloradans across our state that are being affected by this deadly virus," Gov. Jared Polis said through a spokeswoman.
Proud to work with SC
"We are proud to work with corporate partners to provide meals to children and their families, senior citizens, frontline healthcare workers and those who are recently in a situation where they no longer have a paycheck," said Daniel Poole of World Central Kitchen about SC's donation. "That support allows WCK to deliver fresh, nutritious meals and comfort to more people in need."
World Central Kitchen, a not-for-profit non-governmental organization founded by celebrity chef José Andrés Puerta, has been providing meals after natural disasters since 2010 and has been active during the Coronavirus pandemic in locations such as New York City, Washington, D.C., and San Francisco, CA.
WCK's efforts have included serving 50,000 meals to the quarantined passengers aboard the Grand Princess cruise ship and converting the chef-owner's restaurants into soup kitchens.
#GivingTuesdayNow support
#GivingTuesdayNow provides an opportunity for those who are able to donate to community organizations in a time of great need and when the chance to volunteer in person is limited.
Following are several regional organizations that recently received SC Foundation funds and that would benefit from support during #GivingTuesdayNow: