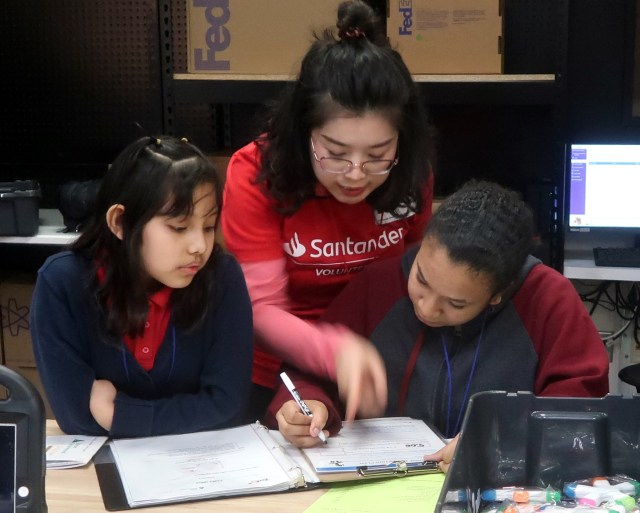 Big hearts.
That's what it takes for individuals (and companies) to make an impact in their communities.
And so it is with Santander Consumer USA (SC) volunteers such as Zuandrea E., who recently used her company-provided Volunteer Paid Time Off (VPTO) to participate in a Meals on Wheels activity in Dallas.
"Volunteering gives Associates time to come together outside of work to serve in organizations that really need help," said Zuandrea, one of 11 SC Associates to participate in the activity. "Santander's generosity helps fulfill the need to get out and give back to the community. And it's appreciated."
MORE STORIES
Santander Consumer volunteers use PTO to serve their communities
"This experience left volunteers with a great sense of purpose and joy to make a difference," said Adam F., who worked alongside several colleagues at Helen's Hope Chest, a boutique-like store that serves foster children in Mesa, AZ. "As a group, we were touched by the experience and the feeling that this is a true charity that focuses on foster families in need."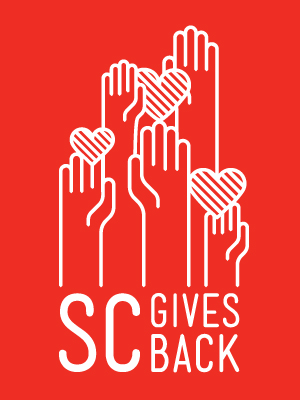 "I very much enjoyed working and collaborating with these great young minds … it's astonishing to witness these sixth-graders' intelligence and mindset," said Dre M., who worked with his team to serve as life, financial and business role models for local middle-schoolers at JA Biztown in Garland, TX.
"Any time I have the opportunity to be a positive influence in someone's life, I will take it," he added.
"It was a wonderful opportunity to step away from the office for a few short hours to meet people that are sacrificing many things in their life to support kids at such a young age," said Sergio L., who participated in a Denver, CO, volunteer opportunity.
(Denver, CO)
Ten Associates from servicing, allegiance, customer service, customer assistance and loss recovery filled backpacks and provided lunch for other volunteers to show "appreciation for their service to children" from "under-resourced" or low-performing schools in the community.  SC has made a "strong commitment" to City Year programs in Denver, Boston, New York, Philadelphia and Dallas.
(Garland, TX)
A group of SC volunteers worked most of the day with this Junior Achievement location, helping to provide elementary students opportunities to learn basic business and economic concepts in a model town with storefronts where students earn paychecks and pay bills.
(Dallas, TX)
Volunteers from SC along with junior volunteers packed and delivered hot and cold meals to homebound elderly and disabled Dallas residents, while pausing to visit with the appreciative recipients. Team members considered it a "blessing" to see the smiles of those they served.
(Mesa, AZ)
The SC volunteer team worked for four hours, helping to organize Hope Chest school supplies by sorting, boxing and labeling a large section of the stock room, and arranging thousands of items including spiral notebooks, backpacks, binders, stationery items and writing implements (crayons, pens, pencils).
The volunteer spirit takes many forms, but usually leads to similar conclusions.
"When I was young, there were individuals that were invested in my future that helped mold the person that I am today – community leaders, teachers, volunteers," said another SC Associate. "I view volunteering as a small action toward paying it forward."
"It was just so humbling seeing how much [co-workers] care about others," Associate Rachel K. said about the Denver City Year experience. "We all walked away feeling as through we need to do more."
Santander Consumer's VPTO program provides more than 5,000 Associates up to two days off per year to donate time and energy to charitable organizations in their communities.
Last year SC Associates spent nearly 11,000 hours volunteering through the VPTO program.