Relationships are built on a good foundation.
And that certainly is true regarding the Santander Consumer USA Foundation.
SC Foundation has awarded grants totaling almost $2.2 million in 2019, helping organizations in Texas, Arizona and Colorado, locations of the auto lender's principal operations.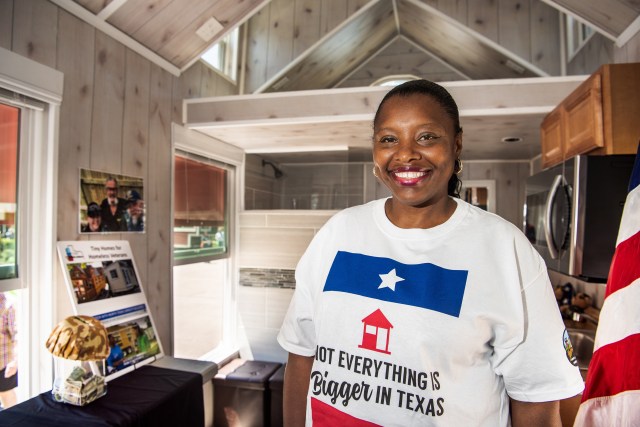 More than two dozen recipients ranged from City Year in Denver, CO, and Dallas, TX, to Boys & Girls Clubs in Mesa, AZ, and Denver, to Junior Achievement in Dallas and Mesa, with dollar totals ranging from $20,000 (three grants) to $215,000 (City Year).
More than half of the organizations received $100,000 or more in grants.
The grants went for financial education and inclusion, workforce development, neighborhood stabilization and community services.
RELATED
Santander Consumer expects volunteers to end year over 20,000 hours
"The Foundation has set a priority on opportunities that provide real impact as well as the potential for employee engagement around important issues," said Suzanne Massey, Foundation vice president. Santander associates were expected to contribute more than 20,000 hours of volunteer time in 2019 to grant recipients and other non-profit organizations where SC operates.
"Our community investments go to provide economic mobility for those most in need, in the communities in which we live and work, allowing us to connect more closely with those communities."
Grant recipients generally appreciated what one official, Jennifer Sanders, executive director of the Dallas Innovation Alliance, called a "powerful vote of confidence" from Santander Foundation for the grantees' efforts to assist under-served communities.
"Junior Achievement relies on significant partnerships like SC Foundation to provide the funding and the volunteers to support program implementation," said Jeanette Lee, JA vice president of development.
"The funding in this grant for middle and high school JA kids in Denver, Dallas, Mesa and Fort Worth will change the lives of over 2,000 kids," she said. "This will provide skills, knowledge and confidence that will take JA youth from a position of 'I can't' to 'I can!'"
"The YWCA Metropolitan Phoenix is honored to be a grant recipient from Santander Consumer USA," said Mary Beth Gregory, director of marketing and communications. "This grant will help us to elevate the lives of financially disadvantaged women and youth throughout our community."
The 2019 grants went to the following organizations:
Combined grants
City Year, DFW and Denver, $215,000
Junior Achievement, DFW and Mesa, $100,000
DFW grants
New Friends New Life, $100,000
North Texas Food Bank, $100,000
Operation Tiny House, $100,000
United Way of Metro Dallas, $100,000
Texas Women's Foundation, $100,000
WiNGS, $100,000
Year Up, $100,000
University of North Texas Foster Bridge Program, $85,000
Seeds to STEM, $75,000
Dallas Innovation Alliance, DFW, $70,000
Earthx, $50,000
Mayor's Star Council Bus Stop Project, $20,000
Mesa grants
Build US Hope-Phoenix, $100,000
Seed Spot, $100,000
United Way of Mesa, $100,000
United Food Bank, $100,000
Year Up, $100,000
Boys & Girls Club of the East Valley, $65,000
YWCA, $35,000
Arizona State University Foster Bridge Program, $20,000
Downtown Mesa Association CycloMesa, $20,000
Denver grants
Food Bank of the Rockies, $100,000
Boys & Girls Club of Metro Denver, $84,000
Work Options for Women, $60,000