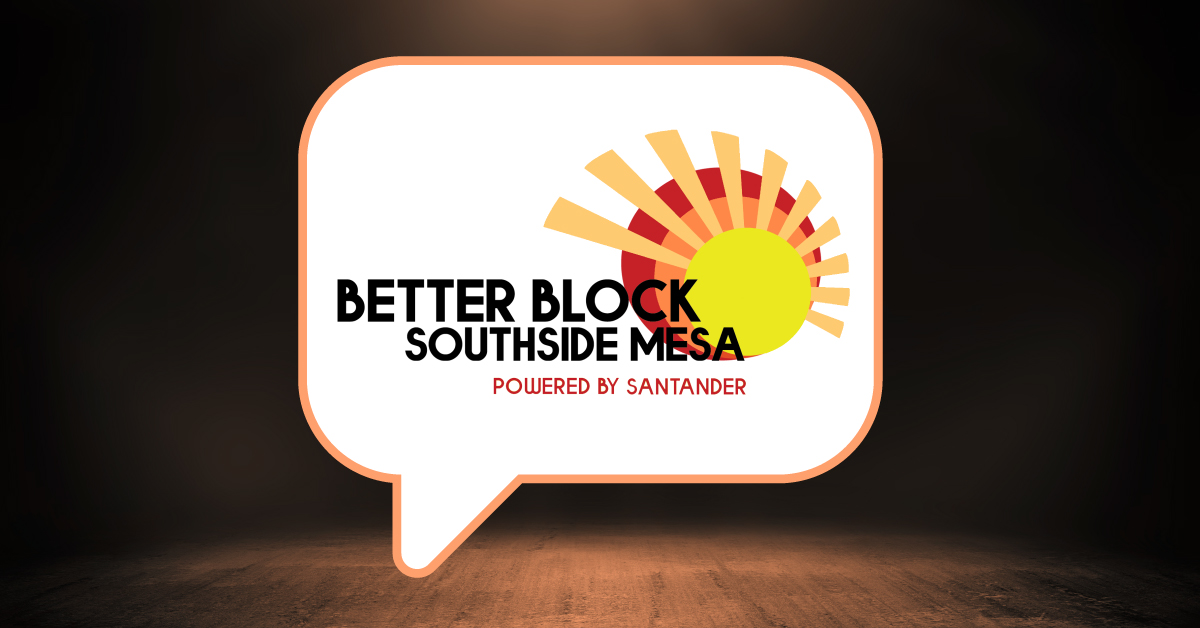 The Santander Consumer USA Foundation is pleased to announce its latest collaboration with one of the communities in which we live and work – Mesa, Arizona.
On March 25-26, 2022, the intersection of 8th Avenue and South Center Street, will be the site of a community event like no other. During these two days, The Better Block Foundation, an urban design nonprofit, through a grant from the Santander Consumer USA Foundation, will host a flurry of fun activities. Better Block Southside Mesa, as the project is known, will transform the location over a 120-day design process, culminating into this two-day project in March.
A survey is currently open in preparation for the Southside Mesa experience. Members of the community are invited to complete the survey and provide what they love about their neighborhood, what they'd change, and how they'd like to be involved. The survey ends January 7, 2022.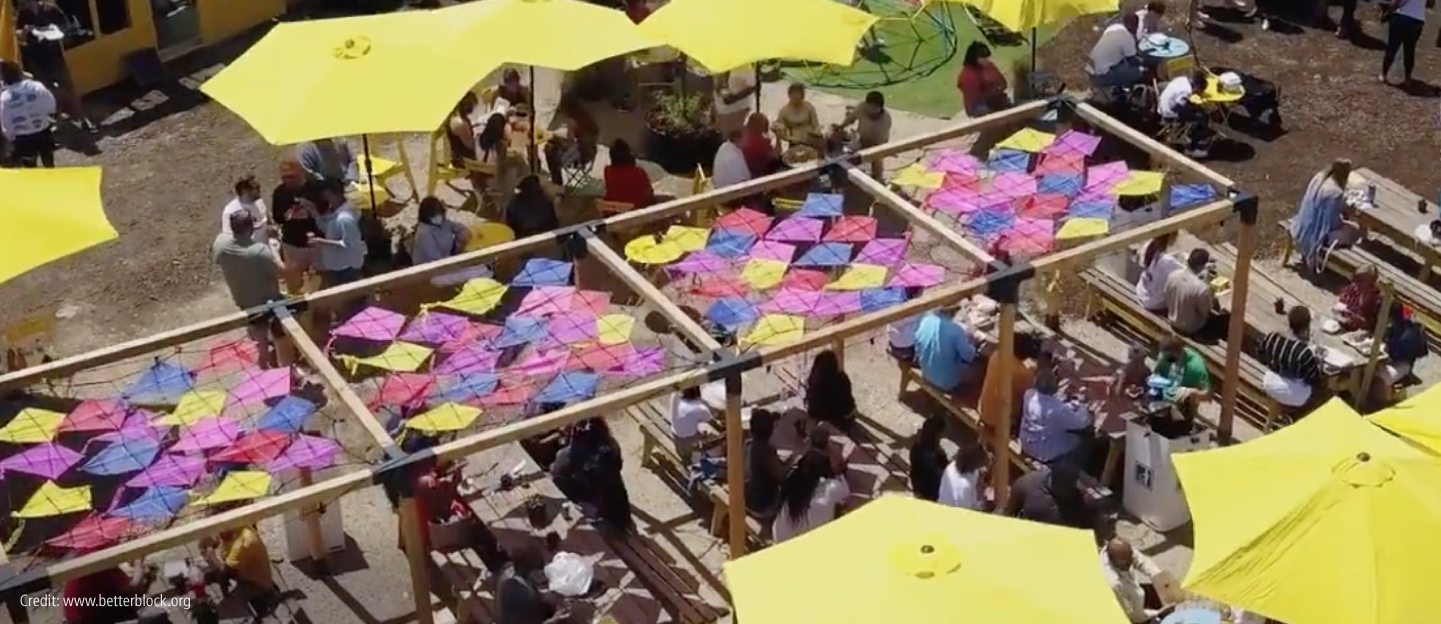 The Better Block is a 501(c)3 nonprofit that educates, equips and empowers communities and their leaders to reshape and reactivate built environments to promote the growth of healthy and vibrant neighborhoods. For this project, Better Block will work with Mesa neighbors to identify changes they'd like to see. The group will then work with the neighbors to celebrate the area with street murals, digitally fabricated furniture, local artists and programming.
"For any Better Block to be successful, it must be led by the community," said Krista Nightengale, Executive Director of the Better Block Foundation. "When we look for a neighborhood to work with, we first ask about and talk with the community members — who's engaged, what are some of the ideas, and what would success mean to them. After meeting with the community of Southside, we knew this was the right place and the right time for a project with them. We look forward to working alongside the Southside neighbors to imagine what could be, and then to bring it to life in March."
Around the world, Better Block has transformed neighborhoods in places such as Charlotte, Detroit, Melbourne, Portland and Tehran. Founded in 2015, the organization's work has "turned empty lots into beautiful plazas; overbuilt streets into markets; and given run-down, vacant buildings new life."
"Working with Better Block and what they are doing to help transform neighborhoods has been a rewarding experience representing the Foundation's Sustainability pillar," said Suzanne Massey, Vice President, Santander Consumer USA Foundation. "We're excited for this opportunity to share in the development of a new space in Mesa where the local community can come together over a short and intense time to shape and create a new future for an underutilized space."
For more information about the Southside Mesa project, visit betterblock.org/southsidemesa
You can also click these links to Volunteer to work on an upcoming project and/or Donate to Better Block.