Don't wait.
It's not usually the best choice if you expect to miss a car payment.
Like all lenders or other creditors, Santander Consumer USA (SC) expects borrowers to make regular monthly payments and keep their accounts current.
It's just part of the deal.
"Payments are required to be made by the due date listed in your contract," says the auto lender. "Interest charges will accrue on the past-due amount and be applied to your account each day, which increases the total amount you pay on your contract."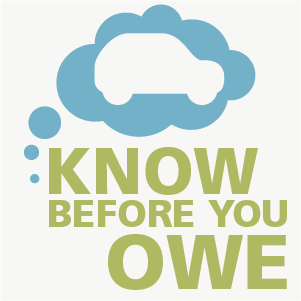 "Delinquent payments, even if only a few days late, and collections can have a major negative impact on your [credit] scores," says Fair Isaac in How to repair credit and improve my FICO Scores on its website.
That being said, SC also understands that life can catch up with even the best-intentioned customer.
"If you believe you cannot make your payment on time, please contact an account manager right away," advises Santander Consumer USA, which services more than two million customers.
"We'll work with our customers to keep them on track, because we know that the vehicles they financed with us are an important part of their lives, how they get to work, how they get to the supermarket, how they drive their families," said an SC account manager.
"I can help you out. You tell me what you can do. And, then, within my parameter, I'm going to help you the best I can," said a recovery specialist. "We've got to see what their situation is. What are your plans? What's going on? What is your ultimate goal at this point?
"I always put myself in the customer's shoes, because a lot of our customers, something has happened. Especially when we have customers who have a perfect history … I empathize with them."
But you don't have to know someone to get customer service or account manager to talk to you. Don't wait. Don't be late. Don't skip a payment. Contact us instead:
Customer service, available by phone at 1.888.222.4227 from 7 a.m. to 11 p.m. Central Time on Monday through Thursday, 7 a.m. to 9 p.m. Friday, and 7 a.m. to 5 p.m. Saturday.
Email Customer Service (our online form even allows you to specify "payment arrangements.")
Via social media private messaging on Facebook, Twitter or Google Plus (usually instantly) from 8 a.m. to 5 p.m. Central Time on Monday through Friday.
After logging in to MyAccount, via live chat with a customer service representative.
"I'm very proud to do what I do. It just gives me a sense that I'm helping someone," said the recovery specialist. "What I want my customers to think about is that once they get back on their feet and everything is better, when they need a new vehicle, they think of Santander."
Doesn't that sound like a better choice?