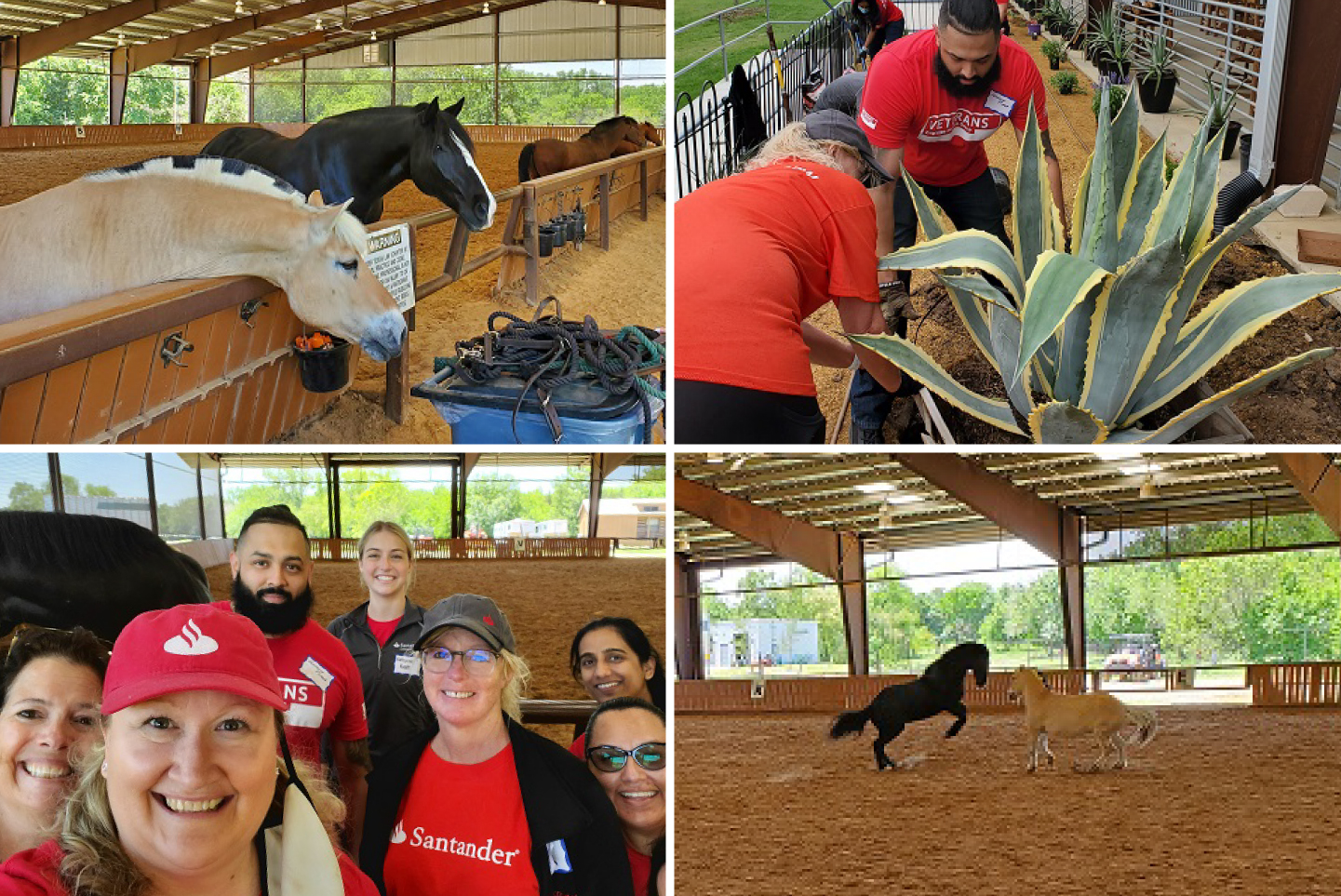 Twenty members of the Santander Consumer USA (SC) Thrive and VET Employee Resource Groups recently volunteered at Equest, a Dallas-based organization that provides equine-assisted activities and therapies to children and adults with disabilities.
With over 40 acres of land, several barns and multiple riding arenas, Equest engages work groups to help keep the facilities in top shape for its clients and horses.
Santander Consumer USA sponsored a new garden for the organization. Volunteers helped with duties like planting and landscaping the new garden, beautification of the ranch, trimming trees around horse trails and the grooming of horses.
For U.S. veteran and SC Director of Operational Risk Carlos A. Gonzalez, Equest is vital to the community and supporting the organization is important to him. Prior to his service in the military, Gonzalez volunteered at Equest and observed the positive impact it had on children and veterans suffering from post-traumatic stress.
"The ability to support an organization that provides such a positive impact on children, adults and veterans of our community was a chance for us to give back," said Gonzalez, who also serves as Veterans Employee Resource Group National Co-Leader. "I have seen firsthand the remarkable impact these therapies have on our veterans. The experience is life-changing."
The horse therapy is designed to help children and adults with physical, cognitive, sensory, coping, social and learning disabilities and veterans with adjustment challenges. Equest relies on over 145 volunteers each week to provide therapeutic services to its clients, free of charge. The generosity of the organization has stuck with Gonzalez for the many years he has volunteered.
"The fact that they offer these healing, even life-saving treatments for free makes volunteering there even more meaningful," explained Gonzalez.