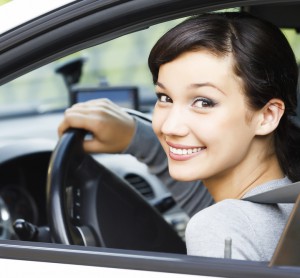 Over the last few weeks, Lauren, a smart, active, college-age single woman, has had plenty of time to think more about her decision to purchase a vehicle after receiving an auto loan at www.roadloans.com.
So now, Lauren, a composite of consumers ages 18-24, is advising her friends on the process when they ask her questions about her experience – and whether any other customer comments are available.
One of the features of the RoadLoans website which Lauren most appreciated during her research was the customer "Reviews" section, so she told her friends about it. (One review, in particular, that she remembered was from Criseldis V., who said, "The experience was actually very easy! We basically had to send in our information, get approved, and pick a dealer. Then we went to the dealership, they pulled up the information and after signing papers and paying the down payment, we drove away!")
The ease of the process she described intrigued her friends, including Lara, who was interested in purchasing a used car to get her back and forth between home, school and work. She also appreciated the speed with which she apparently could expect to have an approval in hand and get her car. She was especially enthusiastic about the prospect of quick-and-easy financing for people with no credit.
"When Lauren told me about her experience, I thought, wow, that's what I want to do, too!" said Lara. "I don't want to spend a lot of time getting the car – just enough to make sure I have the right deal."
When Lara went to RoadLoans online, the first thing she saw was the easy-to-navigate homepage, which seemed to have all the resources she needed to figure out her next step. In the middle of the page were sections on "New & Used Car Loans" and "Auto Refinance" linking to more information. Of course, she knew she needed the car loans section, which promised a "Fast and easy process," "Multiple financing options to fit your budget" and "RoadLoans dealers [to] help you find the best deal."
She also spotted a yellow button that invited her to "Apply for a car loan." As tempting as that was, Lara was determined to investigate further before applying …