Last year, it was the Ford Mustang's 50th anniversary.
This year, the Jeep Brand hit 75 years old.
Next up? Another wildly popular model – the Toyota Corolla – celebrates its 50th anniversary.
Now, the subject of the Corolla might not get your heart pounding like a Mustang or a Jeep, both of which have legions of followers, but it's still a milestone worth noting – which Toyota will do with a 2017 model 50th Anniversary Special Edition Corolla – just as Ford and Jeep did.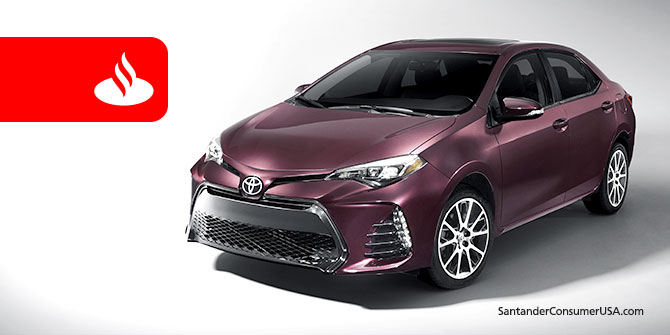 The automaker debuted its limited-production, anniversary edition at last month's New York International Auto Show, and it will hit Toyota showrooms this fall. But you better get there early – or put down a deposit – as U.S. sales will be limited to just 8,000 cars.
The Corolla has come a long way – even if it hasn't inspired a fanatic following.
In fact, the Corolla can claim the distinction of being the worldwide all-time best-selling car with more than 43 million sold in its 50-year run and annual global production of around 1.5 million vehicles.
"The first Corolla went on sale in Japan in November 1966 and came to the U.S. in 1968," Toyota said. "The car proved to be an instant success, helping transform Toyota's global reach and more than doubling its total annual production from 480,000 to 1.1 million vehicles from 1965 to 1968."
"This vehicle – supported by fans and customers – helped transform Toyota as a company around the world," said Akio Toyoda, president and CEO of Toyota Motor Corp., who purchased a used four-door Corolla 1600 GT when he graduated from college, saying it was "like a best friend to me."
The special edition will be produced in three exterior colors, "exclusive" Black Cherry, Classic Silver and Blizzard Pearl, and black interior with Black Cherry contrast stitching.
"The Corolla has been a part of more people's lives than any car ever manufactured," said Toyota. "To celebrate Corolla's status as the world's all-time best-selling car and the important role it has played for millions of drivers, Toyota [has] launched … a year-long effort showcasing how the Corolla has powered more memories, milestones and moments than any car in the world."
"The most popular car on the planet has nothing to apologize for," concluded Motor Authority.