Autonomous (self-driving) vehicle technology is all the rage.
In a few years, sooner than you may think, cars, trucks and other vehicles will be able to manage most driving activities without human intervention – with some test vehicles already there.
But not everyone is convinced yet that that is such a good idea. In fact, most consumers are dubious.
"Based on the latest analysis … 92 percent of respondents believe that people should be able to take control of autonomous cars at any moment," according to Volvo's Future of Driving survey.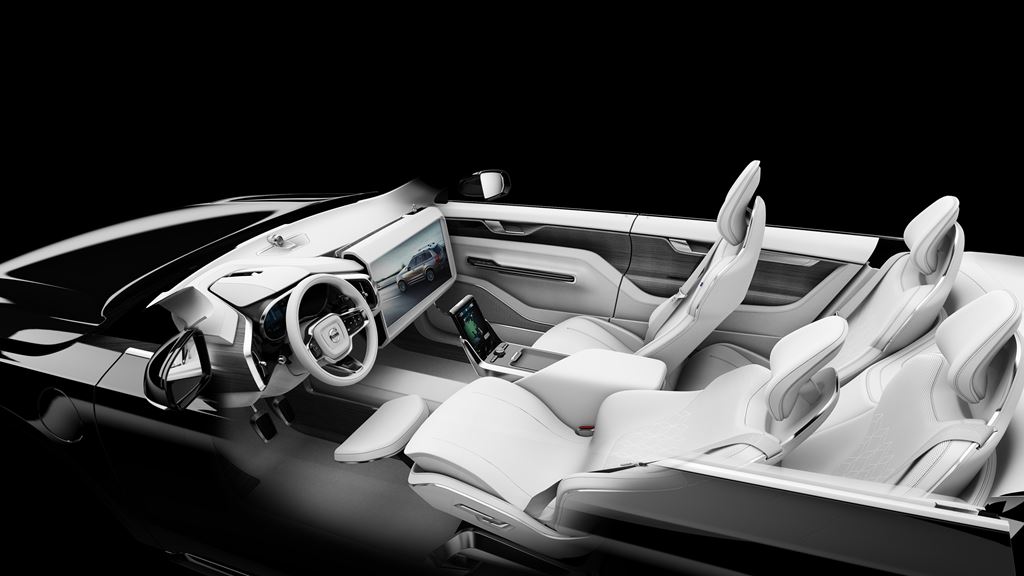 "People have told us that they need to feel in control and have the choice of when to delegate driving to the car," said Anders Tylman-Mikiewicz, general manager of Volvo's monitoring and concept center. "Today, that need is ultimately fulfilled with the presence of a steering wheel."
With 10,000 respondents worldwide, the online survey is the largest to date focused on the technology.
But those weren't the only results of the survey. Volvo also found that:
90 percent of consumers feel autonomous cars should be able to pass a human driving test.
88 percent think "technology in autonomous cars should respect the love of driving."
81 percent of people agree that car manufacturers, not car owners, must take responsibility if an accident occurs when a car is driving autonomously.
78 percent also believe the technology will make their travel time more useful and worthwhile, whether that involves relaxing, watching movies or other activities.
Referring to Volvo's "long-term vision for fully autonomous cars," represented by the Concept 26 interior design and innovation platform unveiled at the Los Angeles Motor Show in November, Tylman-Mikiewicz said the car maker now is "focused on future solutions and collaborations to deliver the best in-car experience for people using these autonomous vehicles."
"Imagine a highway of autonomous cars, each filled with people relaxing, enjoying their favorite TV shows in high-definition, or catching up on work," he said. "It's exciting to think about."
President Obama can imagine it, pledging to add $4 billion to the 2017 federal budget to "accelerate the development and adoption of safe vehicle automation through real-world pilot projects."
As the survey suggests, however, creating the technology actually might be the easy part.
"All the component technologies are in place," wrote Alex Roy online at Jalopnik. "Various companies have been testing semi-autonomous cars since the 90's [and] Google's prototypes have been on the road for years … Rumors suggest Tesla could offer full autonomy now."
"When will fully autonomous driving become a reality? That's the trillion-dollar question," wrote Roy, who said that the automakers are "terrified" of the psychological hurdle.
"No manufacturer wants to be the first to sell you a fully autonomous car," he wrote.