The influence of Latinas is rising.
Both as a general economic force and in major family financial decisions such as vehicle purchases.
A recent survey commissioned by Kelley Blue Book indicated that Latinas are catching up with or exceeding Hispanic males and non-Hispanic females in big ticket purchases such as homes and vehicles.
And 40 percent feel they know more about the car-buying process than their significant other.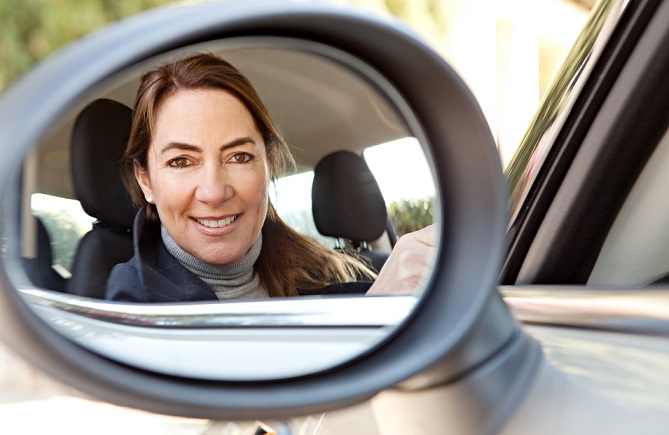 "Latinas are an influential segment of the U.S. population," said Mark Williams, Kelley Blue Book analyst. "With the Hispanic market's purchasing power expected to reach $1.7 trillion by 2019, Latinas' growing importance to the automotive industry can't be ignored by automakers and dealerships."
What are they concerned about based on the KBB survey of 1,000 Hispanic women ages 20-39?
Unlike many other Millennial consumers, Latinas in their 20s place significantly more importance on fuel efficiency (60 percent) and safety (57 percent) over technology features, which suggests that more practical features are more important to them in a new car than the latest tech innovations.
Among the safety features in which Latinas are most interested are collision prevention and automatic brakes at 44 percent, followed by blind-spot monitoring at 35 percent.
"It is important for the industry to keep in mind that today's Latina car buyer is a practical consumer who knows what she wants and is doing her homework before visiting the dealership," said Williams. "Highlighting the cost savings of environmentally friendly vehicles, touting safety features in new models and making the car dealership a place where Latinas feel comfortable are all good ways to reach her."
But making them comfortable doesn't necessarily mean speaking Spanish, KBB suggested.
Contrary to popular belief nearly two-thirds (63 percent) of Latinas surveyed "do not feel it's important for car salespeople to speak Spanish," while 17 percent feel a Spanish-speaking dealer is very important.
Their confidence, however, doesn't mean Latinas wing it when shopping for a vehicle – or go it alone.
Among survey participants, more than half (56 percent) said their first step in purchasing a vehicle would be to conduct research online, compared to just 15 percent who would consult friends or family. They cited vehicle history reports, consumer reviews and expert reviews and ratings as most helpful.
And 95 percent said they would ask someone to accompany them when they visited a dealership.
The numbers add up to a lot of "savvy car buyers," said KBB.
Savvy, influential, Latinas speak a language car dealers understand.#Automotive https://t.co/XWz5Ru9JOr pic.twitter.com/RXc7ZgENow

— Santander Consumer (@SantanderUSA) June 27, 2016